Football Flavor Friday: News From Around The World Of College Football Pt. 5 (78 Days Away!)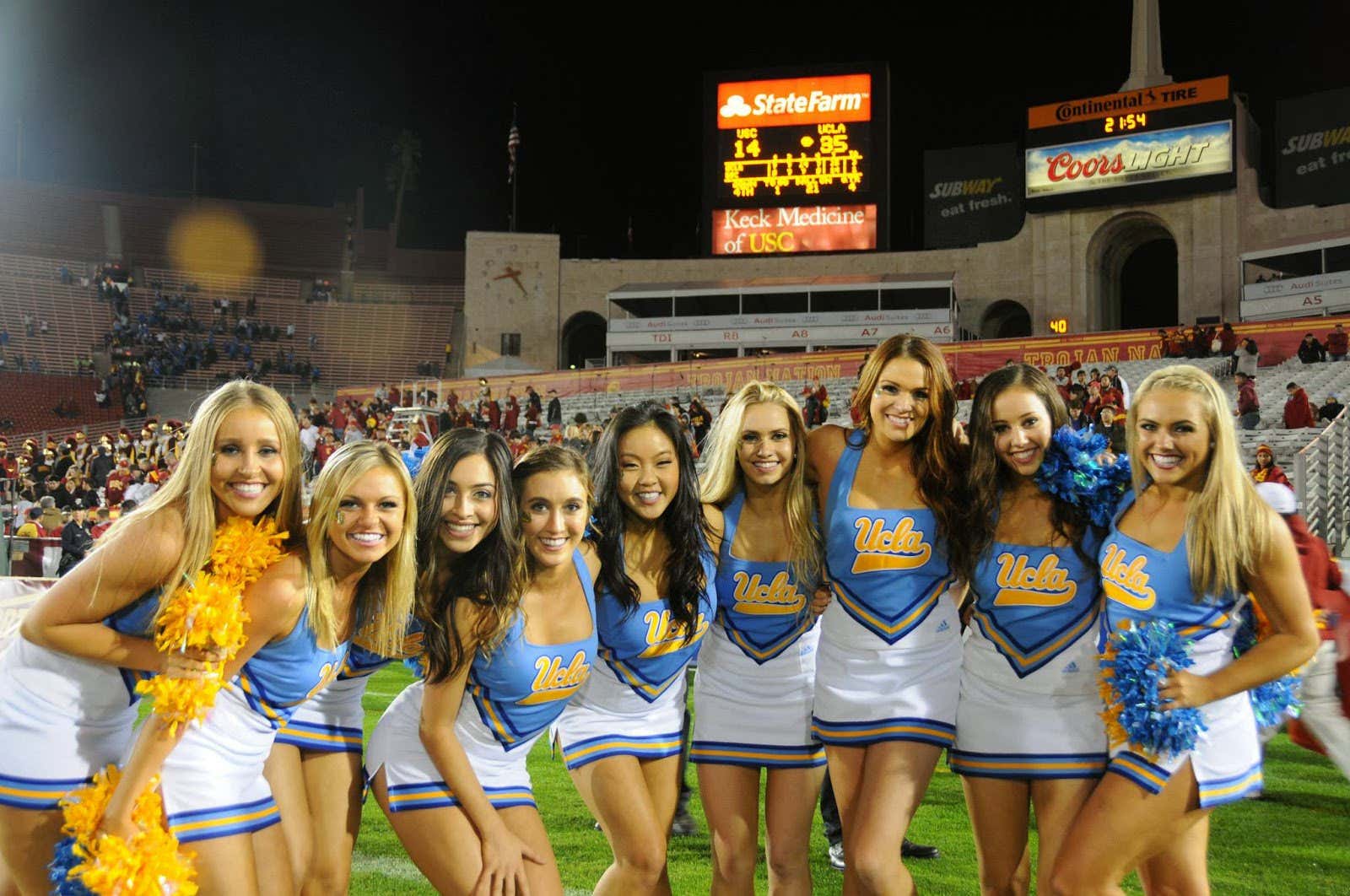 Similar to all major sports, a bunch of noteworthy news happens each week in college football, but it's not noteworthy enough to write a full blog on it. No need to fill up the home page with blogs about the CFB bowl schedule being released. That's what this weekly post will be for, some would call it a blog of misfits.
Steve Spurrier hates Dawgs:
GET EM HEAD BALL COACH!!! GET EM!!!
At Florida, Steve Spurrier was 11-1 against Georgia (5-6 while at South Carolina, but who cares to be honest).
From 2017:
SB Nation-To tell you the truth, I'm proud of the fact I have more wins over Georgia than any other coach in history. I think I got 16, but hey, we've lost seven. I've coached against them 23 times.
An update on Kyler Murray:
Kyler Murray was drafted by the A's this week with the #9 pick in the MLB Draft, but will still play for Oklahoma in 2018.
Kyler Knows. PRINT THE SHIRTS.
Here are Bo Jackson's comments on Kyler:
Ledger-Enquierer-"The sporting world's a little different now than it was when I played," Jackson said. "They have more talent — way more talent. The talent pool is deep. I can't tell the young man what to do. Whatever sport he chooses, concentrate on it."
Shea Patterson was also drafted:
He hasn't played baseball since his junior year of high school:
MLive-Patterson played baseball from freshman to junior year, including two seasons at Calvary Baptist High School in Louisiana, before giving it up for his senior season at IMG Academy.
UNC recruit will be skipping college and going to MLB:
Jordyn Adams was a 4-star WR from North Carolina. He ranked as the 8th best WR in the nation according to 247Sports (they gave him a 5-star rating, the composite rankings had him at 4-stars) and a US Army All-American. He was the star of North Carolina's class, but will not be playing for them anytime soon after being drafted by the Angels with the 17th pick of the MLB draft:
Jimbo already Texas as hell:
Class of 2019 doesn't have much talent at QB:
SB Nation-"This is a bad year to need a QB," a college coach lamented to me early this year.

….

"It's the worst I've ever seen," said a scout about the lack of elite QB talent. "It's like the position skipped a year."

"I'd take six guys from last year's class over anyone out here," one veteran QB coach told me at the conclusion of the 2018 Elite 11 QB Camp, which features the best quarterback recruits each year.
There are zero 5-star QB's on the 247Sports composite currently. I can't recall the last time that happened. Recruiting rankings change, so if a prospect has a great summer at recruiting camps and a phenomenal fall, it is possible for an upgrade.
Uh oh, you sure about that Larry?!?
Iowa is 4-1 in the last 5, winning by an average of 19.6 points.
How did Pat Narduzzi celebrate global running day? By leading sprints #FootballGuy 
XFL poaches NCAA's #2/Andrew Luck's Dad:
Luck was thought to be the favorite to succeed Mark Emmert as the head of the NCAA.
INTERN BUTCHHHHHHH!
GOLLLLLLLLLLLLLLLLLDBERG!!!!
Las Vegas Bowl gets an upgrade:
Brett McMurphy Facebook-The Las Vegas Bowl will move from UNLV's Sam Boyd Stadium to Vegas' new NFL stadium in 2020 and in the process end a 19-year relationship with the Mountain West Conference, sources said.

Starting in 2020, which coincides with the beginning of the next NCAA bowl cycle, the Las Vegas Bowl will feature a Pac-12 team against another Power 5 conference team, sources said.
The Pac-12 has a bowl game against every conference outside of the SEC. The same goes for the SEC.
Please give me a disappointed, depressed SEC fan base in Vegas during bowl season. PLEASE GIVE ME THAT.
Pac-12 gives the no-no on 5-7 teams:
Will this help their 1-8 record from the 2017 season?!? Probably not.
No respect for the national champions!!!!!!
Come on, Phil!!!!
Baker and Lincoln having a little fun:
Rutgers gets an ELITE .com stadium name:
Nice of Rutgers for naming themselves after the highest point of every team's season that plays them.