Purdue Installs Train Horn In Stadium That's As Loud As A Military Jet Taking Off (130 dB)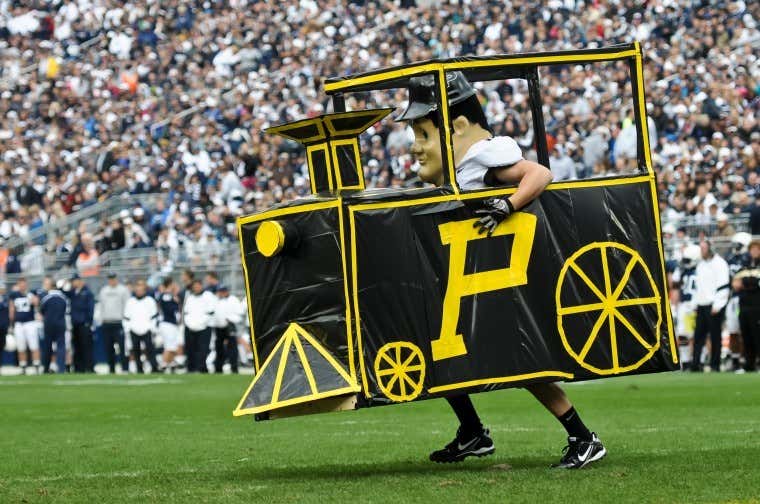 Purdue football had had themselves quite a rebirth since Jeff Brohm came to town. In Brohm's first season, Purdue attended their first bowl game since 2012, finishing 7-6 with an impressive victory over Arizona in the Fosters Farm Bowl.
To celebrate the hype around the Purdue Football program that hasn't been present since Joe Tiller was in town, the Boilermakers have bought themselves a new toy:
(Before watching this, turn down your headphones. Trust me)
CHOOOOO CHOOOOOOOOOO!!! I LOVE IT!
The new train horn supposedly plays up to 130 dB's. That's louder than:
-a Jet takeoff
-Jackhammer
-Rock music coming out of an amplifier
Apparently, 120 dB's is the typical pain threshold for a human. 130 dB's is equivalent to a machine gun firing and "Military jet aircraft take-off from aircraft carrier with afterburner at 50 ft." So, yeah, REALLY LOUD.
No worries for Jeff Brohm, though. He's used to ringing in his ears.
"Do I or do I not currently have a pulse? YES, I DO. LET'S GO PLAY FOOTBALL."
STREET FIGHT BETWEEN THE WHISTLES: