Lane Kiffin Was Asked To Wear A Bullet Proof Vest When He Returned To Tennessee In 2014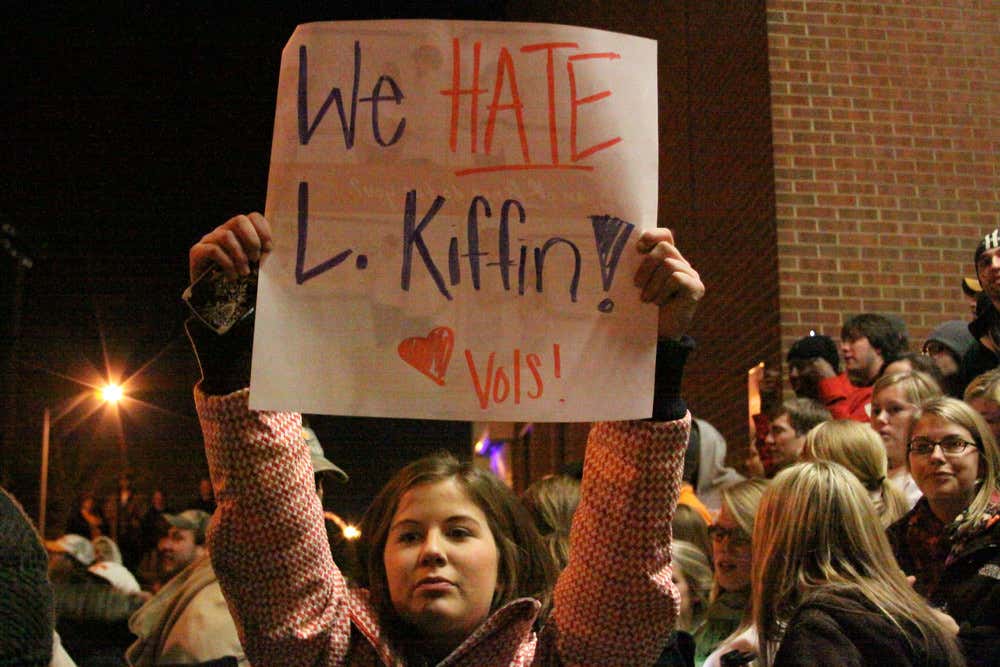 This week, Marty Smith had Lane Kiffin on his podcast. The episode features great moment from Kiffin like when he describes his social media game as "sick."
The best moment, however, came when Lane Kiffin was describing the moment he returned to Rocky Top for the first time since he left that one fateful January night in Tennessee:
Marty Smith: "When you meet Tennessee fans, what do they say?"

Lane Kiffin: "They're awesome now. They weren't real good right when we left. Or when we got to Alabama and went back to Neyland Stadium…there weren't 100,000 people chanting I love you, that's for sure. But no, they're awesome now.

Smith: "What do you remember about that day?"

Kiffin: "It was crazy. They were literally talking about a bulletproof vest. I'm like come on guys, this is football. They were like no, no, really. Then they had security with me the whole way, even walking on the field and stuff like that. I was like I'm not wearing a vest. 
We've known for awhile that the SEC just means more:
But this could've easily been Lane Kiffin's Get Rich Or Die Tryin moment. If it were possible for him to go back to this moment, he should've worn the bulletproof vest and when he walked off the bus in Rocky Top, pulled a 50 Cent at the end of Get Rich Or Die Tryin:
COME AND GET ME ROCKY TOP!!!!
In all seriousness, anybody taking a shot at Lane in 2014 would've been very unlikely. If it did happen, would I have been surprised? A little bit, but not that shocked. This is Tennessee Football we are talking about.
This isn't the first time we have heard a Kiffin talk about potentially being harmed on Rocky Top:
Let's not forget the night Lane left and the reaction of Knoxville: