Hawaii Coach Nick Rolovich Hired A Britney Spears Impersonator To Follow Him Around At Mountain West Media Days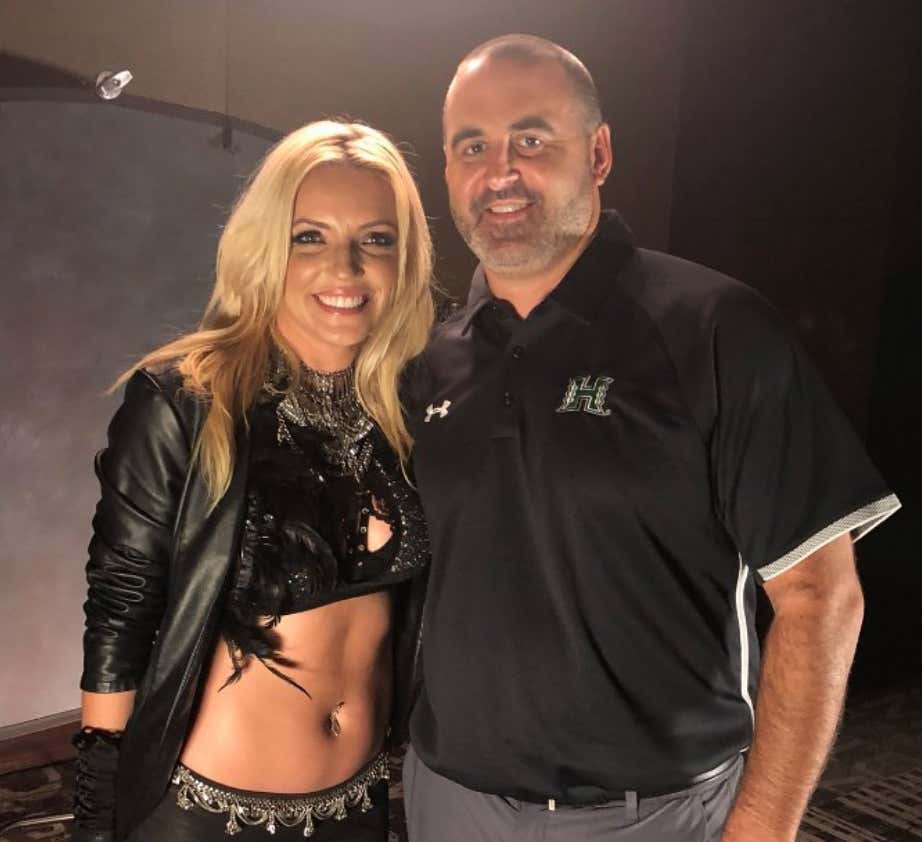 When Nick Rolovich showed up to Mountain West media days this year, a decent amount was expected. In 2017, Rolovich stole the show with an Elvis impersonator:
The fake Elvis (who kind of looked like Les Miles) was easy to come by in Vegas, where Mountain West media days are held. The impersonator followed Rolovich around for the entire day he was interviewed by the media.
To one-up his 2017 performance, Rolovich showed up with gifts for all of his fellow coaches:
Today, to take his 2018 media day appearance to the next level, Rolovich brought Britney, bitch:
The only way this could've been better would've involved Nick rolling up in a car with the impersonator and giving his best ""It's Britney, bitch" -Britney Spears" -Michael Scott.
It's a shame that Nick couldn't get the real Britney to come through, who still owns my heart:
Rolovich is one of the most interesting/least talked about college coaches. This was one of the greatest #FootballGuys moments in the 21st century: