Several Florida Football Players Show Up To Fight "Gainesville Gambler" "Tay Bang" With Airsoft Guns, Rocks, And A Frying Pan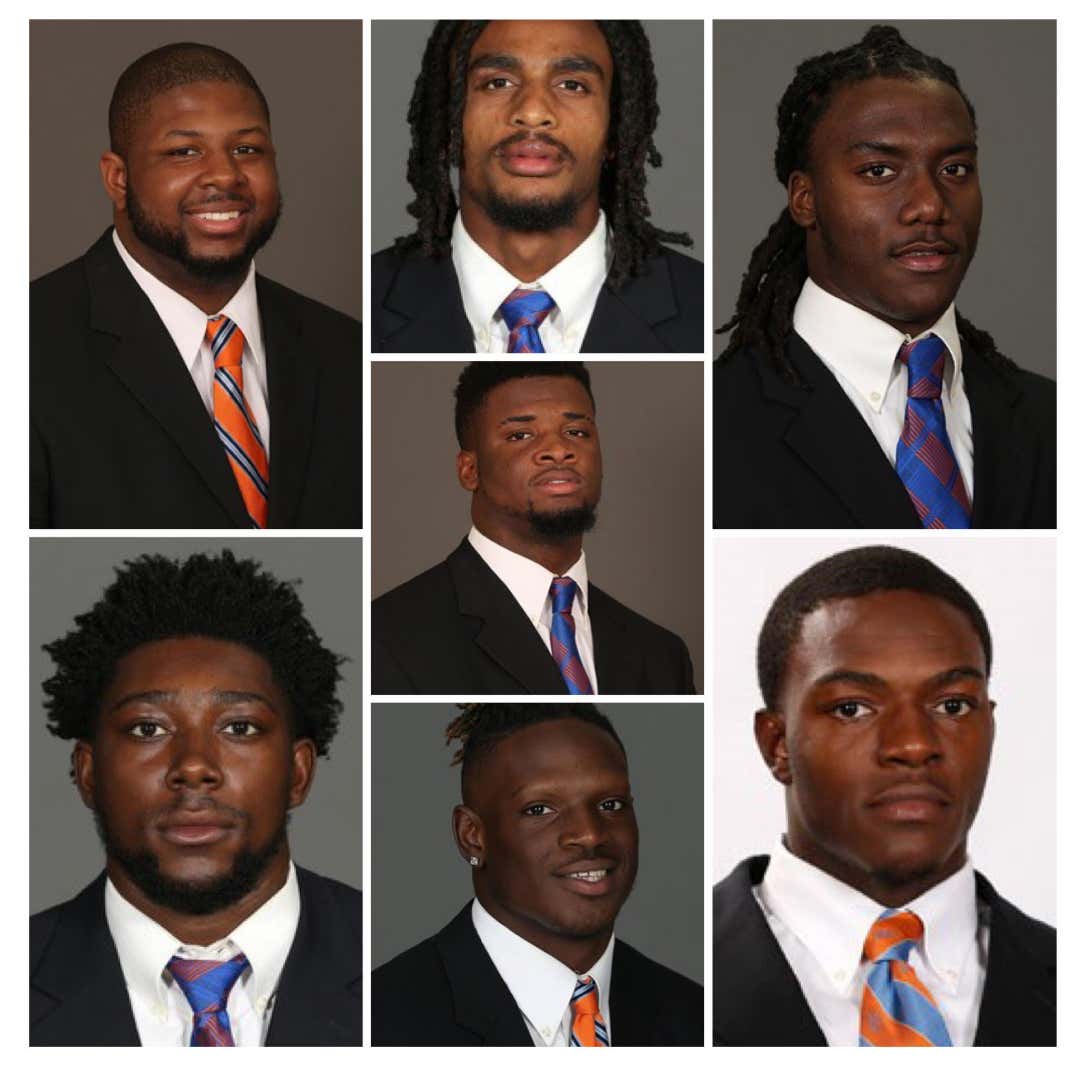 This is one of the funniest college football stories of 2018:
Florida football players brushing up with the law is nothing new. When you combine college football players with whatever is in the water down in Florida, you get instances like $15,000 credit card fraud schemes and whatever happened with Cam Newton.
This story, however, is one of a kind:
First Coast News-Multiple University of Florida football players face possible university discipline after an on-campus confrontation involving airsoft guns and lying to police.

The confrontation occurred at the university's Keys Residential Complex on the evening of May 28. It involved several UF football players and a Gainesville-area gambler named Devante' Zachery – aka "Tay Bang" – and his friends, according to a UF police report obtained by First Coast News.
You know how some contestants of The Bachelor have absurd occupations? Stuff like "Hipster" and "Canadian." Well, if there was a The Bachelor: Gainsville edition, Devante' Zachery would be a perfect contestant.
Name: Tay Bang
Occupation: Gainesville Gambler
The scene was captured on surveillance and cell phone video, the 17-page incident report states. The video shows "about 10–15 individuals, holding what appeared to be weapons," according to the report.

Zachery, 21, and his friends were waiting for the football players near the dorms. The football players began to confront the group, but left in vehicles, the report states. As the group left, they could be heard yelling, "We coming back strapped," the report states.

The other group returned and a confrontation ensued. One player reported the group had a baseball bat, a red laser being pointed at another player's chest and another individual threatening "Come any closer, I'll spray you."

Zachery told police, he observed one football player holding "some sort of assault rifle and some others were [holding] rocks." Police wrote, they didn't believe Zachery's story and thought he was minimizing the incidents he was describing, the report states.
Seems like Florida Football players are using their time in the offseason wisely.
According to a university police interview with UF tight end C'yontai Lewis, Zachery had a "good relationship" with Lewis "while the football team was winning, but when they began losing, "Tay Bang" would call them "garbage" and would complain about losing money after he bet on football games," the report states.
Just to review: some Florida football players had a relationship with a "Gainesville Gambler" named "Tay Bang." After the Gata's started to lose (they were 3-8 against the spread in 2017), "Tay Bang" started to lose a decent amount of money and became angry.
There aren't a lot of professional sports gamblers out there. It's a difficult life and most fail. Those who do end up failing are 1000000x smarter than a guy who gambles consistently on Florida football in the year 2017. With all that being said, the proper way  to describe "Tay Bang" is not "Gainesville gambler" but instead "stupid idiot."
The football players initially denied having any involvement with the incident, according to the report. While searching for evidence, police didn't find any bullets. However, they did find a frying pan that, according to the report, was seen on camera being used by one of the athletes during the confrontation.
A frying pan! Somebody brought a frying pan! FLORIDA FOOTBALL IS BACK BABY. GO GATAS.
Wide receiver Kadarius Toney and defensive tackle Kyree Campbell were recommended to UF's Student Conduct and Conflict Resolution department for an "incident by holding and pointing what appears to be assault rifles (later determined to be airsoft rifles) at other individuals on campus," the report states.

……

Zachery was given a no trespass warning from all university property for a period of three years, the report states. After Zachery's interview with university police, he posted on Facebook: "Damn the University of Florida got some b**** a** football players," the report states.

During the investigation, police reported inspecting the airsoft rifles. "The one rifle made to look like an AR15, which Toney was carrying, had the orange tip mostly painted black making it look even more like a real rifle," the report states. Florida Gators Director of Student-Athlete Development Vernell Brown assured police the airsoft guns would not be seen on campus again, the report states.
Airsoft guns, frying pans, and a "Gainesville gambler:" the story of the "bitch ass" 2018 Florida Gators.