Is This The Most Disrespectful End To A Football Game, Ever?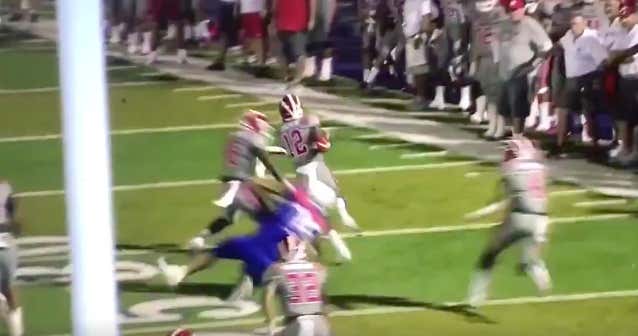 Mater Dei and Bishop Gorman are two phenomenal high school football programs. Both of them came into their 2018 season as top-25 programs. Mater Dei is located in SoCal and boasts alums Matt Barkley, Mark Sanchez, Mercedes Lewis, Matt Leinart, among others. They traveled down to Las Vegas for a top-25 matchup against Bishop Gorman (Demarco Murray, Tate Martell). The game was supposed to be close.
The keyword in the sentence above is supposed. The game was supposed to be close. That was until Mater Dei FLATTENED Bishop Gorman, 42-0, on BG's home turf. Mater Dei was up so big that they had to start a running clock in the third quarter, just to get the game over with. If that wasn't embarrassing enough for BG, the final play of the game was out of control:
Yes, there were a few block in the backs. Yes, the return was called back, but my GOD I've never seen a more disrespectful way to end the game. At this point, it was 42-0…42-0!!! He could've just took a kneel after the interception!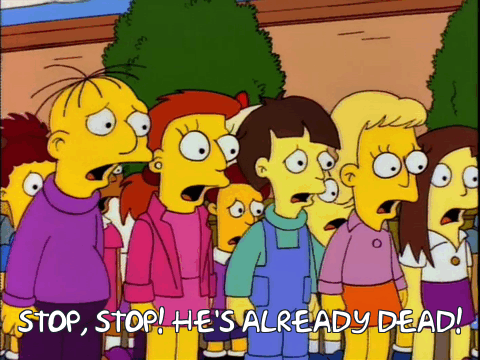 There must've been some serious trash talk going on during this game, because once this return started, every defender on Mater Dei smelt BLOOD.
Holding the ball like this in the middle of a football game as a non-QB only adds to insult injury.
This DB thought all the players on BG were such a non-threat that he was going to hold the ball like he was in the middle of a two-hand touch football game.
Two last night: I love football, but damn do I miss playing in high school. Nothing cooler than that.