South Bend, Michigan Renames "Michigan Street" To "Fighting Irish Drive" Ahead Of Michigan-Notre Dame Game
College football is back and you know what that means? PETTY SZN.
WNDU-So Michigan Street in downtown South Bend has been temporarily renamed Fighting Irish Drive.

"The last time we played Michigan was 2014, I had to find a way to watch the game at a ridiculous hour I think it was 2:00 in the morning in Kabul which took a lot of effort. It's going to be a lot easier this time now that I'm in South Bend and so is the game," said South Bend Mayor Pete Buttigieg.
I usually dislike when politics get involved with college football, but there are exceptions. This instance is one of them. Shout out to Mayor Pete Buttigieg. Speaking of the South Bend, Michigan Mayor, he's got a wild name: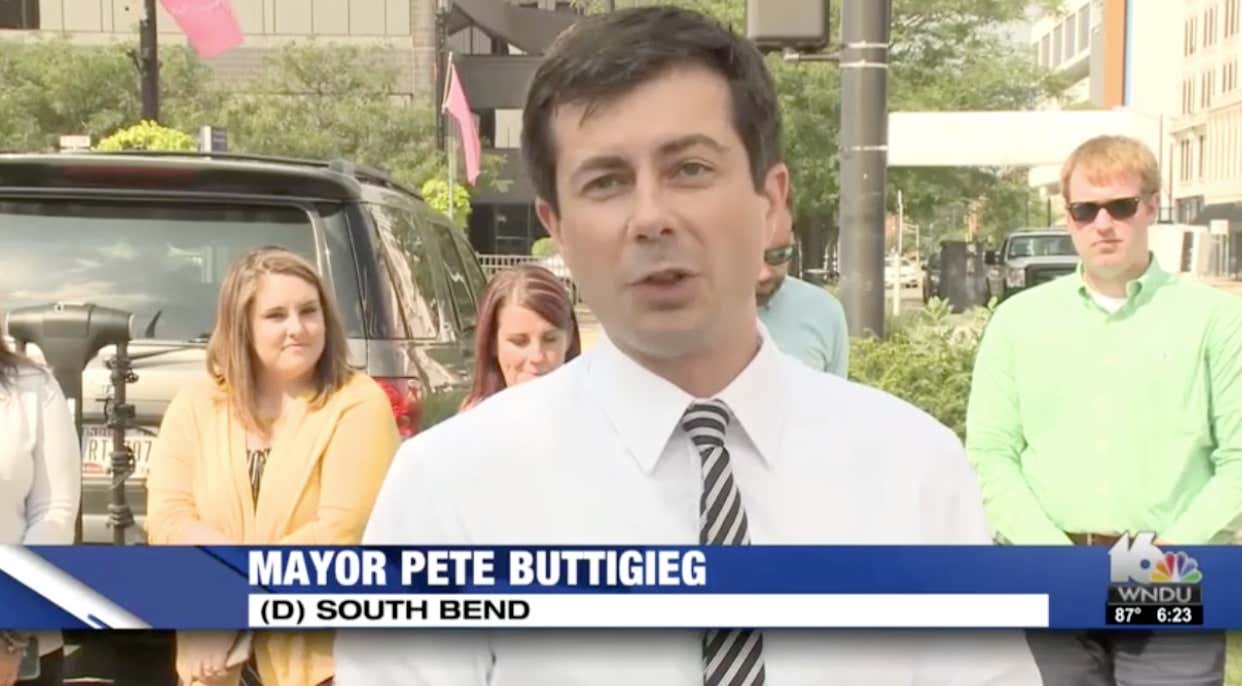 BUTTigieg. I'll be 65-years-old and still laugh if I meet somebody with the word butt in their name.
On Friday, the City will turn the river lights green as another way to mark the start of another Notre Dame football season.
Talk about adding insult to injury.
I am VERY excited for the Notre Dame – Michigan game (I know, shocker). Here's a throwback to the night Denard Shoelaces Robinson led a phenomenal comeback: