College Football's 2018 All-Name Team
There are 130 teams in the FBS. On those 130 teams, I would say there is an average of 95 players on each. I'm no math guy, but I'm pretty sure 130 x 95 does equal 12,350. Within those twelve thousand or so players there are some CRAZY names.
I decided to go through every FBS teams roster and compile an all-name team. Some of you may think these names are a part of a Key & Peele skit, but they're real and they're spectacular.
Offense
QB: Legend Brumbaugh (Maryland)
RB (2): Soso Jamambo (UCLA), Chuba Hubbard (Oklahoma State)
WR (2): Lil'Jordan Humphrey (Texas), Q' Drennan (New Mexico)
TE: Evan Butts (Virginia)
OL (5): Wolfgang Rehbock (Air Force), Blake Householder (Colorado State), Cody Pound (Fresno State), Tad Aycock (Georgia Tech), Tanner Farmer (Nebraska)
Backups: Brodarious Hamm (OL, Auburn), Dqmarcus Shawn (OL, ECU), Chad President (QB, Tulsa), Omega Stallworth (RB, TCU), Griffin Hammer (TE, Colorado State), Ta'Zhawn Henry (RB, Texas Tech), Eddie McDOOM (WR, Michigan), Yo'Heinz Tyler (WR, Ball State), Ceejhay French-Love (WR, Arizona State), Evidence Njoku (WR, Miami)
Defense: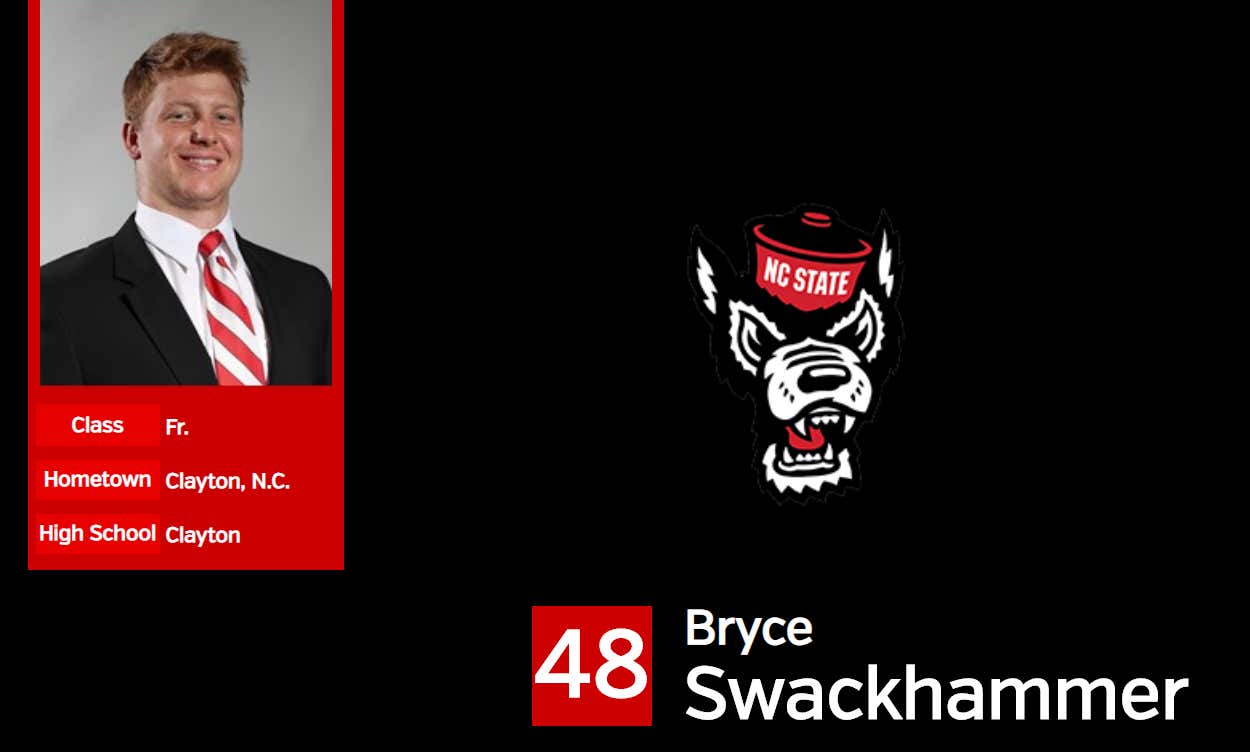 DL (4): Blessman Ta'ala (Hawaii), Ayo Shogbonyo (Illinois), Tre Hornbuckle (Duke), Big Kat Bryant (Auburn), My-King Johnson (Arizona)
LB (3): Tuf Borland (Ohio State), Bryce Swackhammer (NC State), Bull Barge (South Alabama)
DB (4): Blessuan Austin (Rutgers), Rock Ya-Sin (Temple), Greedy Williams (LSU), Smoke Monday (Auburn)
Backups: Isaiahh (Yes, 2 h's) Loudermilk (DL, Wisconsin), Korey Rush (DL, Nevada), Kylen McCracken (DL, Ohio), Luiji Vilain (DL, Michigan), Habakkuk Baldonado (DL, Pitt), Nnanna Ejiogu (DL, Houston), Diego Fagot (LB, Navy), Justice Dingle (LB, Georgia Tech), Koby Quansah (LB, Duke), Bumper Pool (LB, Arkansas), Fa'avae Fa'avae (LB, Washington State), Scoop Bradshaw (DB, Syracuse), Knowledge Smith (DB, Nevada), Clifton Duck (DB, App State), Wylan Free (DB, Fresno State),
Special Teams:
Kicker: Cameron Dicker (Texas)
Punter: Mac Loudermilk (UCF)
Long Snapper: Cameron CHEESEMAN (Michigan)
Backups: Casey Legg (K, WVU), Bubba Baxa (K, Miami)
All-Ivy League "You Can't Arrest Me, My Dad Is A Lawyer" New England Boarding School Name Team.
Offense
QB Griffin O'Connor (Yale)
RB: Harold Coles (Cornell)
TE: D Major Roman (Yale)
Nothing shouts Ivy League like a guy named after a piano scale
WR: Max McIntosh (Dartmouth), Kolton Huber (Penn), Livingstone Hariott (Brown), Curtis Raymond III (Cornell)
OL: Jacob Van De Grift (Yale), Bradley Borque (Princeton), David Garfunkel (Princeton), Anders Peterson (Dartmouth), J. Edward Keating (Cornell), John Christian Riffle (Cornell), Bennett Van Dellen (Cornell)
Defense
DL: Reed Klubnik (Yale), Kailash Graham-Bell (Penn), Chad Broome-Webster (Brown), Alexander Hughes (Brown), Brogan McPartland (Harvard)
LB Christopher Maxwell (Yale), Lance Blass (Cornell)
DB: Harrison Herskowitz (Dartmouth), Ian VanDenBerg (Columbia), Wesley Ogsbury (Harvard), Ben Ambercrombie (Harvard), Eric Stoxstill-Diggs (Cornell)
Special Teams:
Kicker: David Perkins (Penn)
Punter: Jon Sot (Harvard)