Urban Meyer Issues Another Statement Defending Himself, Claims He Wasn't Suspended For Zach Smith's Alleged Domestic Abuse
"First, I was not suspended because I knew about or condoned Zach Smith's alleged domestic abuse." Whatever makes you sleep at night, Urban!
"Overall, Coach Meyer impressed us with a sincere commitment to the Respect for Women core value that he espouses and tries to instill in his players." That is true…he even had a big sign in tOSU locker room to remind the Buckeyes to #RespectWomen: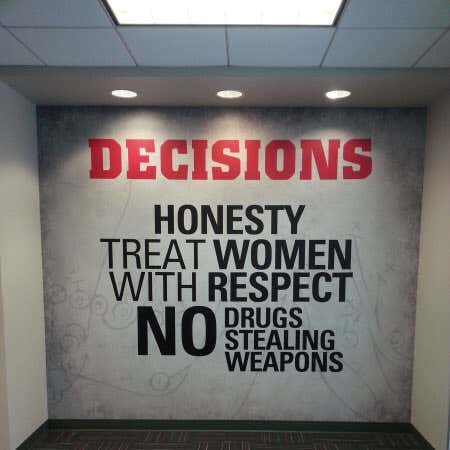 The "I did not lie on Big Ten Media Days" is a hell of a statement from Urban. Just a reminder:
Urban does cite the report in his statement, but the investigation clearly found "Coach Meyer did not, in our view, deliberately lie." Just another example of Teflon Urban getting off with essentially a hung jury. There is no definitive evidence to support the case that Urban Meyer 100% knew. You can say with 90-95% certainty he knew something was going on, but he left no paper trail. Everything broke right for him in this case.
"Coach Meyer and Athletic Director Smith's efforts to help Zach Smith overcome his personal issues went too far in allowing him to remain as an employee in the face of repeated misconduct."
Are we talking about the dick pic or having sex with an OSU employee in his office? Or is it the hundreds of sex toys delivered to OSU facility?!