Previewing Tonight's Miami Vs. LSU Game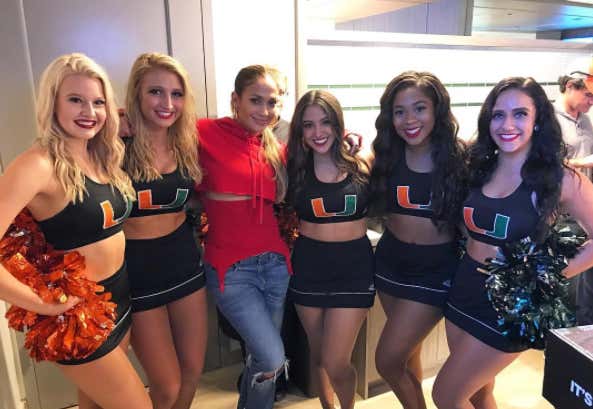 Let's all take a deep breath. The first Saturday of college football has passed, but there's more to come for dessert.
Miami (-3.5) vs. LSU (O/U 49), 7:30 PM, ABC
Bets: 61% on Miami, 55% on under
Money: 63% on Miami, 70% on under
There are a lot of questions heading into this game. Let's divide them up team by team.
LSU:
-How does Ohio State transfer Joe Burrow look at QB?
-Steve Ensminger is heading into his first game as Coach O's offensive coordinator. How does his offense look? Is it an improvement from Matt Canada's unit in 2017?
-Who steps in for RB Derrius Guice? LSU's running game has defined their offense for a few years now, will they find their next star?
-Are we right to assume that worrying about Dave Aranda's defense would be dumb? Greedy Williams at CB and Devin White at LB are two future first round picks.
-How does recently freed from NCAA jail Kristian Fulton look for LSU? He hasn't played in 21 months, but the former 5-star DB could be a huge upgrade for an LSU offense.
-How hot will Coach O's seat feel after this game?
Miami:
-How does Malik Rosier look against a top-20 defense? Most remember Rosier for his final 3 games, where Miami went 0-3 and he had a 5.6% INT rate with just a 92.0 passer rating. That was after injuries occurred throughout the Miami offense. Can Rosier revert back to his first 10 games of 2017 where he averaged 14 YPC and had a passer rating of 140? Game 1 will be tough going up against an elite LSU secondary.
-Miami had one of the most disruptive fronts in 2017, but four of those six linemen graduate. They will still deploy defensive ends Joe Jackson and Demetrius Jackson, but can the new guys step up? Former 4/5 star talents will step into those positions, can they deliver on their recruiting prowess?
---
I'm really concerned about LSU's offense heading into this game. Steve Ensminger's hiring as the OC did not make me feel better about Coach O's staying power at LSU. There are going to be a lot of growing pains throughout this season, and they won't be able to work things out against an easy defense.
Miami's defense projects 12th according to S&P+ heading into 2018. The biggest question will be the two tackle positions that are replacing NFL players. The good news for them is they won't be going against an explosive rush offense heading into their first game. The Canes LB unit will be one of the best in the country this year and their secondary is ready to break out the turnover chain against an LSU offense that is breaking in Joe Burrow, who has never started a game in his life.
I'm a Malik Rosier believer. He doesn't need to be Will Grier or Jarrett Stidham, he just needs to be good enough to get the ball to Ahmmon Richards and Jeff Thomas and let them do the work. He'll have Travis Homer behind him running the ball and an experienced offensive line.
I see Miami causing problems for LSU's offense all night long and the Miami offense being just good enough to walk out of this game as victors. 24-14, Miami.
Play: Miami -3.5
#JackieGambling:
2018: 3-6, -3.6 units
Miami -3.5
P.s. After being taken down by the New World Order, I am currently suspended on Twitter after tweeting out videos yesterday during the games. I will be back soon. Until then #FreeJackMac.