ECU Pays 330k To Play NC A&T, Lose 28-23, Promptly Get Put In Bodybag By Tarik Cohen On Twitter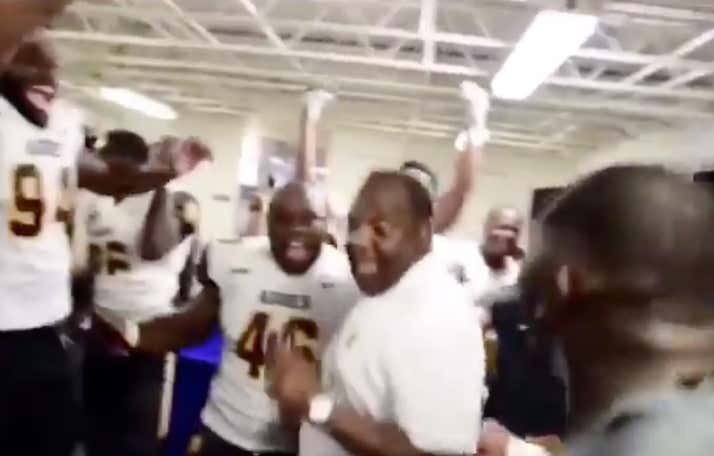 East Carolina joined the likes of UTEP, Kansas, Temple and San Jose State to lose to an FCS team this weekend. North Carolina A&T took down the Pirates 28-23 on Sunday and then secured their $330,000 bag on the way out for playing ECU on the opening weekend:
In total, the 4 FBS teams paid $1.5 million to lose to FCS teams in week 1 (could not find numbers for Temple-Villanova). Kansas may have paid the most (400k to Nicholls, lol), but ECU took a loss not only in their bank accounts and on the football field:
Tarik Cohen went to North Carolina A&T after schools like ECU didn't respond to his countless emails. They missed out on a future NFL RB.
It must have felt unreal when Tarik presses the tweet button on that 2012 email. Yes, he didn't play in the game and the coaching staff he emailed isn't the one still at ECU, but it's just a small microcosm of his entire career: giving a big middle finger to the doubters.
Next up for ECU is North Carolina followed by Virginia Tech and Old Dominion. If HC Scottie Montgomery doesn't pull out a victory in one of those games, I don't see him making it to October.