Miami Opens As 64-Point Favorite Over Savannah State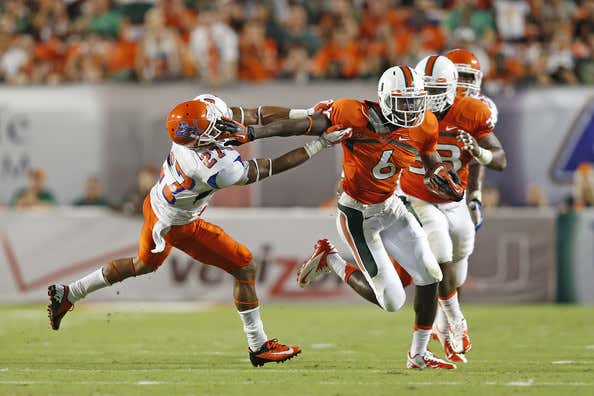 Week 1 and 2 are weird as top teams often take on an FCS team you've never heard. Today, one of those matchups this week will be taking place in South Beach:
No way to bounce back like bouncing back against a team you are favored by 64-points over with none other than Darren Rovell in attendance:
After receiving SERIOUS money on the Tigers, the line has moved down to Miami -61.5:
Savannah State has a history of being massive underdogs:
 Florida State won that game 55-0. Don't doubt the Savannah State Tigers, especially when they are underdogs.
If you were ever looking for the perfect game to throw, this would be it. Nobody tell Uncle Luke about this spread. He may get back in the duffel bag game.
The last time Savannah State & Miami met, the final score was 77-7:
P.s. Just looked up what the ACT requirements to get into Savannah State: the average is a 17.