Russia Based Beauty Pageant 'Miss Hitler 2018' Has Been Cancelled
Today, I learned there was an online beauty pageant named "Miss Hitler:"
SOURCE-A beauty pageant for Neo-Nazis searching for a winner as 'radical and fanatical for Hitler' has been cancelled.

The online contest, held on 'VKontakte' – Russia's answer to Facebook – had attracted finalists from all over the world.

The website was shut down after receiving more than 500 complaints for promoting extremism – but founders argued they were just celebrating 'Hitlertarian culture.'
Imagine thinking that celebrating "Hitlertarian culture" isn't a form of extremism.
SOURCE-"The contest is a part of a network of thousands of Nazi sympathizers around the globe," the Vocativ.com outlet wrote on Sept. 8.

Entries included U.S., Italian and Russian contestants who submitted photographs of themselves giving Nazi salutes, posing in front of swastikas and displaying other Nazi insignia.

Vkontakte took down the "Miss Hitler 2018" page after an Israeli television station contacted its administrators, SOVA Center, a Russian rights group that tracks hate crimes, said Monday.

It added that Russia's media watchdog had blacklisted the page, which had advertised itself as promoting "the beauty of Hitlerian culture."
Here are some of the contestants humans we should send into space and leave there to die: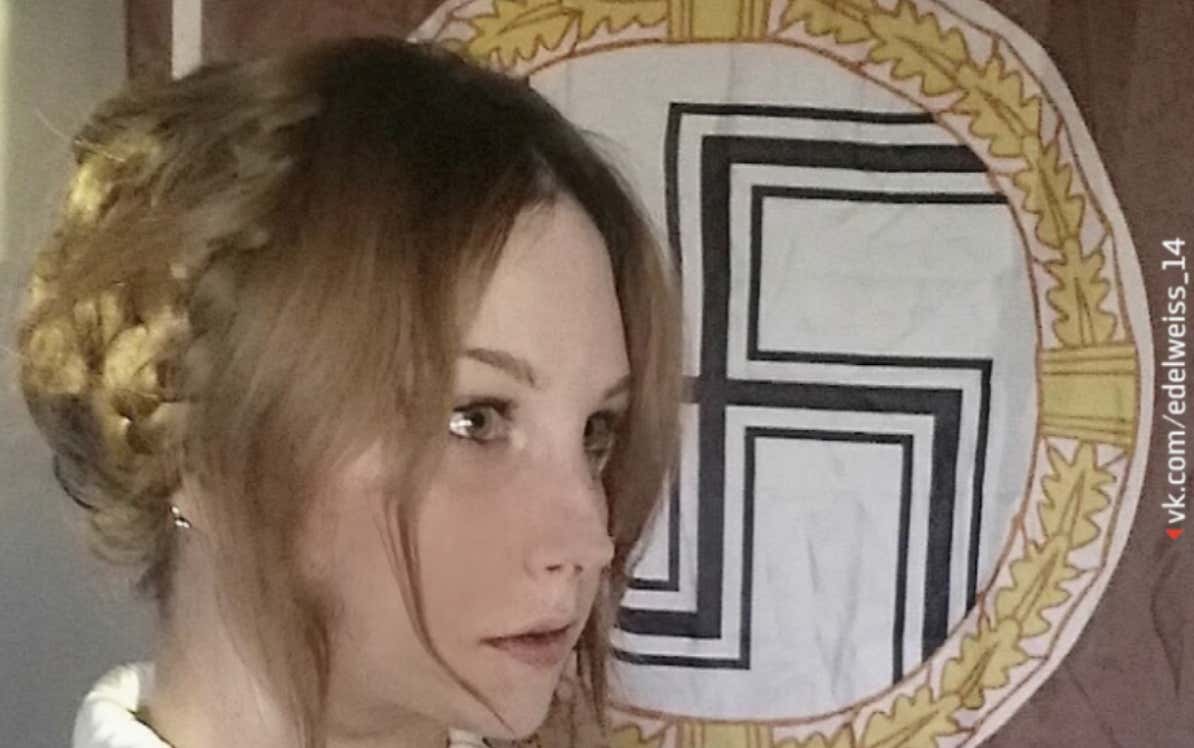 Imagine bringing a girl home from the bar and seeing this tattoo on her back?
Sometimes there are moments where I believe I understand the internet, but then I find a story like this and I'm humbled with the reminder of just how big and absurd this thing we call the internet is. I mean look at this advertisement for the "pageant:"
It's like a bad meme come to life.
I do have to admit that I was a bit disappointed after seeing a few of the contestants above. I would have thought for sure at least one of them would be rocking a Hitler mustache. I'm sure that gets the neo-nazi's throughout the world feeling on wet inside.