Barstool College Football Round Up - Week 4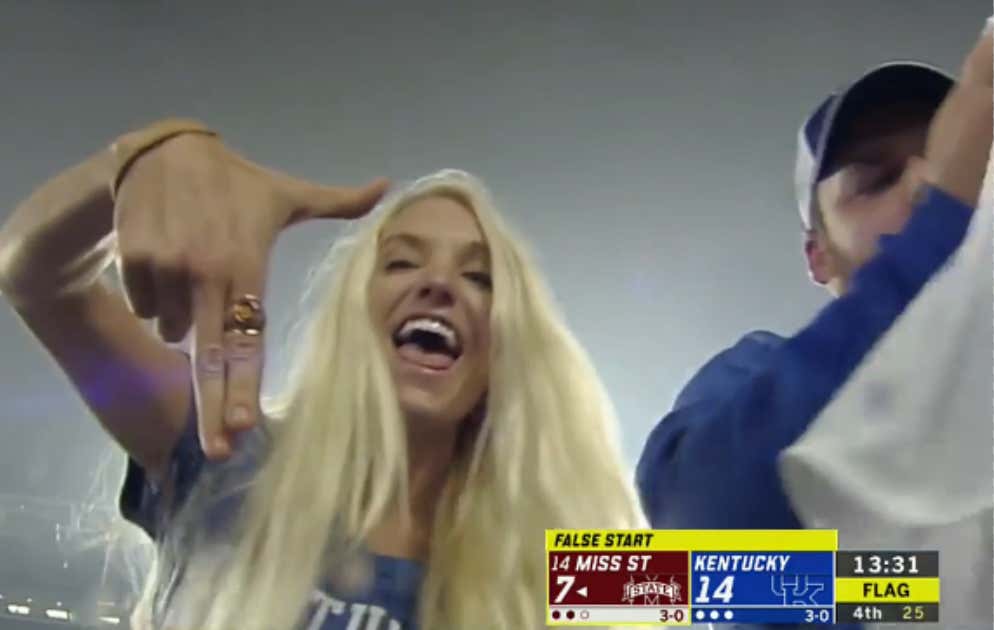 Ain't Come To Play School Games:
Alabama 45 – Texas A&M 23:
Look at this throw……Tua is some form of God….
Look at this coaching staff from LSU in 2004…CRAZY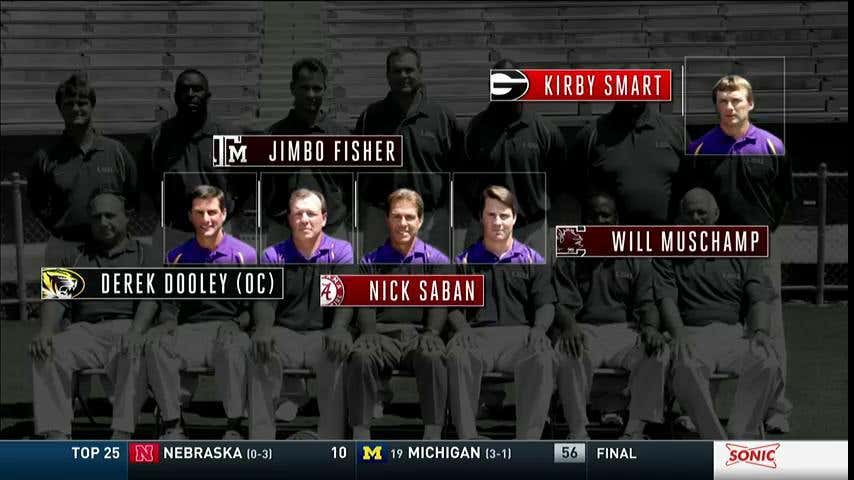 Even the Alabama fans are cursed kicking the ball:
Texas 31 – TCU 16:
Yo, Shawn Robinson….what team are you playing for?!?
Stanford 38 – Oregon 31:
If you had Oregon +2…..I'm sorry:
At least there is this guy to cheer you up:
NERRRRDDDDDS!
Wisconsin 28 – Iowa 17:
If you had under 42.5…..I'm sorry:
At least this is still awesome:
Awards:
Mascot Of The Week:
Shout out to the BYU Cougar keeping Kayfabe:
Play Of The Week: Dual-threat kickers are SO hot in the streets
#FootballGuy Of The Week:
Stat Of The Week:
Referee Of The Week:
Quote Of The Week:
Petty Move Of The Week:
Formation Of The Week:
I'm Not Crying, You're Crying Of The Week:
Freezing Cold Take Of The Week: From 2016
Charman Soft Move Of The Week: 
Fan Of The Week:
#GirlsOnGameDay Of The Week:
P5 vs. P5: 
Georgia 43 – Missouri 29:
Nice…..
You probably have heard, but Evander Holyfield's son plays for Georgia:
Don't show this video to Brian Kelly….it may give him some ideas:
Clemson 49 – Georgia Tech 21:
Florida 47 – Tennessee 21:
God hates, Tennessee:
Notre Dame 56 – Wake Forest 27:
Can't miss the kick if you don't show up:
Texas Tech 41 – Oklahoma State 17:
SABERMETRICS!!!
Washington 27 – Arizona State 20:
CURLS FOR THE GURLS!
Look at the moves from the Big Fella!!!!
Kentucky 28 – Mississippi State 7:
When you put Benny Snell in, some defenses can't handle it:
GET EM BENNY!
Kentucky with their biggest win in years, and who are their fans thinking about? Louisville.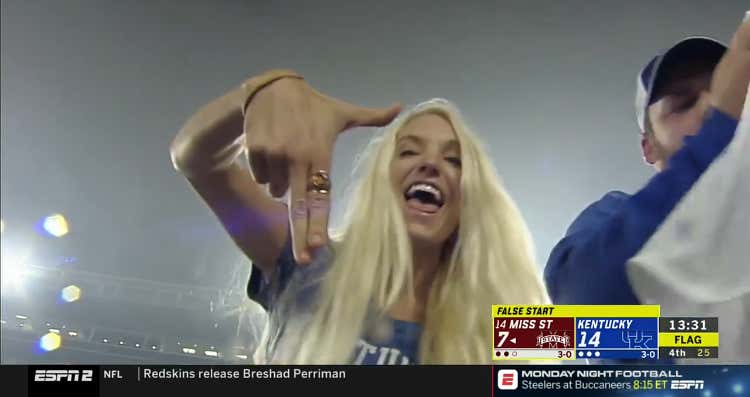 Purdue 30 – Boston College 13:
Michigan 52 – Nebraska 10:
Weirdest safety you'll ever see in your life:
Michigan State 35 – Indiana 21: 
Teamwork, makes the dream work!
Virginia 27 – Louisville 3:
Papa John has put a curse on Louisville football for taking his name off their stadium:
West Virginia 35 – Kansas State 6:
Take me home! Country roads!
Baylor 26 – Kansas 7:
P5 vs. G5:
Oklahoma 28 – Army 21:
America is awesome:
Except when you have to watch the game on a Twitch channel because it's on PPV:
Buffalo 42 – Rutgers 13:
Tyree Jackson, 2018's Josh Allen:
Ohio State 49 – Tulane 6:
Ohio State fans, we need to talk:
Old Dominion 49 – Virginia Tech 35:
OLDDDDD DOMINION!!!!
Ole Miss 38 – Kent State 17:
Wooooooof, Ole Miss. WOOOF!