2 Years Later, Baylor Football Finally Receives Notice Of Allegations From NCAA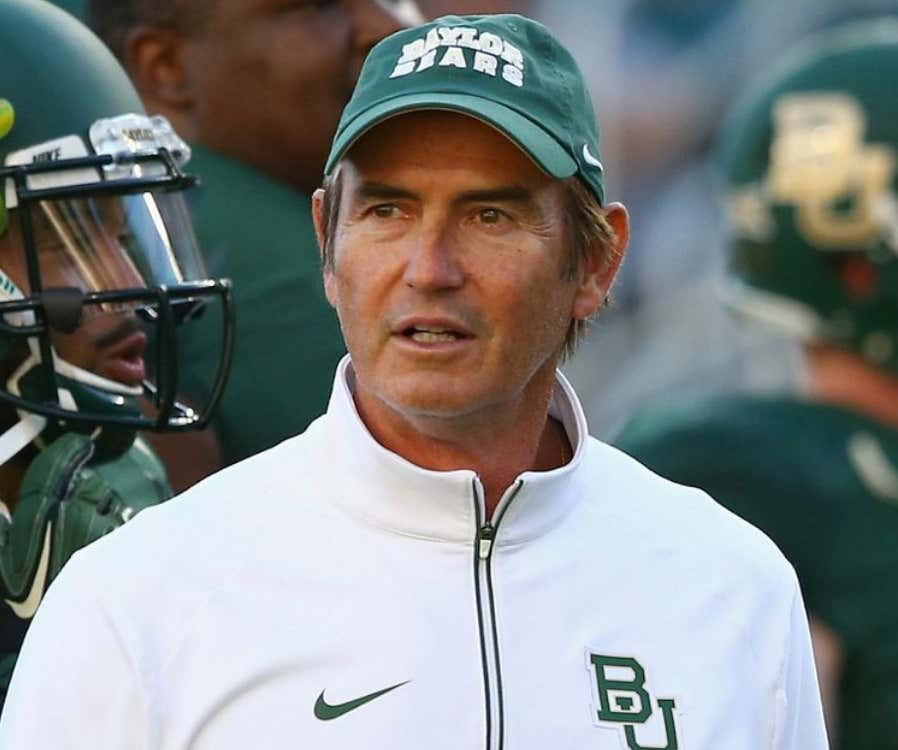 Did you think the Art Briles/Baylor NCAA investigation was over? Yes? Maybe because it feels like it happened years ago? Well, this is the NCAA we are dealing with here….
Nice to see the NCAA truly put this investigation at the top of their priority list and then delivered the news of their finding by way of horseback. This investigation ended so late that I had to double check there weren't any new allegations against Baylor Football.
Star-Telegram-The NCAA has completed its investigation into Baylor University and has submitted a formal notice of allegations against the Big 12 school, according to officials who spoke on condition of anonymity.

Former football coach Art Briles is among those alleged to have committed NCAA infractions. Sources confirmed the allegations against Briles fall under "Head Coach Responsibility: Failure to promote an atmosphere of compliance." Also among the NCAA allegations is a "lack of institutional control."
I understand the NCAA has to punish programs when they find wrong doing. In Baylor's case, wrong doing obviously occured. The problem with the investigation taking so long is that players that weren't even recruited by Art Briles are going to pay for the incompetence of his staff and the school's administration. Fewer scholarships, practice time, and a bowl game ban are all possible. These special opportunities are stripped away from players that had no control over what occured.
P.s. Is there anything the NCAA likes more than citing a program for "lack of institutional control?" They get off to that phrase.