San Diego State Holds "Free Vibrator Day" In Attempt To "Destigmatize Masturbation"
SOURCE-At a "Free Vibrator Day" event hosted at San Diego State University on Tuesday hundreds of the battery-powered sex toys were distributed to students who had lined up for the complimentary devices.
Being in this internet game for a little bit now, I've seen a lot of crazy events at college. Never have I seen anything like this. A "free vibrator day?"  I couldn't have even schemed this up if I wanted to.
The event was held in the Pride Suite of SDSU's Aztec Student Union, with a line of students — mostly females flanking the side of the building and a student organizer calling out "destigmatize masturbation" to passersby.
I've heard this "destigmatize masturbation" argument before. Maybe I'm just not woke enough for it, but I don't understand it. Masturbation seems to be just right. It's done in private. What else can we ask for about it? You do it on your own time in your own private place. That's the way it should be. There are some changes that need to be made to society. I don't think masturbation is one of them.
The event was done by Dr. Jill:
"Sexologist." That's a fake job. Has to be. No other way to describe that job except: fake.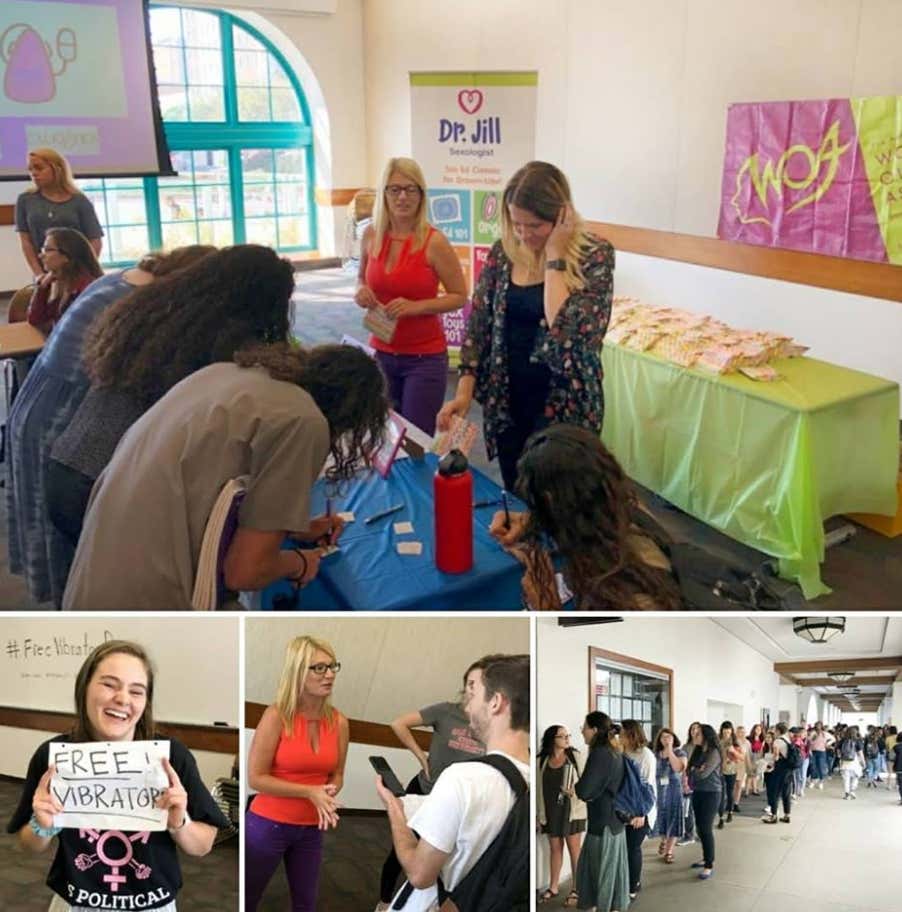 A flier advertising the event states its intent is to free women from the stigma of masturbation.

"There is a major orgasm gap between the genders. There's a whole emphasis on penile vaginal intercourse being normal, and not only is that really heteronormative, but it also leaves out how most women experience orgasms, most women experience orgasms with clitoral stimulation, and this vibrator will do that."
That's enough internet for me today.