I Absolutely Love How Nick Saban Parks His Car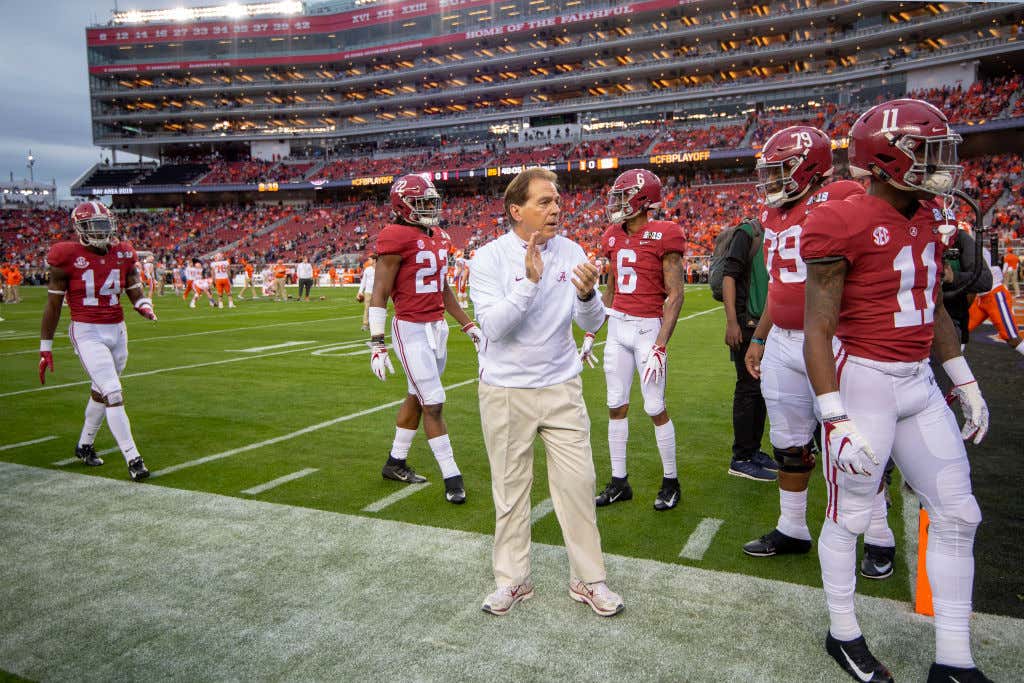 Yesterday, Alabama scooped up Buffalo basketball coach Nate Oates. A great hire for the Tide. Oates wasn't properly hired until he got the blessing of the Bama Godfather:
I imagine Oates not becoming the head coach of Alabama basketball until he is made, mafia style in the basement of Saban's office:
Saban did take some time off of crootin to attend Oates press conference. He hopped in his Mercedes and drove to the facility. His parking job has 6 national championships written all over it:
Not even an attempt to park within the lines. That's what happens when you own an entire state.