Not A Big Deal: 287-Pound Ed Oliver Runs A 4.75 40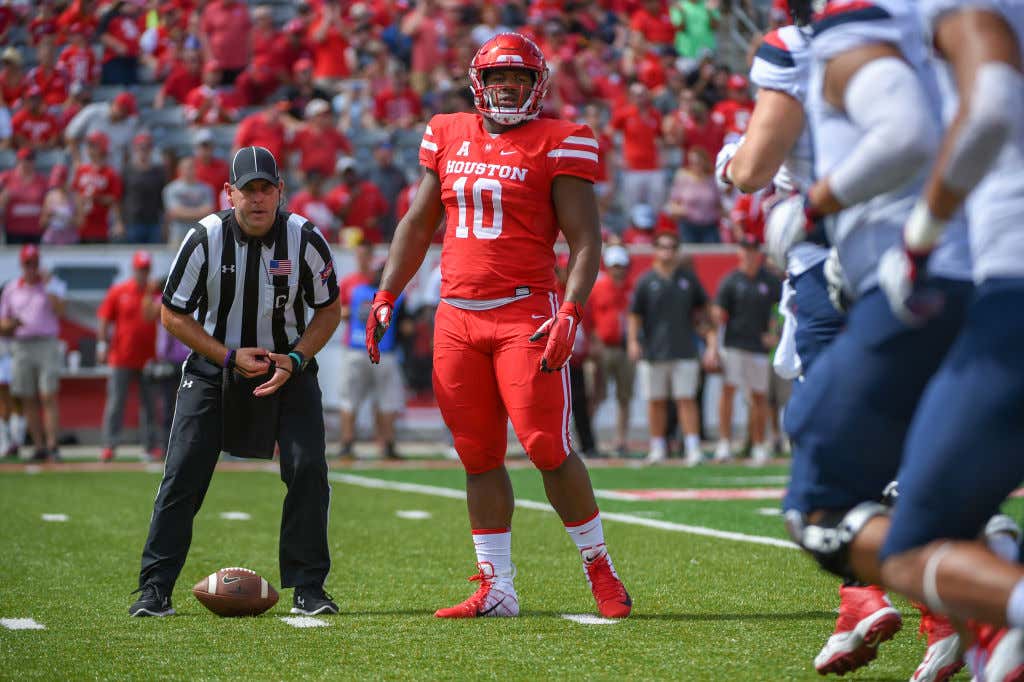 Ed Oliver came to the University of Houston as a 5-star prospect and was speculated to be a future #1 pick. Somewhere along the line, the hype for him fell off. Not that he won't play in the NFL or anything, but most mock drafts have him being drafted in the second half of the first round. That may change after today:
Holy.
To put that in perspective, 217-pound Elijah Holyfield ran a 4.78 40. Oh, and Ed Oliver's dad isn't Evander Holyfield.
This may come as a surprise to some people, but when you watch the man move, it makes a little bit more sense:
Unbelievable. Belichick may trade up to draft Oliver and turn him into the next Gronk.
Just don't ask him to take off his jacket: