Sad Story: Instagram Model Breaks Ankle And Now Has To Attend Coachella On Crutches
When you think of great accomplishments while injured, Michael Jordan's flu game may pop up. Maybe Curt Schilling, Kirk Gibson, or Tiger Woods during the 2008 US Open. There's a new performance to add to that list.
Meet Tammy Hembrow:
A very good looking female, who is an "Australian mum of 2″ according to her Instagram bio (I love the term mum. It's so funny to me). Thanks to her 9 million followers, she is an Instagram "influencer." The Super Bowl for Instagram influencers is Coachella, which begun yesterday. This is unfortunate timing for Tammy Hembrow who recently broke her ankle: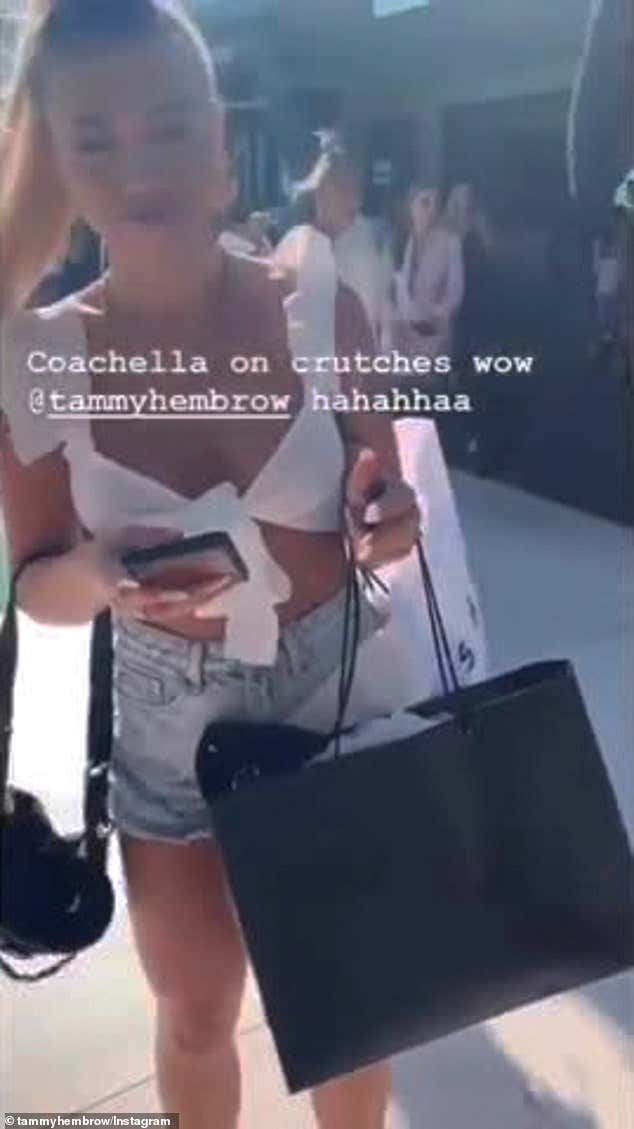 SOURCE-'Tammy's literally got a broken ankle, so she's going to Coachella on crutches,' the female friend can be heard saying off-camera.

While Tammy appears in the video, she isn't seen on crutches, but appears to be in some pain as she limps from side to side.

Wearing a pair of black ankle boots, Tammy can be seen grimacing as she stands around a pool, clutching a shopping bag in one hand.
Why do bad things happen to good people? It's good to see that Tammy is showing a little grit and will still attend Coachella. Tom Brady would never miss the Super Bowl and Tammy would never miss Coachella.
Crutches is a bold move. I think Tammy should just go with a wheel chair. Takes away all the issues of Coachella: walking everywhere. Also, if you're in a wheel chair there's a chance you can be lifted up in the middle of a rave. Content, content, content.