Dan Mullen Made Up Spring Game Attendance Is A Perfect Troll Of Georgia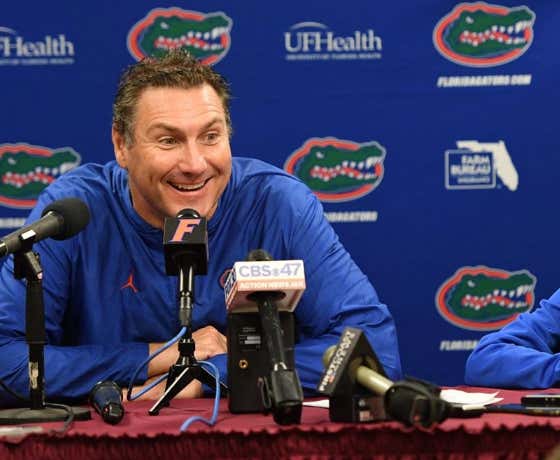 There are a lot of lies in college football. There are lies about how recruits aren't paid. Lies about athletes going to class. But the biggest lies in college football come in the spring.
For some, it's a weird ego-inflating exercise. For others, it's an ego-inflating exercise that is actually very funny. Dan Mullen is the perfect example of this.
Just a week ago, Dan Mullen said the attendance for the upcoming spring game for Florida will be around 41,140.
That, of course, matches the 2018 score of Florida – Florida State game.
Now, it turned out that 41,140 people didn't show up for the spring game.
That's the perfect amount of pettiness needed at this point in the college football offseason. 130 days until Miami – Florida. Feels like forever.