What Experiences Should've Been Auctioned Off By Barstool For Charity
Did you hear the news? Barstool experiences are on sale at the moment. You can win things like spending a day with Carrabis at a Red Sox game or being Erika's intern. On top of that, it's all for a good cause. This got me thinking, in a perfect world, what else should be auctioned off?
Go On A Run With Tyler O'Day
Starting Bid $0
All money will be given to Tyler O'Day. He will not equally share it with everybody in the company or give it to charity. That's his money.
Spend A Night In Marty's Basement
Starting Bid $25
Want to take a trip to a basement in a suburb of Long Island? This one is just for you.
Get To Pie Nate:
Starting Bid $50
Get A Beer At Hurricane O'Reilly's With Feits
Starting Bid $10
SWAT Somebody With Devlin:
Starting Bid $0.99
Offer A $50 Barstool Sports Gift Card To A Washed Up Vine Star With A Barstool Lawyer
Starting Bid $50
Go On A Private Jet With A Spittin Chiclets Producer And Party With The Stanley Cup:
Starting Bid $1000
Joining the mile high club is sold separately.
A Trip To Youngstown For A Box Eating Lesson With Youngstown Bob
Starting Bid $100
Cook Steaks On An Indoor Grill With Frank The Tank
Starting Bid $0 (This One Is Free)
Weigh In With Frank The Tank
Starting Bid 5 Pounds
Write A Headline With Greenie
Starting Bid 1 Hour Nap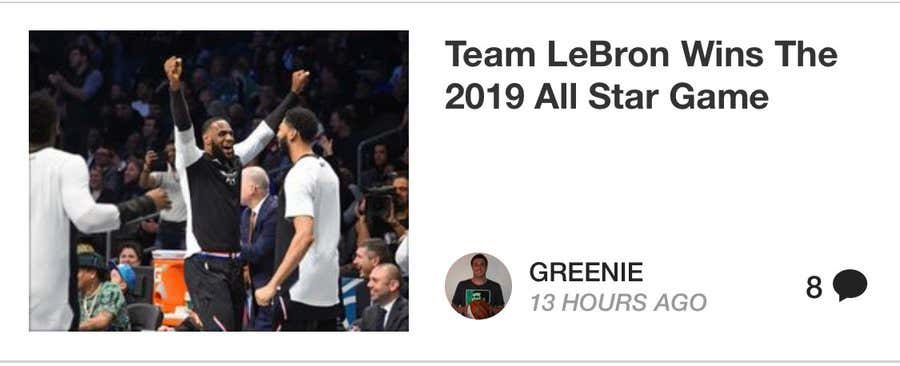 Spend Thanksgiving With Big Cat In His Home State Of Massachusetts
Starting Bid $500
Complain About Others Work Ethic With Tech Guy Andrew
Starting Bid $0 (This One Is Also Free)
Tweet Out Non-Barstool Related Content With Deke Zucker
Starting Bid $1
"Spill" Milk & Cereal On The Ground With Dana B
Starting Bid $2
Watch Even Stevens With Beans (Me)
Starting Bid $10
Some people say I look like Beans. I thought it would be wrong to not include a dig at myself.
Post A Blog With 72 Page Views With White Sox Dave
Starting Bid $2
Black Out With Our Data Guy At 3:27 PM In Nantucket
Starting Bid $5
Mop The Floor Of A High School With RA
Starting Bid $10
Take 4 Years To Post The First Episode Of Barstool Outdoors With YP
Starting Bid $1
Start Another Food Show With The Fat Pen
Starting Bid: 2 Burgers
Post An Instagram With A Random Girl That You Totally Aren't Trying To Make Look Like Your Girlfriend With Hubbs
Starting Bid $5
Post A Thirst Trap With Kayce Smith*
Starting Bid $100
*DMs from pro athletes sold separately
Go To A Halloween Party With Gaz
Starting Bid $50