(VIDEO) Umpire Interrupts At-Bat To Vomit His Brains Out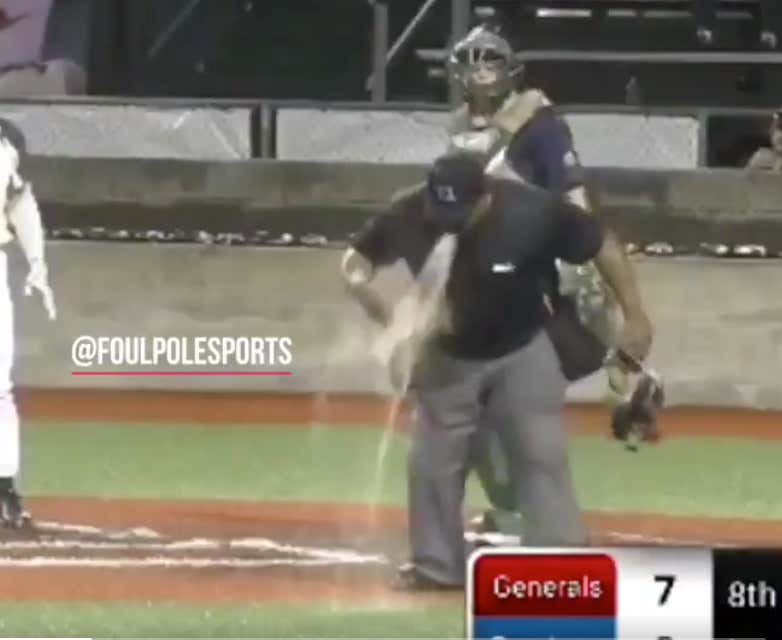 Quite the day at Barstool. Thought I'd throw in a little vomit video to lighten the mood.
Absolutely wild amount of vomit. I have nothing but respect for that catcher getting away from the umpire as fast as possible.
Impressive how the umpire kept his composure leading up to the first hurl. Before he let out the first 8 pounds of liquid, it seemed like a basic stoppage. And then BANG. However, a few seconds later, he pulled off an even more impressive feat when he was midthrow up and adjusted his cup/balls:
Nothing but respect for blue, here. We've all been there. Not in this exact situation, but we've all been there.