The Vegas NBA Win Totals Are Out And There Is Money To Be Won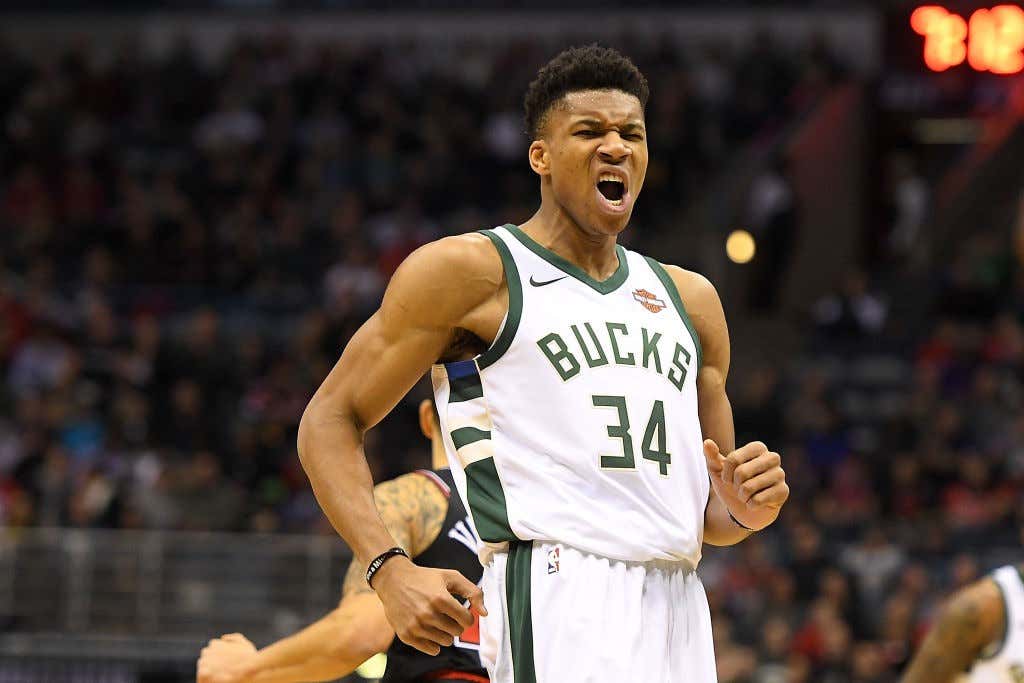 Ahhh yes, our first look at the Vegas over/under win totals for the 2019-20 season. At this point of the summer everyone is filled with hope, most probably feel like slamming the over on the projections of their favorite team until you remember that Vegas wasn't built on winning. To be honest there aren't too many shockers in here, in my opinion this pretty much looks how you would expect. Having said that a few did stand out
Houston Rockets
Remember how bad the Rockets started last season? They were barely over .500 on Christmas and still ended up with 53 wins. You could argue part of that was Harden's ridiculous run, but something tells me he's going to be just as good this upcoming season so I'm not going to call that a fluke. Then there's the whole point guard situation, personally I think they upgraded so I feel like they'll have no problem getting to that 53 win mark again. Everyone is talking about LAC/LAL/UTA this summer, but let's not pretend the Rockets are chopped liver.
Philadelphia 76ers
On paper sure they look nice. Dunno what they are going to do about their shooting or bench but I can tell Sixers fans are already getting defensive so I'll just say this. They still might end up as the 2 seed in the East, but 54.5 is a little high. Last year they were projected at 53 wins and came in at 51 and that was the "All In" version with more talent in the starting lineup. My guess is they live in the 51-53 range because it wouldn't shock me if they are more careful with Embiid and his load management now that Horford is on board.
Golden State Warriors
No Durant? No Klay? No problem. Vegas clearly respects the shit out of Curry/Draymond and while we have no idea how D'Angelo Russell will fit this does have the Warriors as a playoff team. Imagine how terrifying they would look if Klay comes back in the Spring and this is like a 6 or 7 seed? You could be a team that has an awesome regular season and then runs into that buzzsaw in the first round. Man life is going to suck for someone in the West and I cannot wait to see it.
Oklahoma City Thunder
Soooo Vegas is telling us that Chris Paul is getting traded right? That team with CP3 in the lineup is way better than 31 wins I don't care how stacked the West is. If he's traded I get it, which is the only explanation.
Phoenix Suns
I'm sorry, what have the Suns done this summer that tell you they are prepared to improve their win total by 8 games? I don't care what type of leap Ayton and Booker take, that's way too many wins in my opinion. I don't think the addition of Cam Johnson is going to matter, and last time I checked all they really did was add Ricky Rubio and traded TJ Warren who was one of their best players. 27 wins seems wayyyy too high
Sacramento Kings
What? The Kings are going to take a step back compared to last year? Wouldn't that be some bullshit. This team won 39 games last year and has a bunch of good young talent that tend to take a leap if they're for real. Things finally look like they are on the up and up so what the hell does Vegas know? Maybe they don't believe in the Baby Kings but I saw enough last year to think this can be a 40-42ish win team.
Boston Celtics
I am staying the fuck away from that number if I'm you. We have no idea how this team will mesh, we have no idea what Hayward will look like or if the kids will make a leap. The defense is a big question with Horford gone, no chance I'd take that bait.
Washington Wizards
Vegas must know Isaiah Thomas is about to replicate the 2016 version of himself. That's my only explanation.
New Orleans Pelicans
Would you look at that! We saw what this team looked like without Anthony Davis last year, they won 33 games. We also saw what the Lakers kids looked like in LA, they stunk when it came to win totals. I guess that's the Zion effect as well as the other strong rookies that balled out in the Summer league. Having them nearly .500 seems crazy because they are so young and young teams typically don't win, but maybe Zion will be that good. I'd still hammer the under on that though.
So what else stood out to you guys. I'll fully admit I am way too jewish and way too much of a pussy to drop my hard earned gelt on any of this stuff so take that into consideration before you wager on anything. The good news is this is another sign that we are inching closer to the start of training camp and I cannot wait.