BlackJack's NFL Week Two Betting Guide
Alright, alright, alright. We had a 9-5 college weekend. Not too shabby. Some of those bets were made live on the Barstool Bets gambling cave, so tune in every week to get live plays. Now we move on to the NFL and try to kick its ass in Week Two. There are some tough games out there, but some games I love as well. Lots of favorites, which scares the hell out of me, but thankfully we do have one dog in there. Let's do it.
Buffalo Bills (-1) at New York Giants
The Bills didn't look awesome last week against the Jets, but they were able to move the ball at times before shooting themselves in the feet with turnovers. Their defense also played very well. The Giants on the other hand, don't seem to remember what defense is. Saquon Barkley is literally the entire offense, and now Sterling Shepard is out today with a concussion. I just can't see the Giants getting a win here.
THE PICK: Buffalo -1
New England Patriots (-18.5) at Miami Dolphins
I mean, do I really have to say anything here? I know this is "overreaction Sunday", but Jesus, can you possibly overreact to the games these two played last week. Now Minkah Fitzpatrick openly wants out of Miami. Antonio Brown is suiting up for the Patriots. This is silly.
THE PICK: New England -18.5
Minnesota Vikings at Green Bay Packers (-3)
This line is fishy to me. Minnesota put on a rushing clinic last week against the Falcons and completely shut down that high flying offense. Green Bay showed they may have a legitimate defense when they beat Chicago at Soldier Field, but they also showed their offense is a work in progress. I know it's the home opener for the Packers, but I like the points here. I think the Vikings can win this thing outright, but to be safe on the road, I'll take the three.
THE PICK: Minnesota +3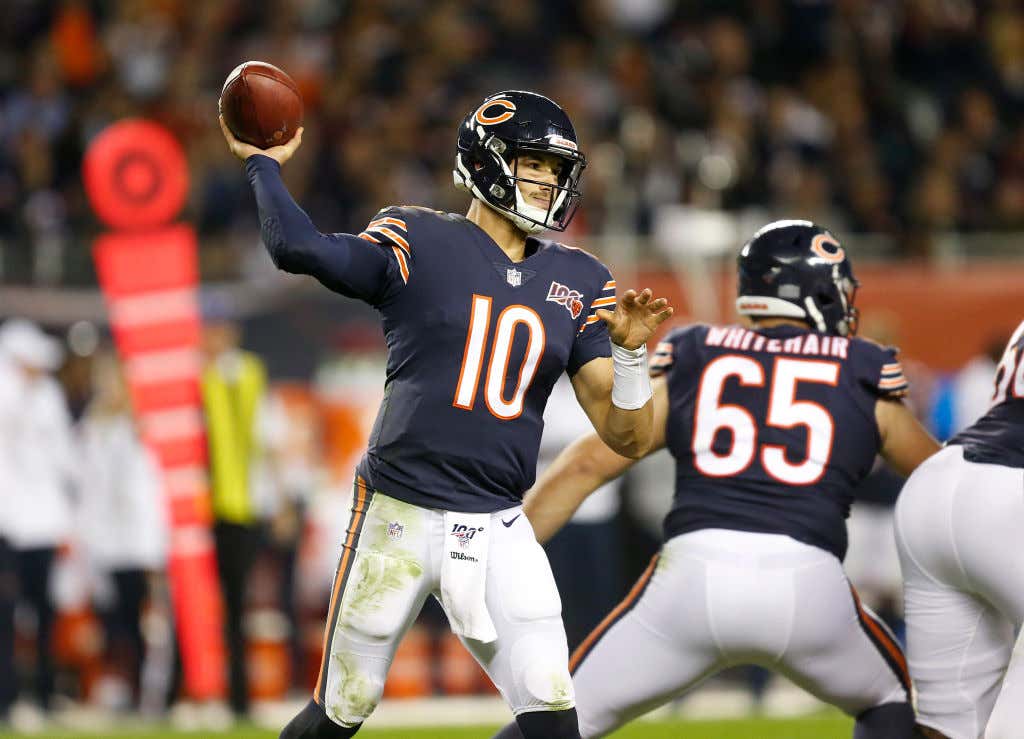 Chicago Bears (-2) at Denver Broncos
This number is small enough to lay with the Bears on the road. Denver is on a short week, the Bears are well rested, and theres no way this Chicago team wants to start 0-2. The Bears defense is a better version of Denver's, and the offense will likely look a little different after the ass kicking it took at the hands of Green Bay ten days ago. I think the Bears look like a different team in Denver.
THE PICK: Chicago -2
Cleveland Browns (-6.5) at New York Jets
The Browns need to wash the stink of Week One out of their mouths and the Jets are the perfect cure for what ails them. The Jets lose Sam Darnold, Quinnen Williams and CJ Mosley for this one. Even with them they couldn't hold a sixteen point lead late in the second half last week. Without them….yikes. Cleveland should come out looking hungry and trying to erase a forgettable performance in Week One against Tennessee.
THE PICK: Cleveland -6.5
Alright let's settle in for ten hours of football and cash these tickets, baby!