These No Football Gambling Days Are Mentally Exhausting. Let's Get Creative.
The mind is really a hell of thing, isn't it? We had the better part of three months where we only had baseball to bet on, day in and day out. We might have bitched and moaned about it, but we sat there and poured over baseball lines, and looked at first five odds, and analyzed starting pitchers. We did all of it. Now? Now, I can't do it. We have football back in our lives now, and we get five days a week with football. Those other two days are fucking brutal. I don't know what football, or other sports in general, do to my brain, but I tried to sit there and look at baseball lines today and I nearly fell asleep at my desk. Just couldn't do it. I don't have WNBA today, so I had to get creative. I had to try something to stimulate my stupid gambling brain. So I decided to check out some MLS action. Why? Well, number one, it isn't baseball. Number two, it's happening tonight and you can bet on it. So, really, MLS checked all the boxes. Let's take a stab at some American soccer and see what happens.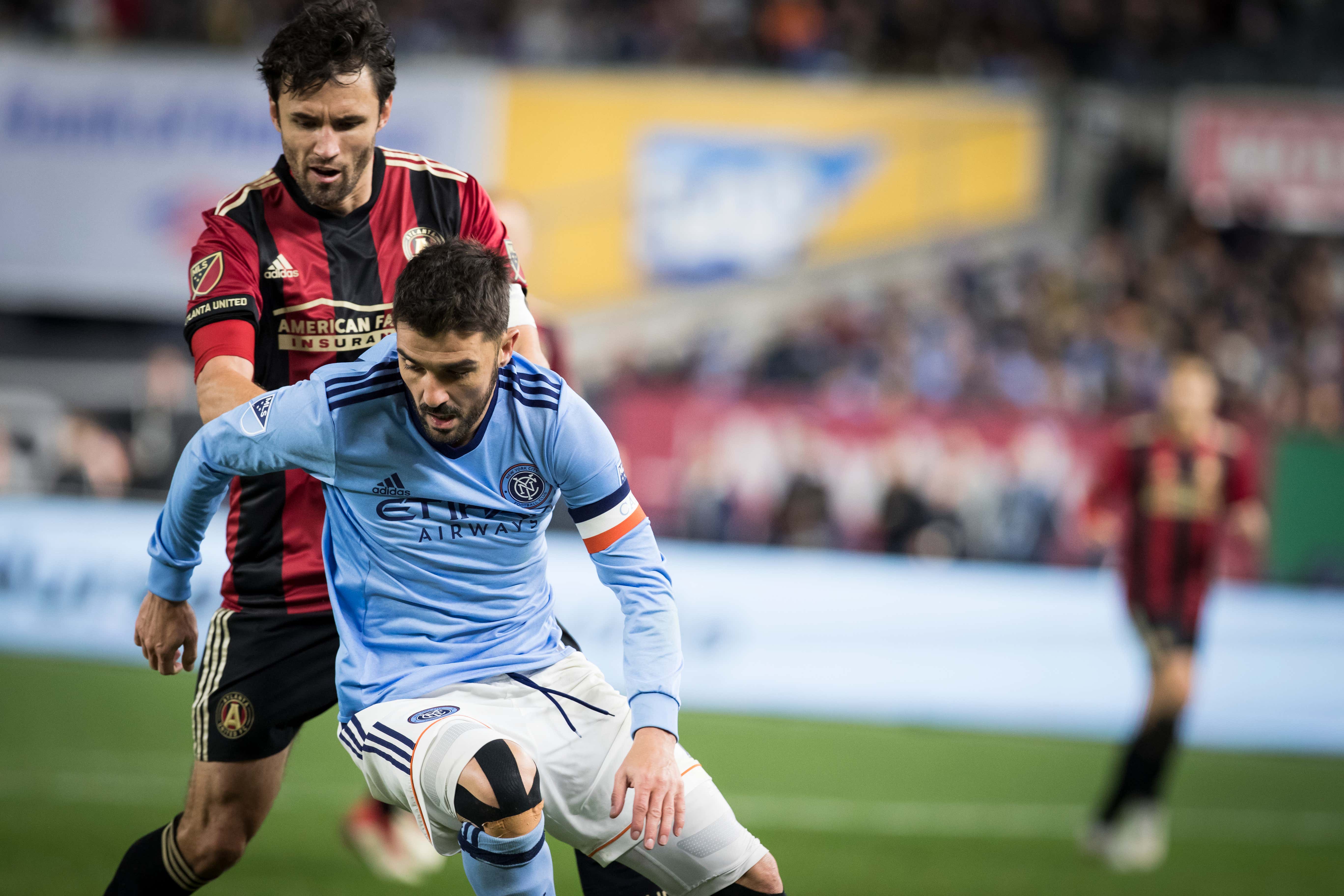 Atlanta United at NYCFC
These are the top two teams in the Eastern Conference and they are battling for the top spot. NYCFC sits four points clear of Atlanta right now, and they have been on fire of late. They are unbeaten in their last eight matches, with their last loss coming in Atlanta, to their very opponent this evening. Further, NYCFC is dominant at Yankee Stadium, having gone 10-1-5 this season, while Atlanta is not a quality road team, only notching a 6-9-0 record away from Atlanta. Another key factor tonight is the absence of Josef Martinez for Atlanta. He is the third leading goal scorer in MLS this season and his presence will be missed offensively. I think the revenge factor, coupled with the injury to Martinez, leads NYCFC to pad their lead atop the Eastern Conference.
THE PICK: NYCFC +106 (3-way line)
Sporting Kansas City at Minnesota United
This is the most important matchup on the MLS slate tonight, by far. Minnesota can clinch a playoff berth with a win, and also a win for Minnesota would end Kansas City's season. Both teams should be supremely motivated. This is Minnesota's third season in MLS and they are trying to make the playoffs for the first time. They also enjoy a very enthusiastic and energetic home field at Allianz Field. This season Minnesota is 9-1-5 in the land of 10,000 lakes, while Sporting KC has been a dreadful 3-8-4 away from Kansas City. Minnesota is healthy and eager to make the playoffs, I think they finish off Sporting KC this evening in front of their home crowd.
THE PICK: Minnesota -124 (3-way line)