Football and Baseball and Hockey, Oh My!
What a start to hockey season last night, brother. 2-0 on the ice, 3-0 overall, with two plus money hitters.  That is how you start things off on the right foot. Now we continue it tonight and look at the damn board in front of us today! Wooooo! We have NFL, we have College Football, we have playoff baseball and we have hockey. This is a buffet of wins in front of us, we just have to choose wisely. Don't fill up on salad tonight (that's you Temple/ECU). Let's eat!
St. Louis Cardinals at Atlanta Braves (-135)
This game has me a little nervous because I'm not totally sure about either of these teams, but I'm less sure of the Cardinals. The Braves have a dynamic young lineup, they have quality starters and a crappy bullpen. So much of the Cardinals feels like smoke and mirrors. Today they go with Miles Mikolas against Dallas Keuchel. Keuchel is a playoff veteran who has been there and won on the big stage. Mikolas has never made a playoff start. I think that experience matters, I'll lay the short price with the home side.
THE PICK: Atlanta ML
Washington Nationals at Los Angeles Dodgers (-180)
The Dodgers are heavy favorites tonight and with good reason. The Nats played a tight game at home against Milwaukee on Tuesday night and then flew across the country to prep for this game, all while L.A. has been resting up for this series. I don't love the Nationals tonight, but I'm not laying this price either, what I do love (courtesy of Nate Dogg), is the first five under. We have Patrick Corbin who knows the Dodgers well from his days in Arizona and Walker Buehler who has filthy stuff and playoff experience from last year.
THE PICK: First Five Under 3.5 (-110)
Georgia Southern (-10) at South Alabama
I don't like either of these teams, because they both stink. However, I have watched quite a bit of South Alabama football because Glenny Balls has bet their overs and loves their QB Cephus Johnson. These are bad offenses to be sure, but their defenses might be worse. They stop nobody. This total feels artificially low.
THE PICK: Over 45
Los Angeles Rams at Seattle Seahawks (-1.5)
This is a prime bounce back spot for the Rams. They lost a weird game at home to Tampa Bay and now travel on a short week to rival Seattle where the 3-1 Seahawks wait. The Seahawks are 3-1, but their schedule has not been overwhelmingly difficult. They've beaten the Bengals, Steelers and Cardinals. Not exactly a murderer's row. I think the Rams win this game straight up, and that the loss to the Bucs was actually a good thing for them.
THE PICK: Los Angeles Rams ML (+105)
Winnipeg Jets at New York Rangers (-125)
I know there is a lot of optimism surrounding the Rangers and their draft of Kaapo Kakko, and new imports Artemi Panarin and Jacob Trouba, but this is a bit much, no? To make the Rangers favorites against one of the better teams in the NHL seems a little far. The Jets managed to keep Patrik Laine and Kyle Connor, which was all they set out to do this summer. The Jets should have enough firepower to get this one done.
THE PICK: Winnipeg ML +109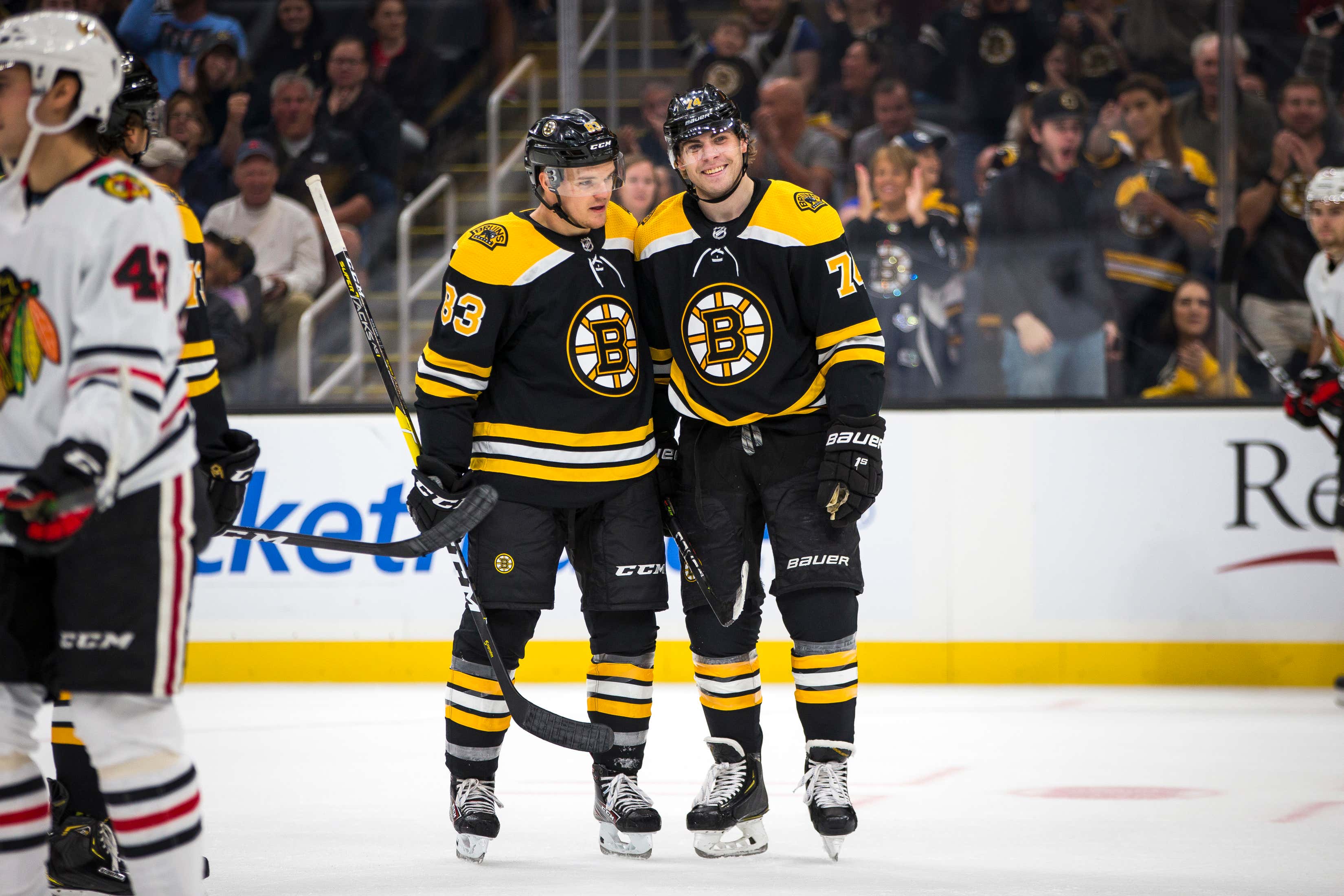 Boston Bruins at Dallas Stars (-110)
This should be a great game. Two very talented teams, with great goalies, and the allure of the Tyler Seguin Cup. I do think this matchup will be a tightly contested one, and David Krejci is a gametime decision as well. I think the defenses and net minders will keep goals at a premium.
THE PICK: Under 5.5 (-110)
Arizona Coyotes at Anaheim Ducks (-121)
I love the Coyotes here. The Ducks are a team on the downswing to me and the Coyotes are on the come-up. I love the young talent in Arizona and I love the energy they play with. The Ducks are just not a team I'm high on coming into this season. Maybe they will over-perform and surprise me, but I doubt it.
THE PICK: Arizona ML +100
Alright, let's settle in and cash these tickets, baby!