BlackJack's Hockey Winners Of The Night
Alright, baby, here we are with a slate of all hockey (and one baseball game, which we are not betting). It's time to put our nose to the grindstone and hammer out some winners as only we can. I've looked at this card over and over and I think we have several winners for you. Let's dig in and hit this thing and hit it hard.
NHL WINNERS:
Winnipeg Jets at Pittsburgh Penguins (-165)
The Jets have been tough to read to start this season. Connor Hellebuyck has been inconsistent leaning towards not great. The team as a whole has been up and down. Pittsburgh is always a solid team and continues to be one. They are star-led and still have Matt Murray in net. Having said that, Winnipeg is a really good team and this price is too juicy to pass up.
THE PICK: Winnipeg ML (+140)
Edmonton Oilers at New York Islanders (-165)
The Islanders are known for their defense under Head Coach Barry Trotz. They also are starting newly acquired goaltender Semyon Varlamov. The Islanders are undoubtedly a quality team, but I don't know about this kind of juice on the Islanders. Edmonton has an offense that can erupt at any given moment led by Connor McDavid. I think we can get to the over in this one. Also, and most importantly, this is the NATE DOGG SPECIAL.
THE PICK: Over 5.5
Anaheim Ducks (-120) at Detroit Red Wings
Detroit is an interesting team for me in the NHL. They are young, full of talent, and I like Jimmy Howard in net. Anaheim, I do not like. I think the Ducks are trending down while Detroit is headed upwards. We are getting solid value tonight on the Red Wings at home, I'm going to ride with the home team tonight in the Motor City.
THE PICK: Detroit ML (+100)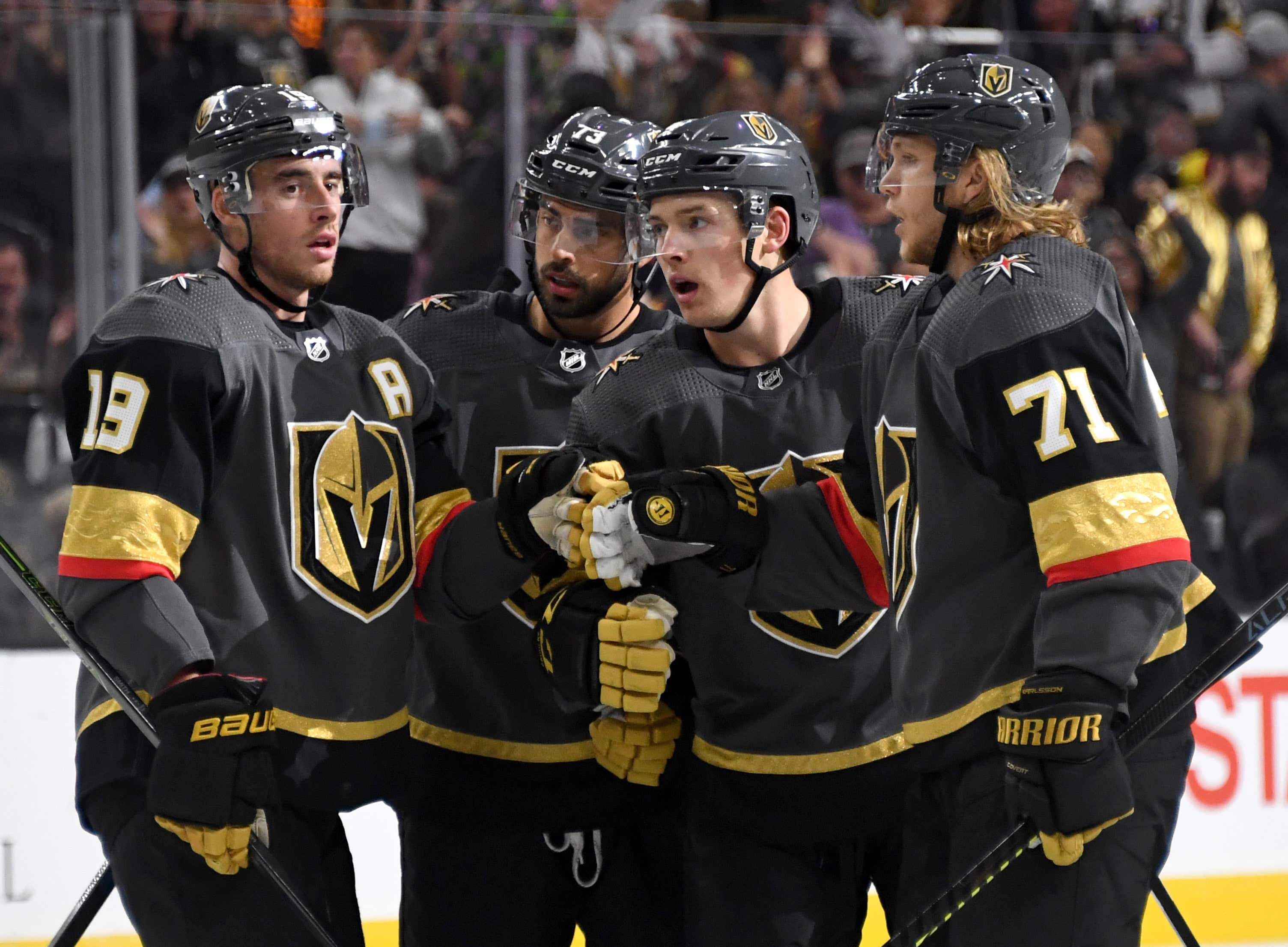 Boston Bruins at Vegas Golden Knights (-135)
Vegas is hosting Boston here and I think we are headed for a defensive battle. While the Golden Knights love to score in bunches, Boston is known for their lock down defense. Also they have Tuukka Rask in net. On the Vegas side of the equation, Marc-Andre Fleury has been outstanding as well. I think we see a hard fought battle that ends 3-1 or 3-2. I think we have a defensive struggle that leads to an under.
THE PICK: Under 5.5 AND I am also playing Vegas -1/2 goal in regulation at +125.
Let's cash these son of a bitching tickets, baby!