Let's Get Nuts. We're Playing a Pick Six at Gulfstream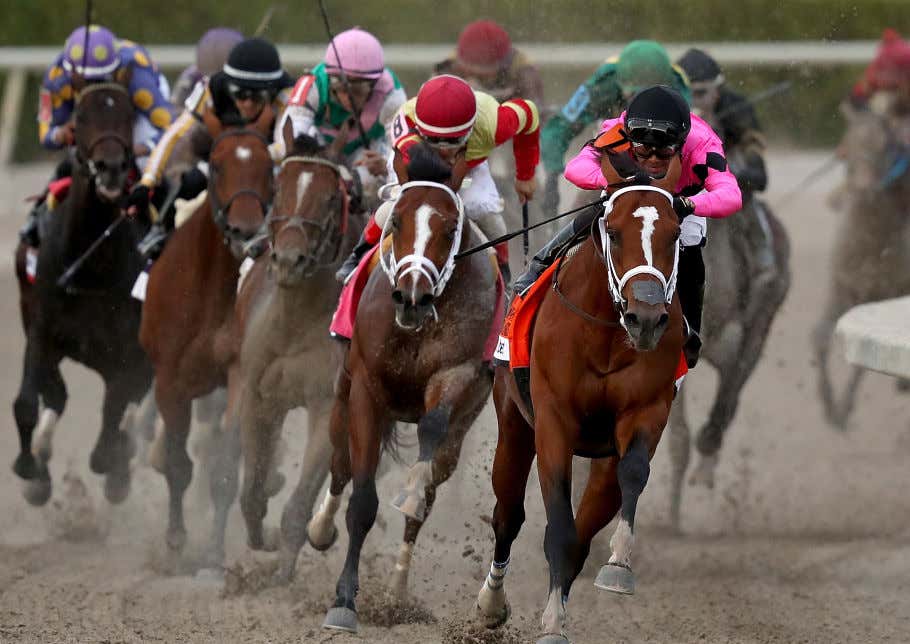 So over the last four days we've hit four Pick Four bets across Aqueduct, Del Mar and Parx. Today, I think it's time to reinvest some of the winnings and take a shot. In order to do that we are heading south on a frigid New York day to sunny Florida and Gulfstream Park. They have a massive Pick Six waiting and I want in on this. Let's go.
UPDATE: We have had multiple scratches to the card today after this post, so here is the NEW Pick Six for today at Gulfstream.
Race Three: (3) Royal Asscher is the clear class of this field and coming in with a major drop in competition. She'll be everyone's single.
Race Four: The (7) Sherpa ridden by Paco Lopez has me intrigued, but not enough to leave out the (1) or (8).
Race Five: This thing is disgustingly wide open. Hence why I'm playing all but one. (1-4,6,7).
Race Six: The (9) Scatnap is out of Scat Daddy and is returning to the turf, which is preferred for her. Also watch for (1,4,5,6).
Race Seven: The (6) Panda has enough early speed to wire this field and the addition of blinkers should only help. If she gets caught watch for (1,4,5).
Race Eight: This shapes up as a two horse race. The (1) Burly Boy and the (2) New Year are the best here. Play both.
BlackJack's Gulfstream Pick Six: 3/1,7,8/1,2,3,4,6,7/1,4,5,6,9/1,4,5,6/1,2
EDIT: APPARENTLY THE (3) ROYAL ASSCHER IS SCRATCHED IN THE THIRD RACE. I WILL RELUCTANTLY SINGLE THE (1) ASSUME CONTROL THERE INSTEAD. I CANT GIVE YOU A MORE EXPENSIVE TICKET.
Ticket Cost: $144.00
Let's go!!