With The Return of High Stakes Poker Here Is My Favorite Bluff Of All Time, Courtesy of Tom Dwan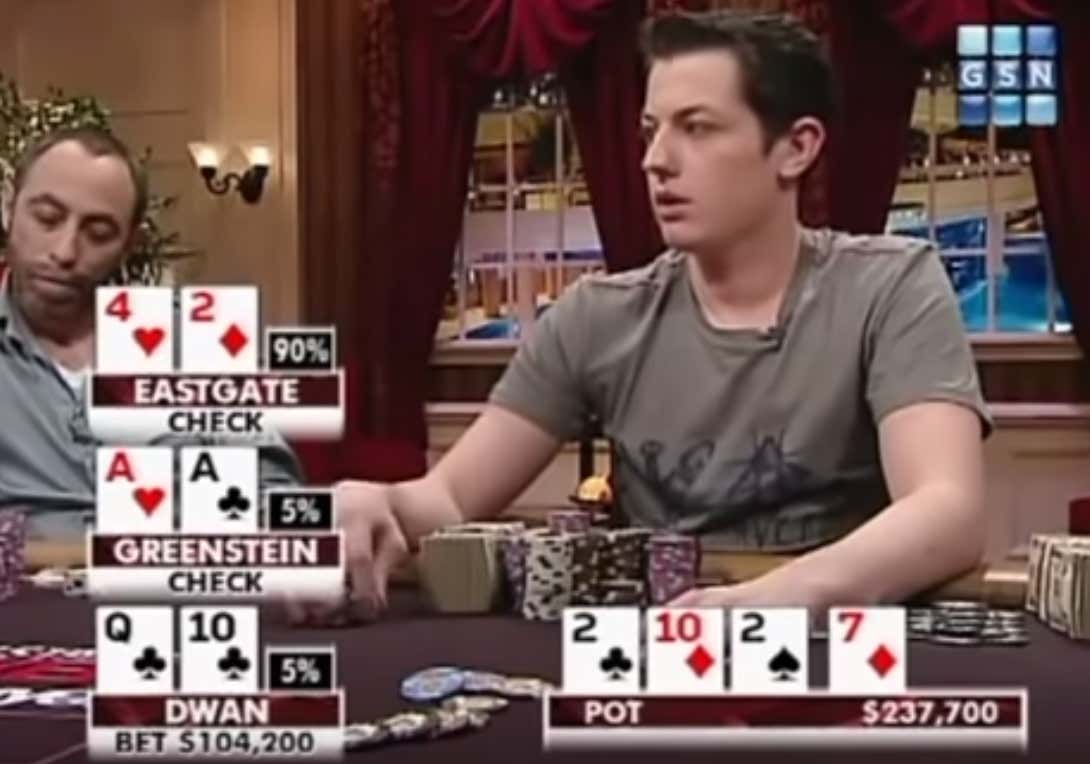 PokerCentral - Poker Central today announced the company's acquisition of the High Stakes Poker brand and assets for the successful poker cash game television show that ran on Game Show Network for seven seasons between 2006 and 2011. 
High Stakes Poker participants include both professional and amateur poker players, with names like Doyle Brunson, Antonio Esfandiari, Barry Greenstein, and Daniel Negreanu appearing in all seven seasons. The show featured high stakes No Limit Texas Hold'em with the minimum buy-in set at $100,000 in the first season and as high as $500,000 by the fourth season.
Some big news- High Stakes Poker is BACK! Everyone remembers sitting around at 2am, eating pizza, and watching Doyle, Ivey, Durrr, and the rest of the OG legends battle it out on TV, the bricks of cash on the table.
So much money being tossed around, so many huge degens at the table, it was great. And now it's coming back, which is great news, and also a great reason to share my favorite hand perhaps of all time. I share a lot of old school hands on the blog, but this one might take the cake. Tom MF'ing Dwan was so fun, so good, and the biggest set of grapefruits at a table full of grapefruits. 
KING SHIT.
If you dig poker things, join us over at Cracking Aces and subscribe to the podcast. We just did one of my favorite episodes yet featuring Brian Altman who is one of the best tournament players in the world. The podcast is probably the best thing I do so I appreciate anyone who checks it out.
I'll also be playing a tournament down in DC this weekend so follow the IG if you want to follow along.
PS: We also start the show by talking about my long-running feud with Norman Chad. Still waiting for that coward to come on the podcast and discuss.