Could You Make This Call?
One of the sickest calls in televised poker history in one of the more absurd hands collectively. Starting preflop with the 86o open, Andy Black's call on the button is...ok, and then it makes for a perfect squeeze spot in the sb with the AQo but he flats, leading Men the Master to flat the BB with 43cc. The flop comes perfectly for Men, flopping 2 paid, who then folds after Charder bets and Black raises. Nothing like flopping two pair with action in front of you and insta-mucking. 
The river decision though is one of the best calls you'll see.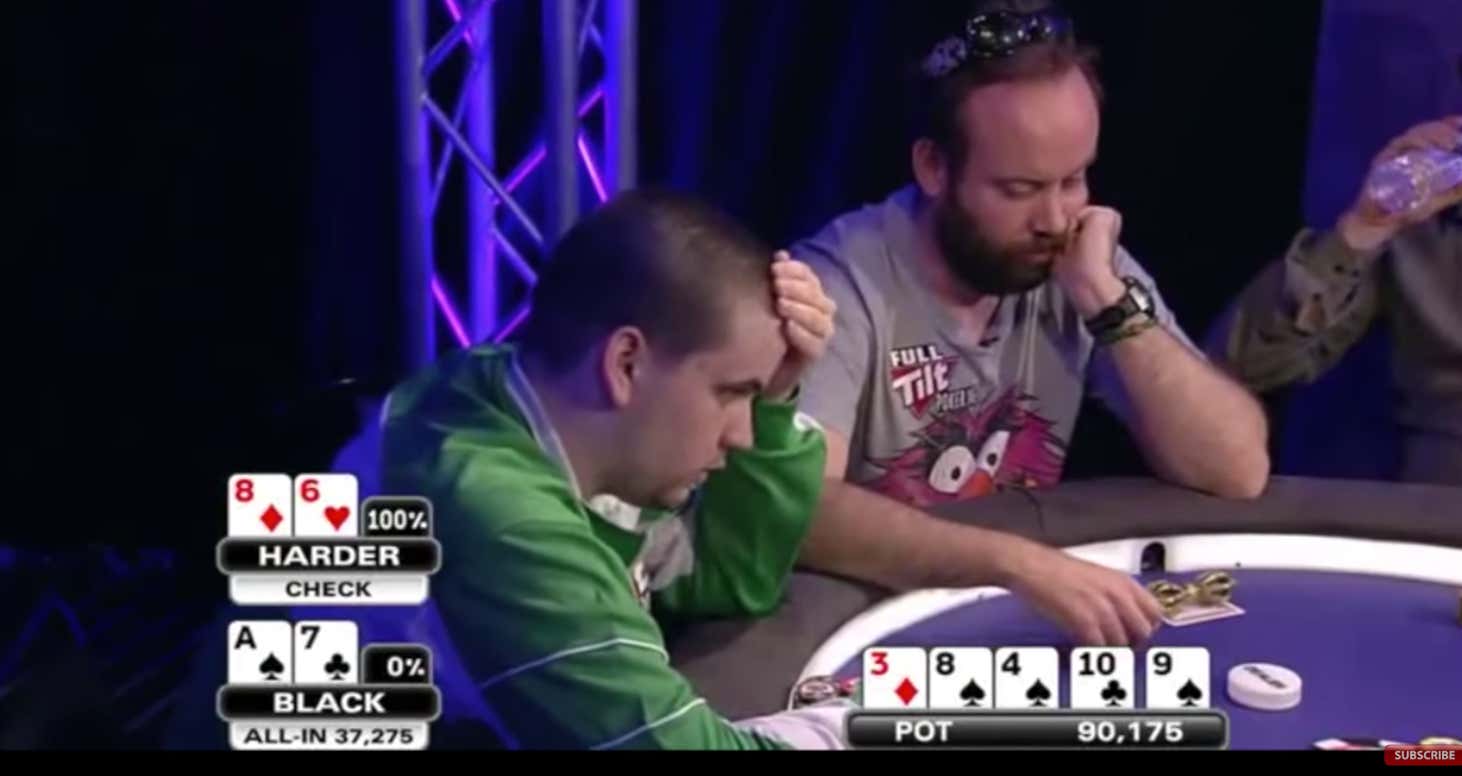 Even if you thought you were ahead on the flop and turn, the river is gross. Spades get there, backdoor straights get there, and a bunch of other hands that realistically beat Harder. We will break down how he called the river (possibly with Harder himself on the show, tbd) on Thursday's Cracking Aces. Make sure to subscribe to have it when it drops. We will also be joined by poker killer Kelly Minkin which should be pretty good
Appreciate everyone who has subscribed and left a 5 star review. Steadily growing and getting good feedback is awesome.
You can check out the latest episode on iTunes or Spotify- we talk about Zillion Beers, the possibility of a Barstool Poker Tour, Phil Galfond's PLO challenge woes, legalized sports betting in VA, and much more.