Mahoning Valley Has a Nice Little Late Pick Four Today. Let's Ride.
Alright, yesterday was kind of a slow day in racing. Monday's generally have limited action and not the best cards, so we went race to race. Today, the card at Mahoning Valley looks absolutely playable in the late Pick Four, so that's what we're going to do. We have a strong favorite that I think is worth a single with his drop in class, which will allow us to have significant coverage in the other legs of the bet. Hopefully we can nail a price along the way and deliver a nice little payout on this one in Youngstown, Ohio.
BlackJack's Mahoning Valley Pick Four: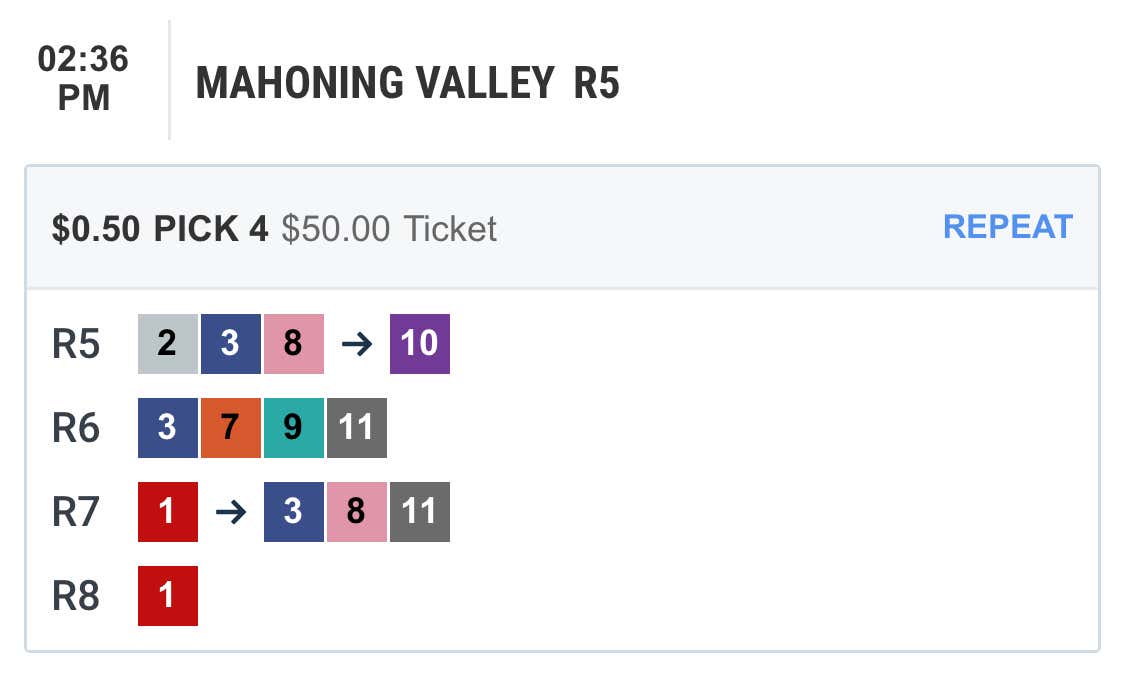 I like this ticket a lot, let's hit it together and cash. Post time is right around 2:35pm eastern. Let's roll, baby!