A Vegas Strip Club Will Offer Drive-Thru Strip Shows To Comply With Nevada's New Guidelines
KSNV - As the Governor of Nevada issues a directive to close all non-essential businesses for a minimum of 30 days, one strip club said it will remain open.
Little Darlings, owned by Deja Vu in Las Vegas, said it will remain open because it continues to abide by the Centers for Disease Control and Prevention "social distancing" guidelines.
Guests who are interested in "further separation" will be able to view drive-thru strip shows starting on Friday, Mar. 20.
"And on Saturday, we will be launching our new feature show at midnight, XXX Nude Hand Sanitizer Wrestling," Carlson added.
According to the Nevada Health Response COVID-19 Risk Mitigation Initiative, Little Darlings was classified as "non-essential."
Gotta say Little Darlings is playing with fire here. The drive thru strip show idea is obviously A+. Guests stay in their car, get a little nudie show, drive on into the night. No harm, no foul. 
HOWEVA.
Little Darlings is staying completely open. The inside too. The strippers will still be wrapping themselves around that pole. The audience will still be tossing dollars on stage. This is going to get them shut down immediately.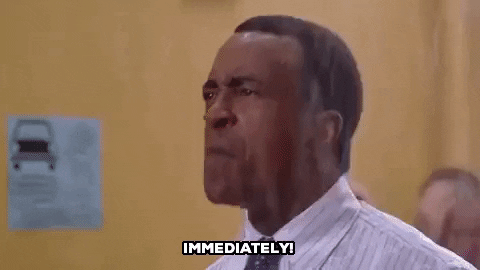 I don't know why Little Darlings wants to tempt fate like this. Take your good idea of the drive thru strip club and run with it. But letting people inside against the governor's directive could end up hurting the strippers more than it helps them.
And I will say, the "XXX Nude Hand Sanitizer Wrestling" does not sound great. Ever gotten Purrell in your eyes? Not fun! And god forbid one of the young ladies has an open cut. Nightmare city. Stick to KY Jelly in these times of trouble.
So hey, good luck to Little Darlings. But I have a feeling when the owner is on record saying this
Carlson explained that "the world cannot stop turning for a cold."
Someone will be in there soon to shut it all down. Hopefully not until after the hand sanitizer show though. Because I still sneaky want to see how that goes.