Barstool's Weekend Soccer Preview + Predictions – The "FA Cup Redemption" Edition
Sam's Safe Space for Soccer Stoolies
Hi Haters™,
Friendly reminder: soccer here in the US is officially *BACK* today as the NWSL's Challenge Cup kicks off in Utah (albeit behind closed doors). Nevertheless, the games will all be televised and/or streamed so if you wanna get familiarized with the league, teams and players then take a quick look at B*rstool's Semi-Official Guide blog.
As for the leagues you are more accustomed to across the pond, don't you worry, we got plenty more games to watch and lose moneys on over there as well this weekend as the second successive summer of soccer is still staying strong…
---
---
ENGLISH PREMIER LEAGUE
Bit of a weird weekend for the Premier League as there are a smattering of regular games PLUS the FA Cup quarterfinals being played simultaneously. (Note: if you had put a gun to my head a month ago and asked if I thought the FA Cup would be finished this year I probably would have said nope… so grats to England for getting their ish together enough to make it happen.)
Anyway, to try and keep things as clear as possible I'll do a quick preview of the regular leagues games and then follow that with a preview of the FA Cup (note: be sure to peep this for the best games of the weekend). So let's start with a reminder of the scores from the past few days: 
The biggest result of the week came on Spursday when Chelsea tipped City in what was – ramifications aside – by far the most entertaining game since the restart. My mid- and postgame tweets more or less tell the story…
Long story short congratulations to Liverpool and their fans, who beat the odds and the Rona…
…or at least they think they did since they are still out partying like it is Rona-free 2019 –  and while a lot of people may not condone their behaviour in the midst of a worldwide pandemic, I think a lot of people can at least understand it.
SO WHAT IS LEFT TO CARE ABOUT?
Fair question now that the title race has been mathematically decided. The big things up for grabs are to qualify for Champions League (top five), which is a battle between six clubs vying for three spots, and to avoid relegation (bottom three), with four teams scrapping to not finish in 18th or 19th place [Norwich already has a death grip on 20th].
Editor's note: I realize some of you will instinctively accuse me of bias for leaving Arsenal out of the UCL race… but I think if you search deep within your soul and take into consideration the club's form and upcoming schedule you may arrive at a different conclusion.
---
POWER RANKINGS
Needless to say this is a total crapshoot as well but taking into account recent results PLUS the return of some extremely important players due to injury… 
TOP 4
1. Liverpool
2. City
3. United
4. Chelsea
Honorable mention: Wolves, Tottenham
BOTTOM 3
20. Bournemouth
19. Norwich
18. Aston Villa
Dishonorable mention: West Ham, Watford, Lester
As for the upcoming schedule:
---
PICKS OF THE WEEKEND
Watford [+145]
Southampton [+195]
Draw [+220]
Absolute must-win for The 'Orns. Fresh off a disappointing 1-0 loss at Burnley, they have sunk into a serious do-or-die dogfight with Hammy, Bournemouth and Villa. Southampton's recent win over Norwich could be a double-edged sword as it basically clinched survival for the season but may sap some of their motivation.
Prediction: Watford to win 2-1
A couple more predictions (to increase the possibility that I possibly get one right – maybe):
• Palace 1-1 Burnley
• Brighton 1-3 UNITED
---
FA CUP
We got some DAMN good games on deck this weekend… well, not Saturday so much, but Sunday for sure.
Before we get to the games, though, let's all take a moment and do a little thought experimentation: imagine that someone like United or Arsenal actually find a way to lift the FA Cup this summer. Overall, it has been a pretty frustrating campaign for both clubs, and yet – annnnnnd yet – they could still win more (legitimate) silverware than Tottenham have amassed over the past three decades. For those bad at math that is 30 years. Yikes.
Giphy Images.
Annnnnnnnnyway, that's enough self-pwning for today. Here are the matchups we are looking at:
Things get started today with what looks to be the most boring of the bunch:
Norwich [+800]
United [-300]
Draw [+400]
On the one hand, it would make a TON of sense for United – having seemingly finally turned the corner – to inexplicably shit the bed against a crap team. In fact their recent history suggests there is a good chance of that. However, I'm calling it way way WAY too soon and saying that this Bruno + Pogba midfield is legit.
Prediction: United to win 3-1
---
Things picks up a bit on Sunday:
Sheffield Utd [+195]
Arsenal [+140]
Draw [+225]
Two things Arsenal never ever ever ever ever ever ever EVER do: keep clean sheets and win on the road. They just did BOTH against Southampton last week. Sign of the apocalypse? Probably, but at this point I've lost track of how many apocalyptic signs the universe have thrust upon us… plus I've basically put a fork in Sheffield Utd for the rest of the season after Hawk-Eye and VAR teamed up to kill their confidence and murder their momentum.
Prediction: Arsenal to win 2-0
---
Lester [+190]
Chelsea [+145]
Draw [+230]
Lester have been downright terrible (by their early season standard at least) lately – and truth be told it started to go downhill before the break. Defensively they have been fine but the issues are up top where their over-reliance on Vardy has come back to bite them now that he's been off and his usual playmakers – notably James Maddison – have gone AWOL. On paper Chelsea is the better team, in better form and has the game's best player:
It is hard to come up with a reason to back the Foxes but where there is a will there is a way, and my thinking is basically that they have been so bad for so long but are too talented to keep that up forever. I'm going upset.
Prediction: Lester to win 2-1
---
Newcastle [+1300]
City [-530]
Draw [+600]
City have nothing to play for in the league, just lost their top scorer, and are coming off a hugely disappointing loss. Newcastle have been quietly very decent over the last few months, including a 3-0 dismantling of Sheffield Utd (albeit immediately followed by a ho-hum 1-1 draw against struggling [but desperate] Villa). If you aren't at least thinking about sprinkling some shekels on Toon then you either hate money or aren't paying attention. I don't think Newcastle will pull it off, but if I were going to lay some wood that'd probably be the way to go. Scared money don't make money after all.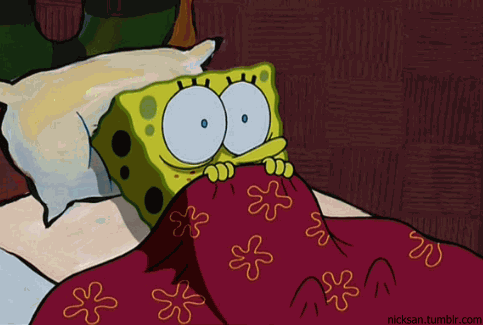 Giphy Images.
live look at my money
Prediction: City to win 2-1
---
---
REST OF EUROPE
SPAIN
Pretty tame weekend with not much to talk about in the title race as long as Barcelona find a way to slip past 16th place Celta Vigo on Saturday but we got some big old Top 4 deciders coming up over the following few days with the games to watch being:
• 6th place Villarreal (48pts) hosting 8th place Valencia (46pts) on Sunday at 10am CT
• 5th place-and-falling Getafe (49pts) welcoming fellow strugglers 7th place Sociedad (47pts) on Monday at 3pm CT
• GAME OF THE WEEK on Tuesday at 3pm CT as 3rd place Atletico Madrid (55pts) look to lock up a UCL spot when they visit 2nd place Barcelona (68pts) on Tuesday
---
ITALY
Damit. Those entertaining buggers at Atalanta went and threw a serious monkey wrench in my dreams of a real Scudetto race when they beat Lazio 3-2 this week. Jerks! 
As for this weekend, not a lot to get the blood flowing. Best game is 5th place Roma (48pts) heading to 7th place Milan (39pts) on Sunday at 10:15am CT.
---
GERMANY
Done and dusted.
Farewell sweet prince. You are gone but the boost to my sanity you provided over the past month will never be forgotten!
Giphy Images.
---
---
The summer of soccer is in full swing. Kick back, relax, crack a beer, watch some soccer and – soccer gods willing – we will be doing the same thing all together in our local pub before too long. Til then stay safe out there you absolute beauties.
Holler,
Samuel Army