Midweek Soccer Preview + Picks – The "Money Talked" Edition
Sam's Safe Space for Soccer Stoolies
Hi Haters™,
So this happened.
If we are in the trust tree right now I am still in a little bit of shock about it if we are – mostly because I am a dummy who for some reason (despite years and years and years of evidence to the contrary) thought that maybe money wouldn't talk for once. What an idiot!
Giphy Images.
But we went into it in some detail on the podcast so anybody interested in more thoughts check it out there. For now we have got a bunch more soccer to get our minds right for so let's get to getting…
---
---
ENGLISH PREMIER LEAGUE
Quick reminder of the weekend scores:
POWER RANKINGS
TOP 4
1. Liverpool
2. City
3. United
4. Sheffield Utd
Honorable mention: Chelsea, Burnley, Tottenham, Arsenal, Wolves
BOTTOM 3
20. Norwich
19. Aston Villa
18. Lester
Dishonorable mention: Bournemouth, Palace, Watford, West Ham
---
As for where that leaves us with four games to play:
And finally the schedule for this weekend:
---
PICKS OF THE MIDWEEK
Arsenal [+285]
Liverpool [-120]
Draw [+290]
Arsenal's defense is shambolic. The group of CBs they have is shocking. Their saving grace – if you can call it that – is the fact they have the weapons to score on anyone, perhaps even Liverpool. But on paper, coming off a soul-crushing loss to their bitter rivals, there is no reason to think they can get a result from the already-crowned-and-thus-little-to-play-for champs… but every time you count Arsenal out that is when they are most dangerous. I thought long and hard about going with a draw in this one. I really think they could pull something like that out. In the end though I just couldn't shake the mental picture of some combination of Luiz/Mustafi/Soktratis trying to shut down Liverpool and I wussed out.
Prediction: Liverpool to win 2-1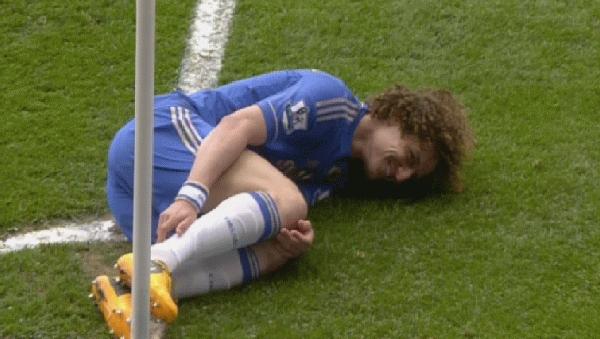 ---
Lester [-110]
Sheffield Utd [+290]
Draw [+185]
Have the bookies watched any soccer in the last couple months? I assume not, especially since the Foxes will be without their best defender Caglar Soyuncu who picked up a red card last game. YIKES! My faith in Sheffield Utd's ability to finagle a result against anyone at this point remains intact.
Prediction 1-1 draw
---
A few more predictions (to increase the possibility that I possibly get one right – maybe):
• Burnley 0-1 WOLVES
• CITY 3-1 Bournemouth
• Newcastle 1-2 TOTTENHAM
• Everton 2-2 Aston Villa
• Palace 1-3 UNITED (LOCK OF THE MILLENNIUM… gotta like the OVER as well unless you hate money)
• SOUTHAMPTON 2-0 Brighton
---
Big weekend ahead. Thanks for stopping by. Seasons really coming down to it. Back with another post next week.
Holler,
Samuel Army