I Cannot Believe How Wrong We All Were About Making 90/100 Free Throws (To Win $200,000) By The End Of The Year
Back in April, high stakes poker player/crypto trader/Canadian entered into a prop bet where he would have to make 90/100 free throws by the end of the year, getting his own rebounds after each attempt. He also would have to say when each attempt began, as it couldn't be a continuous flow of shots until he made 90/100.
This is the video he put out at the beginning of the bet when he started taking action on the bet:
Quite possibly the worst form in human history. Shooting at a 50% clip. And he had 6 months to shoot 90/100. No chance.
So I blogged it and these were the general replies: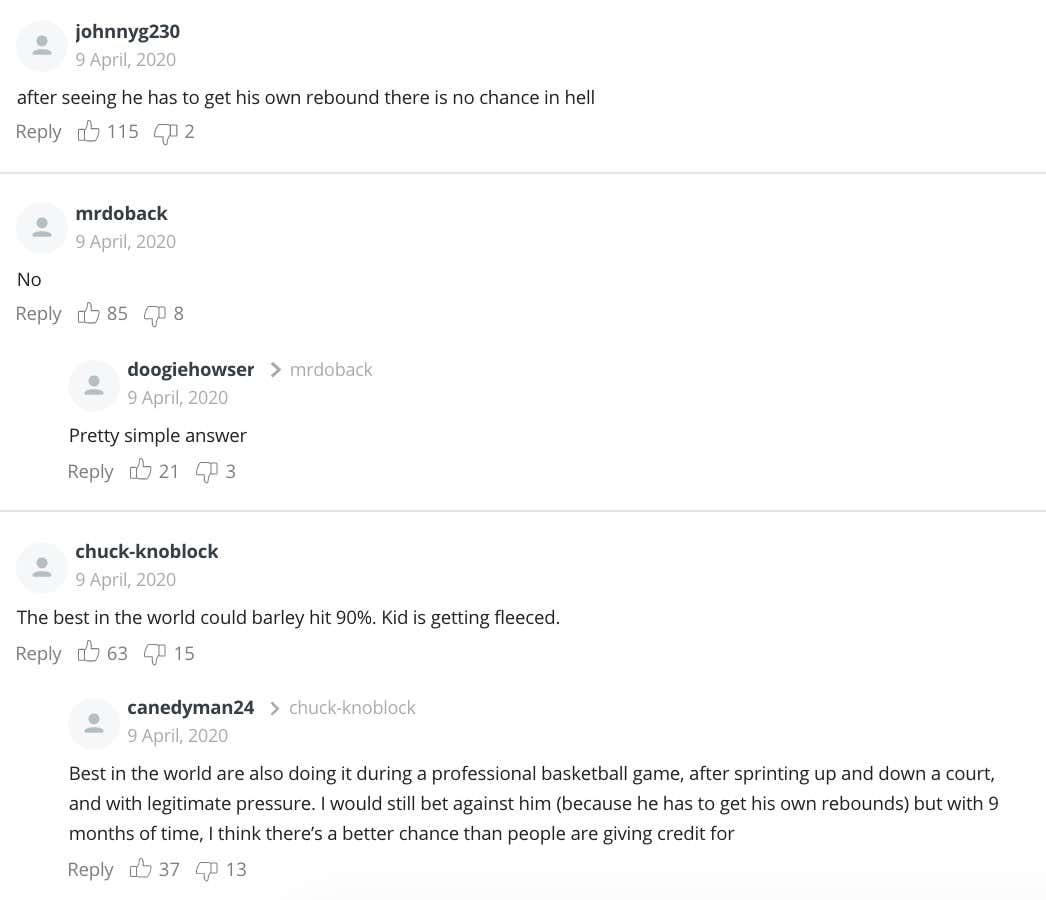 Well…I'm afraid I have some bad news….
He was 86/95!!! He had it!!!! So brutal. The good news is, he has the entire rest of the year to nail that last shot. Maybe there will be a mental block? Hard to say. But he went 89/100 yesterday, with that form no less! Turns out Sam Dekker knew what he was talking about, who woulda thunk it?
89/100 with 4 months to go. To win $200,000. I uhhhh, I like his chances here.
We talk about Mike's prop bet, sports betting, how life has changed the last 6 months since lockdown started, and some poker stuff on the newest episode of Cracking Aces, available now wherever podcasts are found.