DVD's Locks of the Day: September 14th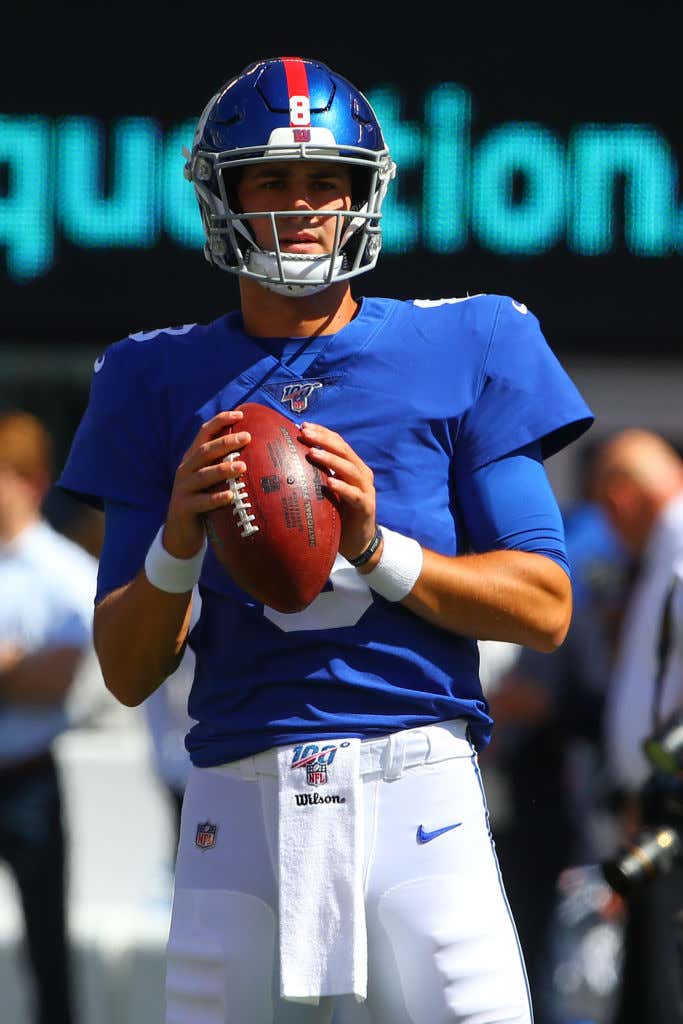 Icon Sportswire. Getty Images.
Total Record: 51-36
Giants +6
MNF is back and we have a matchup between two teams who I believe are going to be much better this season than they were in 2019. Big Ben is obviously back and if he is even 75% of what his old self was along with a great defense the Steelers will be a real contender in the AFC. On the other had the Giants have a new coach in Joe Judge that the team seems to be rallying behind and Daniel Jones starting his second season at QB. Last season Daniel Jones showed a ton of flashes that give me a ton of faith in him long term with his biggest flaw being ball security, a very fixable problem. I think people are really underestimating the talent that the Giants have on offense and the improvements they've made to the offensive line. The Giants defense definitely concerns me but a team adapts the personality of a good head coach and I'm a Joe Judge believer. 6 is a ton of points in the NFL and I think the Giants keep this game competitive. 
Titans -3
The Titans were one game away from going to the Super Bowl last year and return most of that team. They have the perfectly formula to slow down and control a football game. Good defense. Good offensive line. Great running back. Von Miller and Courtland Sutton are out for the Broncos and I'm still not ready to completely cosign Drew Lock. He showed a lot of promise and I think he has a ton of moxy but this is a tough test Week 1 without your best WR. I think a lot of people out there are thinking the Titans take a step back but I think they are a real contender in the AFC again. I like the Titans to win convincingly in this spot. 
Stars/Golden Knights Over 5
Vegas obviously in a win or go home situation here. Absolutely have to come out swinging with their backs against the wall. I think we see both teams score 3 goals here and like the over of 5.5 as well at +125. 
Orioles +145
I love betting on this Orioles team. Very underrated lineup and playing at home vs a pitcher in Toussaint for the Braves that is very hittable. Like the value here at this number.