It's Impossible To Not Be Rooting For The Broncos And The Under Today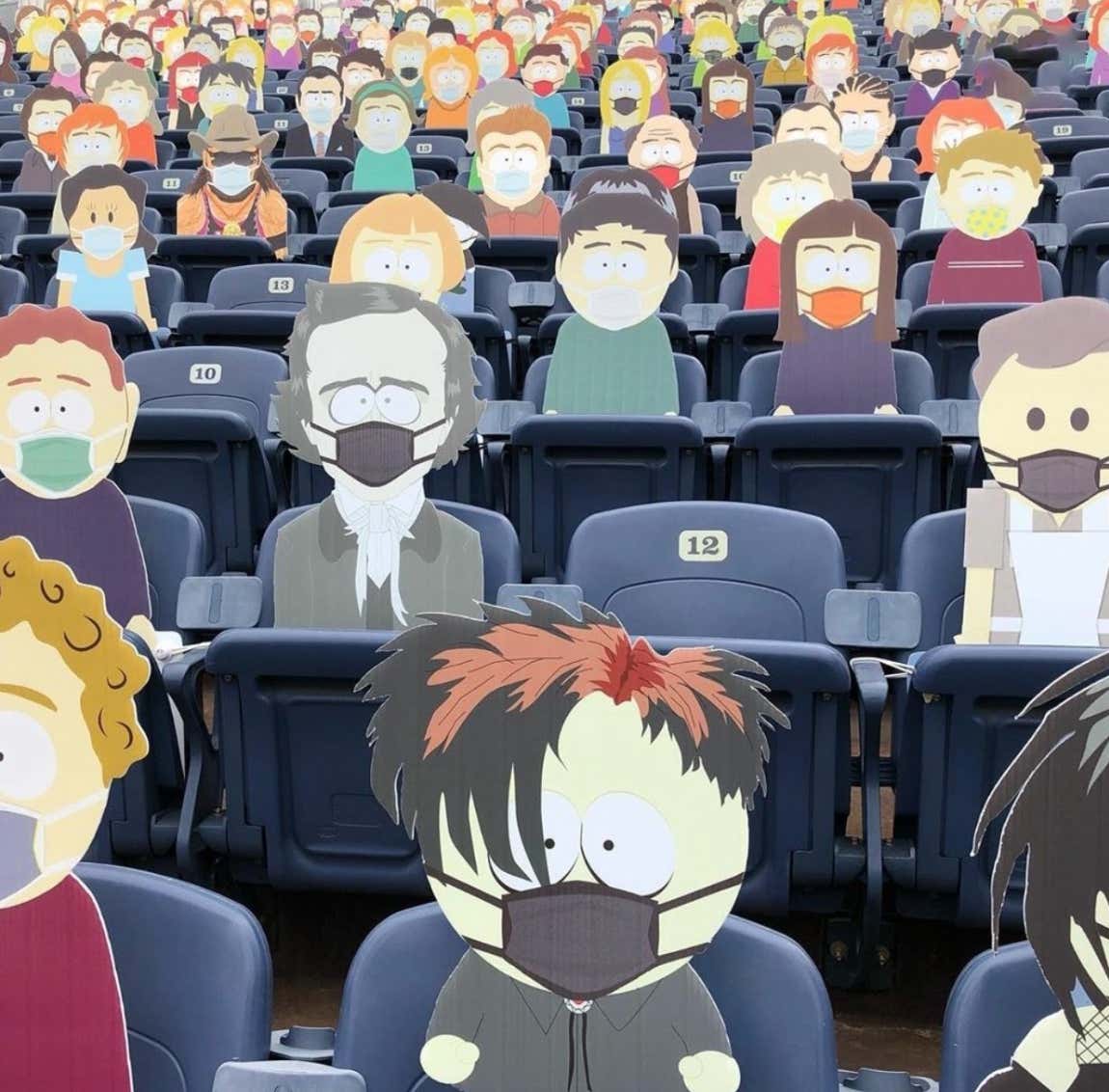 This is unbelievable. Some teams would have stopped with Cartman, Stan, Kyle, and Kenny. Maybe Randy, Mr. Garrison, and a few others as well. But not the Broncos. What'd they do? Brought the entire freakin' town of South Park to the game today. Over 1,800 cutouts of seemingly every character to appear on the show. I don't know how much time, effort, or money this took, but it's quite possibly the greatest thing I've ever seen. What an awesome idea and executed to perfection. I'm rooting hard for the Broncos now. But also for the under!
Let's get a 21-14 Broncos win. Don't even make it a sweat. Let Spider eat!!!!!!