Champions League Matchday 2(a) Preview + Picks – The "City vs Foxy Frenchies" Edition
Sam's Soccer Safe Space For Stoolies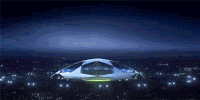 Hi haters™,
Big (mid)week slate of games coming up. Roughly 99% of planet earth is already talking about the battle between Dest's Barça and McKennie's Juve tomorrow but for now let's focus on Tuesday's matchups/moneymaking opportunities… but first a little music to get you in the mood:
---
---
MATCHDAY #2
Results from last week's games:
Leaving the group looking like this after the first of six group stage games:
And the full schedule for today and tomorrow:
---
TUESDAY'S PICKS
Marseille [+750]
Man City [-278]
Draw [+400]
City looks likely to be without a true striker again. Anybody who has watched them so far this season knows they just ain't looking that scary, including last time out in Champions League when they were rather fortunate to snake out a 3-1 win over a game Porto side. Even if they get KDB back in the XI, which seems likely, the odds on offer for a sneaky dangerous Marseille squad at home (not that that means as much as it used to) are just too tasty for me to pass up. I was high on the foxy little Frenchies coming into the competition and have to admit they were not great last week… but I'm not giving up on them just yet. 
Prediction: Marseille to win 2-1
---
Shakhtar Donetsk [+275]
Inter Milan [-107]
Draw [+290]
The Ukrainians are not weak, as demonstrated against Real Madrid last week. That said their defense did get exposed a bit once Los Blancos stop sleepwalking and actually started playing in the second half. More importantly, Shakhtar will be without a handful of guys because of a rash of "injuries" – including striker Junior Moraes who got the rona. Inter have actually been pretty disappointing for most of the last month but I'm still sticking with them as being a deep, deeeeeeeeeeeep dark horse in the competition. (It may also be worth keeping in mind that Shakhtar are not actually allowed to play at their actual home stadium because of the ongoing "conflict" in Ukraine… though this has been the case for like five years so at some point I suppose that just becomes the new normal.)
Prediction: Inter to win 3-1
---
Atletico Madrid [-134]
RB Salzburg [+375]
Draw [+270]
Not sure yet what to expect from either team.
Atleti has been solid in La Liga (and has to be thinking this might be their year with Barcelona and Real Madrid being massive and sizable clownshows, respectively) but got RAGDOLLED by Bayern last week. Yes, Bayern has the capacity to ragdoll just about anybody but they have not looked THAT good at any point so far this season and it is VERY unlike a Diego Simeone team to fold like that.
On the other side I had (and am still trying hard to harbor) high hopes for Salzburg. They have looked great domestically – granted, in ze other Bundesliga – but I was hoping for a lot better performance against Lokomotiv Moscow last week. Perhaps the Russkis are stronger than advertised? That's possible. Not enough data points to decide yet. We will know a lot more after this week. For the time being I still like Salzburg and want to say they could scramble something like a 1-1 draw against Atleti… but I'm afraid that is just my unconscious bias wanting Brenden Aaronson to get a taste of Champions League soccer in January. 
Prediction: Atletico to win 2-1
---
Some other picks in the hopes that I eventually get one right (note: those in BOLD are ones that I am every so sliiiiiiightly more confident in):
• BAYERN 4-1 Lokomotiv
• PORTO 2-0 Olympiacos
• ATALANTA 2-2 Ajax (note: if you aren't betting the OVER in every Atalanta game you must hate money)
• LIVERPOOL 2-1 Midtjyjkllqtnd
• Monchenpenisgladbach 2-3 REAL MADRID
*
Reminder: another big slate tomorrow featuring (of course) Barcelona/Juventus but also United/Leipzig and we will find out an answer to the key question: will Lazio have 11 non-rona players to play against Brugge? Stay tuned to find out you massive beauties.
Holler,
Samuel Army