Samuel Army's Midweek Soccer Preview + Picks – The "Liverpool vs Tottenham vs Destiny" Edition
Sam's Safe Space for Soccer Stoolies
Hi Haters™,
Not gonna lie. Last weekend's games were by and large a let-down – staring directly at you Mancunian clubs. Thankfully no time to worry about that because we got a bigggggggggggggggggggg week ahead. Let's get right to it…
---
ENGLISH PREMIER LEAGUE
Scores from the last weekend:
---
POWER RANKINGS
TOP 4
1. Chelsea
2. Tottenham
3. Liverpool
4. City
Honorable mention: Lester, Southampton, West Ham
BOTTOM 3
20. Sheffield Utd
19. West Brom
18. Arsenal
Dishonorable mention: Brighton
---
WATCHABILITY INDEX (meaning highest on the must-watch TV scale… not always for complimentary reasons)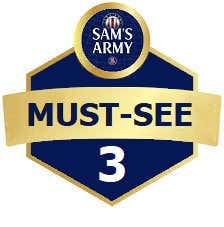 1. Arsenal (trainwrecks are #fun)
2. Southampton
3. United ("Is Ole At The Wheel" watch in FULL swing after they shit the bed in UCL) 
---
Table as things stand:
Dangly status: EXTRA MAXIMALLY CRITICAL DROOPAGE
And the schedule for this week:
---
PICKS OF THE MIDWEEK
LIVERPOOL [-130]
TOTTENHAM [+300]
Draw [+280]
Ummmmmmm, are these odds serious? This game is, if anything, a toss-up given Liverpool's injury woes.
The main thing standing in the way of Tottenham winning is having to come face to face with the reality they are in the title race… and more importantly, how they will figure out a way to bottle it this spring.
Prediction: TOTTENHAM TO WIN 2-1
---
LESTER [+110]
EVERTON [+235]
Draw [+255]
Everton are fresh off their most impressive (on paper anyway) win of the season but the performance itself left a little to be desired. The midfield started out looking dominant this season but has looked far less authoritative in recent weeks, and Calvert-Lewin has inevitably cooled off a bit. Perhaps guys are playing through injuries. Whatever it is they just don't seem scary at the moment. In contrast Lester seems like they found their mojo again with WIlfried Ndidi back ruining things as one of the most unsung defensive midfielders in the league. His return frees up guys like Maddison, Tielemans and Barnes to get forward and create chances for Vardy.
Prediction: LESTER TO WIN 1-0
---
ARSENAL [+120]
SOUTHAMPTON [+200]
Draw [+230]
Arsenal? Heavy favorites??? These odds make even less sense than Liverpool/Tottenham. Gotta assume the bookies haven't actually seen this club play since August. They are in legitimate disarray at the moment.
I have been saying that it is only a matter of time until guys like Aubameyang and Lacazette score some goals (in the right net) so this will probably be their breakout game but I've been guilty of doubting Southampton a little too much lately so my hands are kinda tied. 
Prediction: SOUTHAMPTON TO WIN 2-1
---
Some more predictions… to increase the possibility that I eventually get one right, maybe (note: gonna start highlighting my BETTER BETS – meaning the ones I legitimately like as opposed to just picking because it's kinda my make pretend job – in BOLD): 
• Wolves 1-2 CHELSEA
• CITY 4-0 West Brom
• LEEDS 2-1 Newcastle
• Fulham 0-1 BRIGHTON
• West Ham 1-2 PALACE
• VILLA 2-0 Burnley
• Sheffield Utd 1-3 Other Utd
So there we have it. Quick turnaround with a full slate on deck again this weekend.
Thanks for reading you beauties!
Holler,
Samuel Army