We'll Find Out Today If Texas Is Truly Back Or If It's Fake Hope Again: Picks, Breakdowns And Betting Stats For Today's Games
Welcome back #ReagsReaders. A tough day on Thursday losing the Arizona State/UCLA under in OT, the Maryland/Iowa under by 3 points, Wisconsin by the hook and then Northwestern scoring 11 points in the 2nd half to lose an over. It happens. Bounce back Saturday. Speaking of bounce back - if you're in Pennsylvania (shout out York) how do you not take advantage of the promo Penn is running? You get to bet on the best sportsbook in the world and you get to help save small businesses. That's the definition of a win-win. Plus it's good juju for your Saturday. You literally can't beat it. I can't stress how awesome the Barstool Fund is and how clean the sportsbook is. I wanted to talk about that before we get into today's games.
Just a reminder every single one of these lines comes from the glorious Barstool Sportsbook. Make sure you download the app here.
Today's Schedule (reminder that games could still get canceled)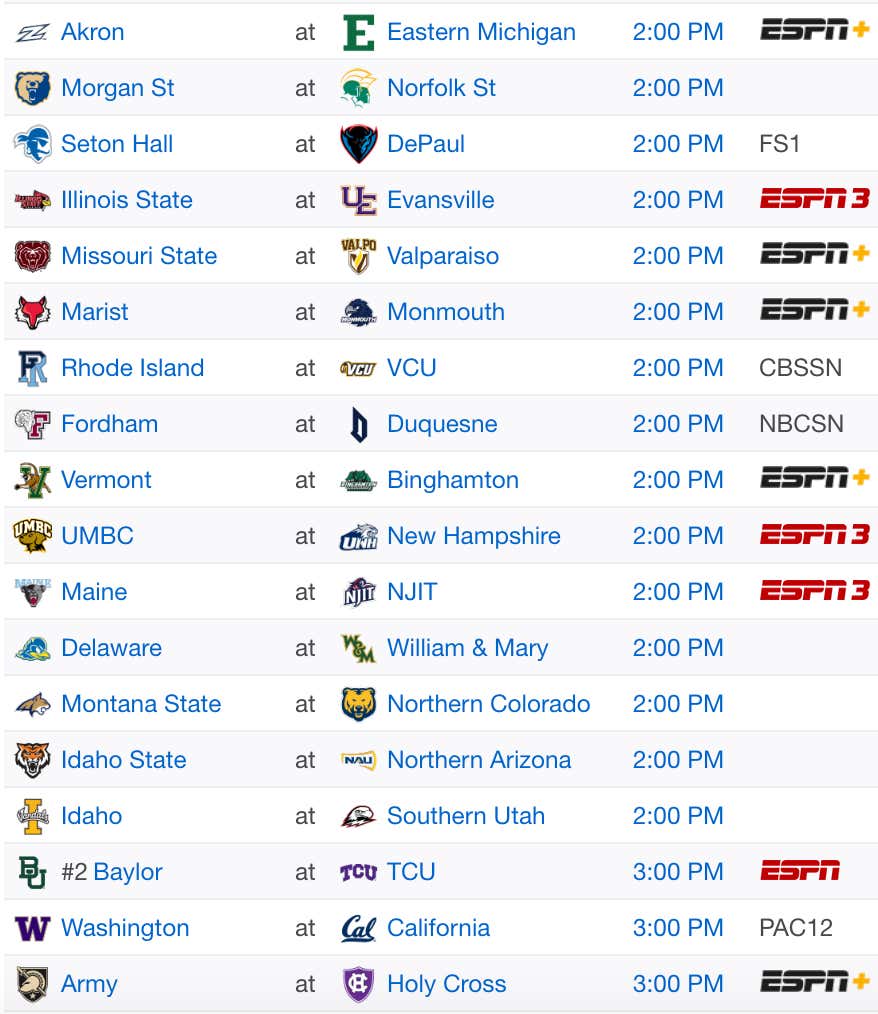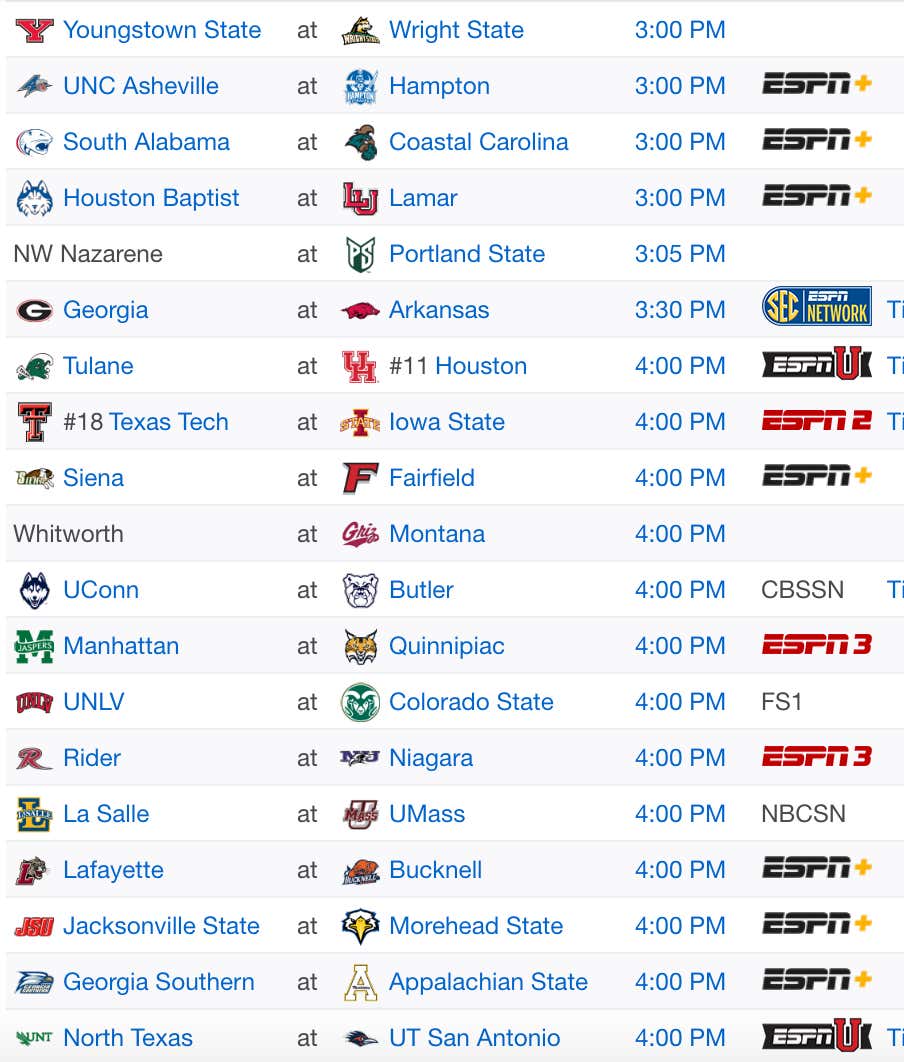 Game is at noon at Rutgers
Ohio State (8-3, 5-5-1 ATS, 5-6 on the over)
Key Player: Duane Washington (14.9 ppg, 3.2 rpg, 2.5 apg)
Rutgers (7-3, 5-5 ATS, 6-3-1 on the over)
Key Player: Ron Harper Jr. (21.1 ppg, 6.4 rpg)
Pick: Rutgers -4.5
Reasoning: Rutgers at home, even without fans, is still such a different team than the road. It doesn't make a ton of sense, but that's just who the are. This also has a bounce back game written all over it for Rutgers. Lost in the end to Iowa, got beat pretty good by Michigan State and now back home against Ohio State. The two teams sort of mirror each other except Ohio State crashes the offensive glass and Rutgers is a better 3pt shooting team. It's worth nothing we really haven't seen Rutgers at full strength yet this year too. Whether it was Cliff, Harper, Geo, etc, someone has been hurt. For that reason I think they are a bit undervalued. 
Game is at noon at Creighton
St. John's (6-5, 4-7 ATS, 8-3 on the over)
Key Player: Julian Champaigne (19.7 ppg, 7.7 rpg)
Creighton (9-2, 5-6 ATS, 6-5 on the over)
Key Player: Marcus Zegarowski (14.1 ppg, 4.8 apg, 4.2 rpg)
Pick: Creighton -13.5
Reasoning: St. John's might be the most favorable matchup not just in the conference but in the country for Creighton. The way Anderson presses and his defensive scheme plays EXACTLY into what McDermott wants to do with the space out, double ball screens and attack. We saw it earlier this year when Creighton won by 18 in New York. 13-for-23 from three because most of them were open looks. I talked about it before, but at the same time, it's worth talking about Creighton's defense. This is by far the best defensive team McDermott has had at Creighton. They protect the rim, they really make you work and they don't gamble. That might be the biggest improvement is the lack of gambling defensively. There could be a bit of a let down here after beating Seton Hall by 30, but the matchup is just way too favorable for Creighton. 
Game is at 1pm at Nashville 
Mississippi State (7-4, 6-5 ATS, 7-4 on the over)
Key Player: DJ Stewart (18.8 ppg, 3.7 rpg)
Vanderbilt (4-4, 3-5 ATS, 5-3 on the over)
Key Player: Scotty Pippen Jr (22.0 ppg, 5.0 apg)
Pick: Vanderbilt +3.5
Reasoning: Simple here. 3pt shooting. Mississippi State actually struggles to defend the 3pt line, both from an attempt and a percentage standpoint. Vanderbilt's offense is actually pretty decent. Stackhouse brought in an NBA scheme, with different screens and action to get open looks. The most important part is Scotty Pippen. He's an excellent scorer, but the most impressive part about him is he doesn't force the issue. It's not like Vandy is overly talented or anything, but he really plays in the rhythm of the game. We saw Kentucky beat Mississippi State because of the 3pt line and Vandy is way better there than Kentucky. Here are the numbers: Vandy is 22nd in 3PA/FGA, shooting 34% from three as a team. Mississippi State is 285th in the country in 3PA/FGA and letting teams shoot 35% from three (245th in the country). 
Game is at 1pm at ECU
South Florida (6-5, 4-6 ATS, 6-4 on the over)
Key Player: Davis Collins (11.9 ppg, 4.1 rpg)
ECU (7-2, 3-4 ATS, 1-6 on the over)
Key Player: Jayden Gardner (17.0 ppg, 7.3 rpg)
Pick: USF +1
Reasoning: Let's bet on some shit basketball! I'm a little worried about ECU running strictly 2-3 zone and that's why we bet Tulsa against USF. They struggle against the zone. The one difference is Tulsa is at least average, ECU sucks. They have at least improved defensive rebounding big time, but USF is a top-30 offensive rebounding team in the country. That should help considering ECU doesn't grab offensive rebounds, leading to more possessions. Both teams turn it over a ton so that's a wash. Jayden Gardner is the best player on each team, but I'm just going to play a slightly less shittier team in USF here. 
Game is at 1pm at WVU
Texas (9-1, 5-5 ATS, 5-5 on the over)
Key Player: Matt Coleman (13.7 ppg, 4.6 apg)
WVU (9-3, 6-6 ATS, 7-5 on the over)
Key Player: Miles McBride (15.3 ppg, 4.2 apg)
Pick: Texas +1.5
Reasoning: By far the best game on the slate. I said it before but I actually like WVU's roster makeup now without Oscar T, even though Oscar is a great player. They can give Culver more room to work in the post and surround him with more shooting and spacing. The biggest development has been the play of Miles McBride. We've seen Texas struggle defensively against teams that can play inside out and don't need to run the high ball screen to get into the offense. WVU typically doesn't need PnR. That said, there are some health concerns for WVU this game as a couple guys like Sean McNeil are battling the flu. You need some depth against Texas just the way they attack and can get you in foul trouble. I do like Texas defense here, where they can stay home and just play Culver straight up. They have enough bigs. They have enough size. I'll ride with Texas here. 
Game is at 2pm at DePaul
Seton Hall (8-5, 8-5 ATS, 6-7 on the over)
Key Player: Sandro Mamukelashvili (18.3 ppg, 6.8 rpg)
DePaul (1-2, 2-1 ATS, 2-1 on the over)
Key Player: Charlie Moore (16.3 ppg, 5.3 apg)
Pick: Seton Hall -3.5
Reasoning: There might not be a team with less Covid luck than DePaul. 3 total games because they were shut down and then Villanova was shut down. It's hard to image they have a ton of legs to keep up with Seton Hall's defensive pressure. Seton Hall should kill them on the offensive glass and at the free throw line as well. But mostly I'm playing the lack of games angle and a bounce back for Seton Hall here. They are coming off a 30-point ass kicking by Creighton. They are too good to not come out and prove something here against DePaul. 
Game is at 4pm at Butler
UConn (5-1, 5-1 ATS, 2-4 on the over)
Key Player: James Bouknight (20.3 ppg, 5.3 rpg)
Butler (3-5, 3-5 ATS, 3-5 on the over)
Key Player: Aaron Thompson (14.3 ppg, 4.0 apg)
Pick: UConn -2.5
Reasoning: I know Bouknight is questionable and he's an All-American. But, uh, this Butler team stinks. I know Aaron Thompson was hurt and this is his second game back, but this offense still can't get into a scheme, especially against an above average, even good defense like UConn. The other key is offensive rebounding. Sure, Butler is a good defensive rebounding team, but UConn is elite when it comes to the offensive glass. Those are free possessions and with the low line, that matters. Again, I'm going to play this with or without Bouknight. I trust UConn's defense enough to limit what Butler wants to do schematically. 
Game is at Noon at Auburn
Alabama (8-3, 6-4-1, 5-6 on the over)
Key Player: Jaden Shackelford (13.3 ppg, 4.5 rpg)
Auburn (6-5, 3-8 ATS 3-8 on the over)
Key Player: Sharife Cooper (freshman, first game)
Pick: Alabama -5
Reasoning: A bunch of playing news here. Alabama won't have Jahvon Quinerly again while Auburn won't have Justin Powell. At the same time the NCAA ruled that Sharife Cooper, the 5-star recruit, will be eligible to finally play for Auburn. All that is going on in this game. Now, it's worth noting that Cooper hasn't played in like 11 months. That matters, especially in this game. Alabama might be the best team in the SEC. They are essentially playing the same way Auburn has played under Pearl. Run up and down, get threes up, press. They are doing it well. Also helps when they have one of the best defenders in the conference in John Petty. 
I don't have much to say about these last two games besides there might be a system here. The zig zag theory essentially. Basically we're seeing teams that win on the first game of a back-to-back lose the second game. That's Lipscomb/Bellarmine. Wofford/UNCG played earlier this week ,we were on Wofford, and they fell apart in the second half. We're going to play the same thing and hope that they make shots the entire game. Worth playing the same line again. 
Total Picks
95-98-2 overall, 37-34-1 on favorites, 32-27 on underdogs, 19-26-1 on the over, 7-11 on the under
Rutgers -4.5
Creighton -13.5
Vandy +3.5
South Florida +1
Texas +1.5
Seton Hall -3.5
UConn -2.5
Alabama -5
Bellarmine -1
Wofford +5