Samuel Army's Weekend Soccer Preview + Picks – The "Most Meaningful Northwest Dærby in Eons" Edition
Sam's Safe Space for Soccer Stoolies
Hi Haters™,
We back! Been a minute but we are fresh off a fun week filled with magic™
more magic™
a little unexpected American exceptionalism
and finally some much-needed proof that the universe is healing
Now it is time to focus on the weekend ahead – and what a glorious weekend it is shaping up to be with a MASSIVE top of the table tilt in England plus some tasty matchups on the continent. So without further ado let's do some previewing and predictioning…
---
---
ENGLISH PREMIER LEAGUE
Last weekend was reserved for the 3rd round of the FA Cup but we did have some midweek make-up games over the past few days, with this being the results:
---
POWER RANKINGS
TOP 4
1. Liverpool
2. United
3. City
4. Everton
Honorable mention: Villa, Lester, Southampton
BOTTOM 3
20. Sheffield Utd
19. West Brom
18. Newcastle
Dishonorable mention: Chelsea
---
WATCHABILITY INDEX (meaning highest on the must-watch TV scale… not always for complimentary reasons)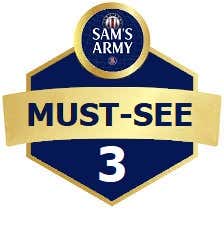 1. Leeds (anything and everything is possible… aside from a shutout)
2. United (usually fun; sometimes useless)
3. Chelsea (Franky boy is on the hot seat!)
---
Table as things stand:
Dangly status: must be getting a bit nipply outside
And the schedule for this weekend:
---
PICKS OF THE WEEKEND
LIVERPOOL [-105]
UNITED [+270]
Draw [+285]
Been a minute since these clubs have played in a game that that had true "heavyweight matchup" vibes. Yeah, sure, we can argue about the definition of heavyweight since both team has enough serious flaws that it doesn't have the same feel as, for example, Liverpool vs City did a couple seasons ago. But they have been the best two sides in the league through 17 games so gotta give them some respect. In fact, rewind a handful of years and this would have had "Europa contender" vibes… but here they are battling it out at the top of the standings.
We had a bit of a disagreement about this game on the podcast. The two negative nellies who joined me this week are convinced that both teams – wary about their respective soft underbellies – are going to play extra conservatively and it will make for a boring game. That's possible. Liverpool's CB problems are borderline legendary at this point with the starting duo likely to be Fabinho plus either Rhys Williams or Nat Phillips. Suffice to say the drop-off from VVD plus a parking cone will probably be noticeable this weekend. On the other side, United's defense ain't scaring anybody either – except maybe their fans thinking about Harry Maguire and walking orange card Eric Bailly trying to stick with Salah, Mane and Firmino for 90 minutes.
So, yeah, it could go that way. Just last month I got all hot and bothered about this same United squad playing City in a game with a lot of potential that ended up sucking a wet fart.
Thankfully I'm an eternal optimist though and I think/hope both teams come out looking to play – and if that is the case this could be LOADS of fun. Bruno and Pogba feeding themselves and Rashford/Martial/Cavani is fun to watch (if Pogba is feeling it), and the chances that United win a penalty at some point are roughly 700000000%. But I'm going with Liverpool. Their offense has been turrible lately but only a matter of time til they find their groove again, and a massive rivalry game where they have the chance to remind everyone who the defending champs are would make a lot of sense.
Prediction: LIVERPOOL TO WIN 3-1
---
LESTER [-124]
SOUTHAMPTON [+350]
Draw [+275]
There are two very solid teams that I initially thought might make for a boring game but the more I think about it this could actually be kinda fun. We know what Southampton do: they are going to try to pressure Lester into mistakes. Once upon a time Lester would have been fine punting the ball downfield either trying to find Jamie Vardy or win a second ball and make something happen. The club has evolved from that route 1 style though thanks to a quietly scary midfield led by James Maddison, Youri Tielemans and this season's breakout star Harvey Barnes. So in a sense it will be one team looking to play (Foxes) and another trying to force them into mistakes (Saints). "Your strength versus my strength" kinda thing… but I was liking Lester even before Ings got the coco, so needless to say I like them even more now.
Prediction: LESTER TO WIN 2-1
---
FULHAM [+575]
CHELSEA [+125]
Draw [+370]
Villa versus Everton would have been one of the highlighted matchups this week but alas the coco outbreak at the former means that is a no-go this weekend so instead I'll go with a London dærby involving newly ascendant Fulham and recently sucky Chelsea. Bad news for Fulhamerica though: The Babyjesus is healthy.
Pulisic and Hakim Ziyech on the wings are going to be a big problem for a well-rested Chelsea squad that is up against a Fulham side that ran their balls off on Wednesday and will be missing Ruben Loftus-Cheek (unable to play against parent club). Fulham took advantage of one of the few looks they got against Spurs this week and finagled a draw but it will take a lot more good luck to keep the points streak alive.
Prediction: CHELSEA TO WIN 3-2 [goes without saying I like the OVER as well]
---
Some more predictions… to increase the possibility that I eventually get one right, maybe (note: gonna start highlighting my BETTER BETS – meaning the ones I legitimately like as opposed to just picking because it's kinda my make pretend job – in BOLD): 
• WOLVES 1-0 West Brom
• Leeds 2-2 Brighton [note: loving the OVER in this one]
• WEST HAM 2-1 Burnley
• Sheffield Utd 0-3 TOTTENHAM
• CITY 3-1 Palace
• ARSENAL 2-1 Newcastle
---
REST OF WORLD
ITALY: 2nd place Inter host 4th place Juventus on Sunday (1:45pm CT). This is why soccergod created TV2. Just shut up and watch.
GERMANY: 6th place Wolfsburg welcome 2nd place RBL on Saturday (8:30am).
SPAIN: Barcelona and Athletic Bilbao play for some sort of domestic trinket on Sunday (2pm CT) but in terms of league pay I'll go with 4th place Villarreal's good offense vs 7th place Granda's porous defense on Wednesday (Copa del Rey round of 32 is this weekend)
PORTUGAL: 
NETHERLANDS: Leaders Ajax vs 2nd place Feyenoord in De Klassiker on Sunday (9:45am CT)
---
So there we have it. Lots of great soccer this weekend and then a quick turnaround with some more domestic makeup games on Tuesday, Wednesday and Thursday to help us through the work week. No complaints from me. Thanks for reading and have a great weekend you beauties!
Holler,
Samuel Army