Tkachuk And Matthews Go Head-To-Head In Tonight's Spittin' Chiclets Prop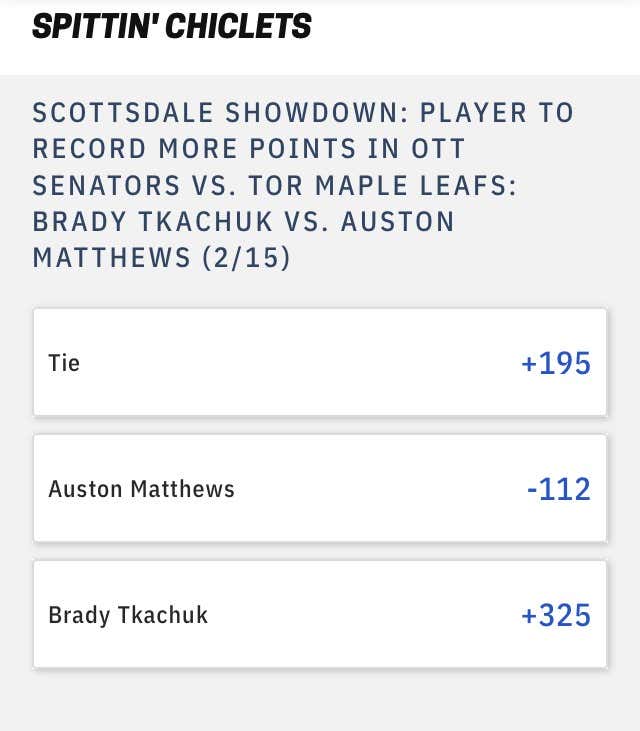 We got a little creative on this one. Brady Tkachuk was born in Scottsdale before moving to St. Louis and Auston Matthews was raised in Scottsdale after moving there from Cali as an infant. The two Americans are going head-to-head tonight and in this prop. If you take the youngster Tkachuk, you win 325 for every 100 risked. If you ride with Pablo, you need to risk 112 to win 100. If you think they tie, you get back 195 for risking 100.
In the first NHL Boost, if you bet that the Red Wings win and the game has 5+ goals, you get back 230 on a 100 play (boosted from 180). In the second one, if the Leafs, Lightning, and Islanders all win, you win 300 on a 100 bet (boosted from 257). That's a sweet price for this play.
Gambling problem? Call 1-800-GAMBLER