Get In On The Battle Of PA With Spittin' Chiclets Props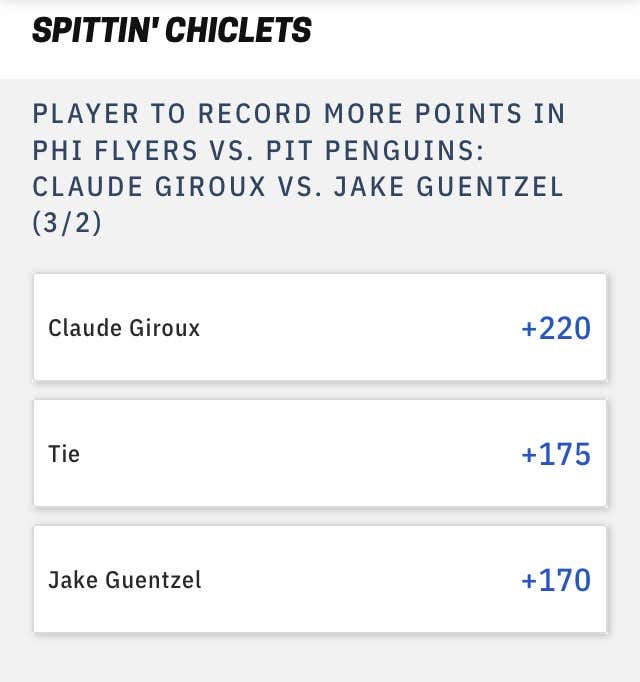 We got the two PA teams going at it tonight. Unfortunately, Sid isn't playing but we still have a fun head-to-head prop for you. If you like Jake Guentzel to have more points and risk 100, you win 170. If you opt for Claude Giroux, you'd win 220 betting 100. If you think the two guys tie, you win 175 when risking 100.
Tonight's NHL Boost is the Hurricanes, Jets, and Lightning all winning. If you risk 100 and each team wins, you get back 460 (boosted from 387). Once again, that's a great return for the play.
Gambling problem? Call 1-800-GAMBLER