President's Day Spittin' Chiclets 5 for 5
There is nothing better than waking up on Monday realizing you have the day off and then to add to that pure joy is the NHL day games.  On days when the Pink Whitney may start early, the Chiclets Crew has made it easy for you. How about one bet to cover all 5 games throughout the day and we can all root for the same thing and that is goals!! EBR loves this boost every week and last week it cashed easily. 
Game 1: Colorado at Boston
Matinee games in Boston are usually an automatic hammer for the EBR crew on the Bruins, but with Marchand missing and arguably the best team in the league visiting today we will just root for goals.  The Avs could easily cover this 4.5 by themselves, but we all know Pasta is getting hot and he will chip in to cover the first game of the boost easily.  Can the Bs defense keep up the speed of the league leaders? Added Bonus, I have received info that EBR will have boots on the ground at TD Garden.
Score: Avs 5-2
Over 4.5 Records:  Avs 41-9  Bruins 36-13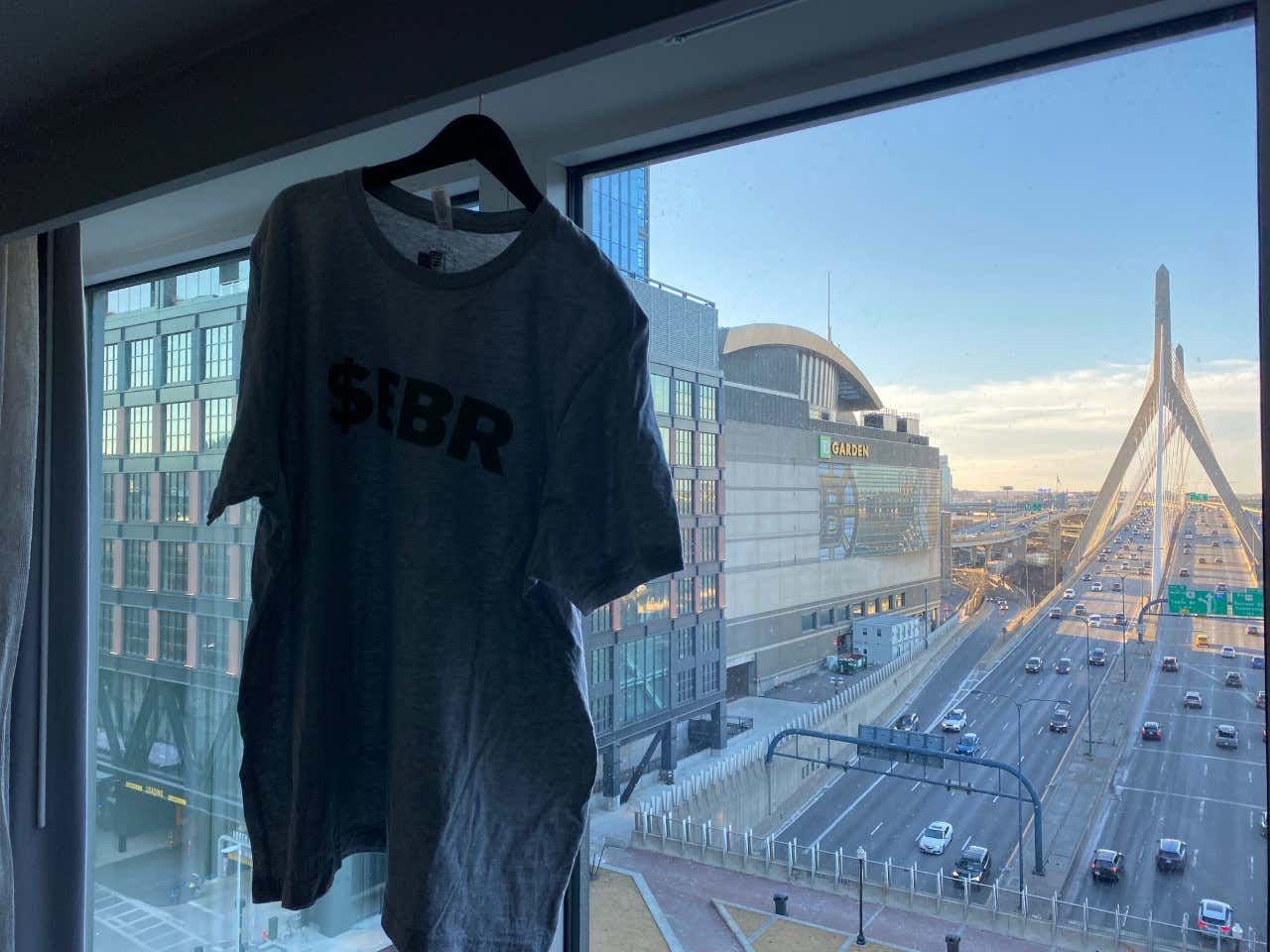 Game 2: Carolina at Philadelphia
The Flyers season has been a colossal disaster and it's time to start selling pieces now. Giroux is looking at teams like he is buying a new house and should be on the move soon. The Flyers have been playing shinny for the last month. This style of play against the powerful Carolina team means trouble on Broad Street today. The Canes put 4 on the Pens yesterday and the spot today allows for more points as players start looking at bonuses as this game cruises over 4.5. 
Score: Canes 4-2
 Over 4.5 Records:  Hurricanes 34-15 Flyers 31-18
Game 3: Winnipeg at Calgary
This is the game of the day. EBR's Jets are on the cusp of playoffs but can't get over the hump.  This trip to Calgary does not help our cause but if they can steal a point it would be huge.  Biz's Flames are dummying everyone right now.  They only won 2-1 last game but if you watched the game, you know it should have been 6 or 7 to 1.  Jets' top 2 lines can score on anyone, so this has the makings of a high-scoring affair. This should be a rough and tumble affair with plenty of hits and goals.  
Score: Flames 5-4 OT
Over 4.5 Records: Jets 34-15 Flames 35-13
Game 4: Toronto at Montreal
The Hamburglar is back in Montreal and got his first NHL win since April 2016 yesterday vs. the Islanders. He is legendary for stealing games from his time in Ottawa.  I am not sure they will use him on a back to back, but the way Toronto can score it won't matter who's in the net. Montreal has won 2 in a row, but the Leafs will put them back in their place tonight. The Leafs are humming with slick Willy getting goals and Matthews can show up and get 2 snipes will lead to them scoring 5 alone and knocking one leg off the boost. 
Score: Leafs 5-1
Over 4.5 Records: Maple Leafs 34-14 Canadiens 35-15
Game 5: Seattle at Vancouver
Grubauer stood on his head and got extremely lucky to keep the Flames game close two nights ago, but that won't happen again. Nucks have been scoring and are totally fine playing a wide-open game.  The team knows the playoffs are completely off the table so points are a must for players looking for bonuses or contract upgrades and they know this game is a chance for that. This game does not have much meaning but the crowd will want some high-flying entertainment before heading to Granville st. and watching the live band at the Roxy. 
Score: Vancouver 4-3 (OT)
Over 4.5 Records: Kraken 38-13 Canucks 32-19
Head over to the Barstool Sportsbook go under the Exclusives page and ride with the Chiclets Crew today.  +250 is a nice little addition to our bankroll for the week.
P.S. Couple stick taps for everyone involved and all the fans for getting Spittin Chiclets Instagram to over 1,000,000 followers!!
Follow Murls on Twitter here and on IG here.