Looking like clear Skyes for tonight"s fights.
I have been in California all week taping content for The 13th Round that will air in April...
And I was asked to stay through the weekend to cover a stacked boxing card airing later today on DAZN.
I didn't mind sticking around because there has been nothing but clear skies all week, as you can see here…
Apologies… That's Sierra Skye.
But let's talk about the fight… The first boxer in history to win world titles in all four of the lowest weight classes (minimumweight, light flyweight, flyweight, and super flyweight), Roman "Chocolatito" Gonzalez (50-3, w/ 41 KOs), is taking on Julio Cesar Martinez (18-1-2, w/ 14 KOs).
As with most things nowadays, this fight is not without controversy.
During yesterday's weigh-in, Martinez failed to make the 115-pound weight limit for the Super-Flyweight division, so he was penalized part of his purse AND needs to weigh back in at 9 this morning (PST) to ensure that he doesn't rehydrate more than 10% of his bodyweight… Anything above 10%, and he will be penalized for every pound he is over, AND if he balloons up over 15%, the California Boxing Commission could step in and cancel the fight.  
But I always try to stay positive, so I am going to assume Martinez's camp is smart enough to control their fighter's overnight gains.
--- UPDATE: Martinez weighed in just over 122 this morning, which is under the rehydration limit, so the fight is on as scheduled. ----
Soooooooo… This thing goes off tonight, and I highly recommend you watch it.
Why?
Because it involves two fighters who do not dance, do not hold, do not avoid… They fight.
Here's a little taste of how Chocolatito throws "punches in bunches"…
And Gonzalez will have to find a way to deal with an aggressive foe like Martinez, who is not above dropping his guard and abandoning footwork while he is straight-up lunging at his opponents…
Knowing both of these fighters, I am guessing 90% of the action will take place in the center of the ring and the Barstool Sportsbook has this thing at almost a pick 'em.
I was tempted to take Martinez in this one… The 27-year-old might be able to land one of those aggressive overhands against a 34-year-old Gonzalez who has arguably seen better days and has perhaps lost a step.
But this whole mess with the weigh-in has me thinking Martinez added an extra distraction to a fight versus a former pound-for-pound champ that should be able to counterpunch a wide-open Martinez mid-flurry.
So I flipped, and I'm taking Chocolatito -148.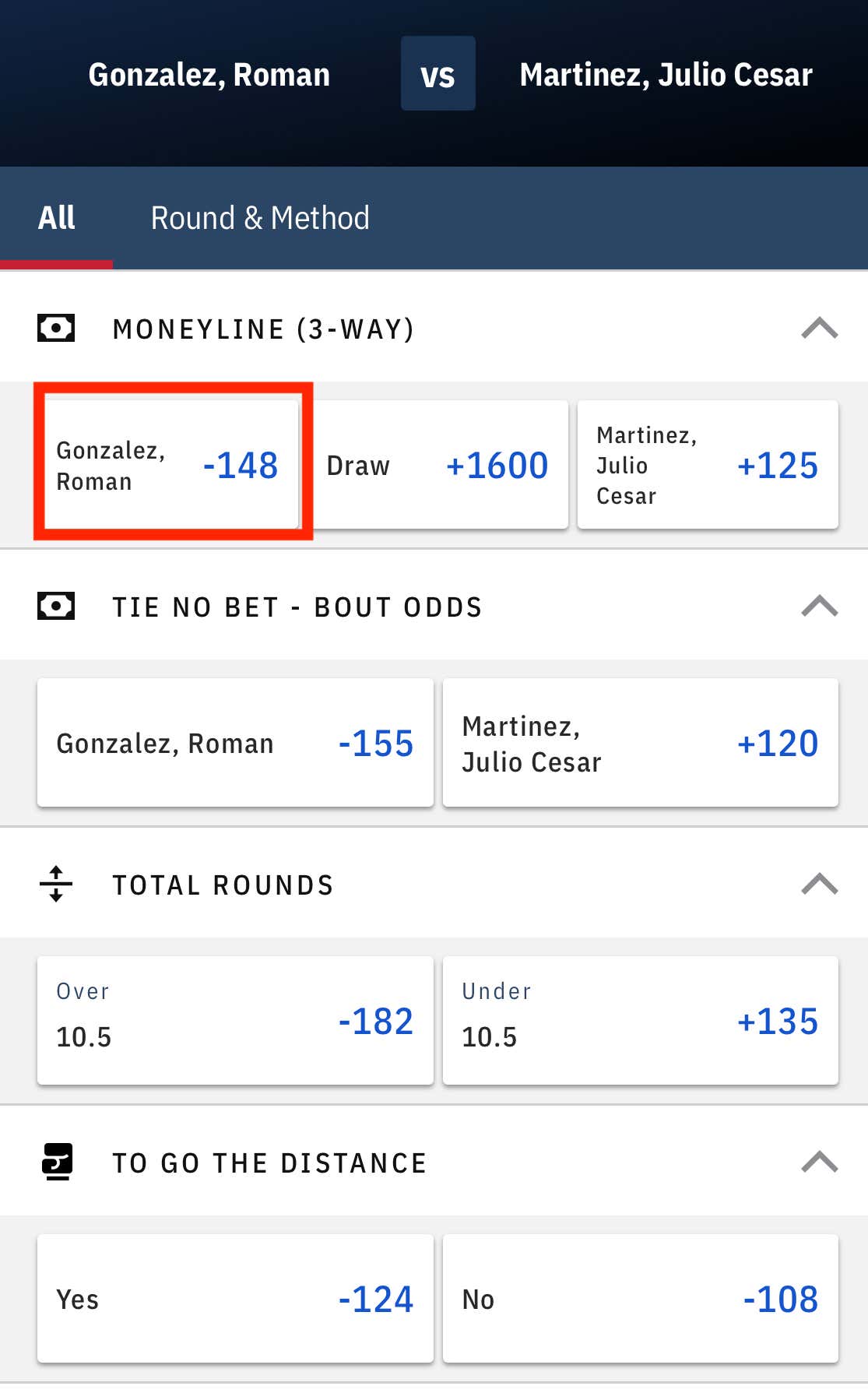 And finally… An interesting new fighter is making her professional debut on tonight's undercard… A 26-year-old Australian featherweight named Skye Nicolson.
Giphy Images.
WHOOPS!… That's Sierra Skye again.
Here is Skye Nicolson at yesterday's weigh-in…
Her amateur resume is solid and she was the first Australian female boxer to reach the quarter-finals of an Olympics when she fought in the 2020 Summer Games in Tokyo.
She also has a tragic backstory… Skye's brother Jamie Nicolson was an accomplished young boxer 'Down Under' before he was killed in a car crash along with her other brother in 1994, so it would seem this young lady has a pedigree and something to fight for.
If you want to tune in, the undercard starts tonight at 8:30 PM ET on DAZN, and the Main Event will start @ 11:00… Before someone (like that asshole, Robbie Fox) says it, I am fully aware there is a UFC card also scheduled for tonight, but I will be flipping back and forth because I am able to do two things at once and DAZN's card should end before the MMA main event begins.
Enjoy the fights, and take a report.
-Large