#FootballGuy Will Muschamp Starts Every Practice At South Carolina With The "Cock Drill"
Will Muschamp is at it again. Back in November, he was showing us his true #FootballGuy colors when explaining that Thanksgiving is a "meal, not a day" and that meal wouldn't stop him from watching tape:
To set the tone for this upcoming season for South Carolina, Muschamp is taking an interesting approach in training camp:
The State-South Carolina tight end K.C. Crosby called it the best part of practice.
Nice and early, young people only a few hours removed from bed, get the nice jolt into the day. Many folks use coffee, maybe an energy drink.
These guys pop out of a stance and slam into 200 or 300 pounds of angry, padded teammate.
"It's how we start off," Crosby said. "Called your wake-up."
And what's the result of the team's day-starting Cock Drill?
 "Either you're going to lay down or you're going to get practice rolling," Crosby said.
USC's Cock Drill is a tone-setter, an indication of the style Will Muschamp wants and a way to remind the Gamecocks what they want to be. The coach preaches physicality, hitting and toughness, and it only makes sense to not put off the hitting.
You know that saying "they couldn't have come up with that one in Hollywood" when a phenomenal moment happens in sports? Well, if there was a Hollywood devoted to strictly making movies about football guys (I would say that it would be located in Youngstown, Ohio), they couldn't have come up with this drill from Muschamp.
The drill itself is simple. An offensive player and defensive player line up across from one another with long bags on either side creating a chute. A runner comes through and it's one-on-one, all-out effort, beat your man and get to the runner or open the hole.
Oh, so Will Muschamp took one of the most historic drills in football history, a drill that high schoolers and pee wee football players across America do every day, and rebranded it "The Cock Drill?" Like I said, you couldn't have made this up if you wanted to.
"It's definitely a highlight of the day," center Alan Knott said. "We've got guys jawing all day saying, 'I'll get you in the Cock Drill tomorrow.' "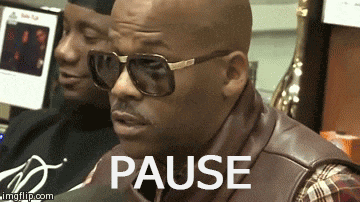 That's the type of quote that gets a football guy going. In any other setting, the comment is a little suspect, but on the football field, it's just guys being dudes. What's better than that?
The T&D-The team will continue doing its traditional "cock drill" at practice. It's something the players look forward to every day with the chance to prove how tough and physical they are in front of their teammates and coaches.
Jeez, there are so many parts of this article that if you read by themselves you would be thinking "what the hell is going down in Columbia?"
"It's great competition. That's like my brother," Crosby said of Allen-Williams.
Another example of a potential quote you could see out of context about the "cock drill" that would make your head spin.
Muschamp will go down as a football guys football guy. Just two more Saturdays before we get to see the return of the infamous Muschamp #RAGE face that makes any other football guy jealous: