Darren Rovell Will Be Northwestern's Honorary Captain On September 2nd (lol)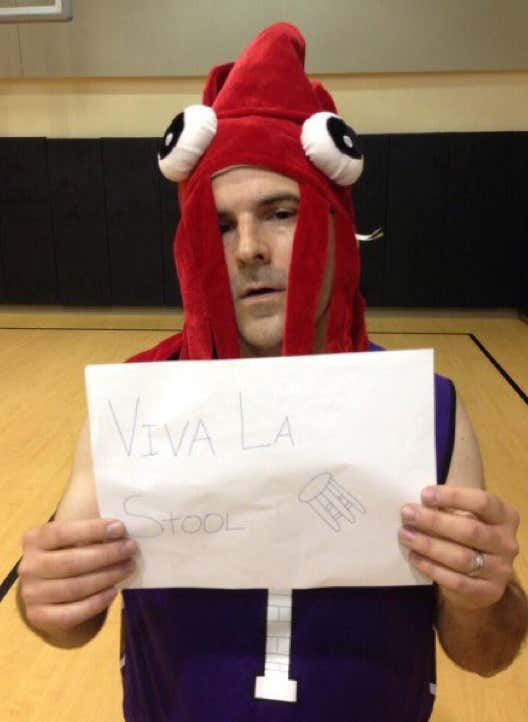 Last year, the always innovative Jim Harbaugh started the trend of bringing back famous alumni to be "honorary captains" for certain games. For Michigan, the likes of Michael Jordan and Tom Brady (two GOATs) arrived back in Ann Arbor to participate.
Football is a copy cat sport, so other schools have hopped on the "honorary captain" bandwagon. One of those schools is Northwestern, which makes sense because of their many famous alumni. Here is a list of potential "honorary captains" for Northwestern: Stephen Colbert, Elaine Benes, David Schwimmer, Zoey Deschanel, Hugh Hefner, Seth Meyers, George R. R. Martin, Cindy Crawford, Michael Wilbon, Rich Eisen, Adam Schefter. This list could continue, but you get the point. Northwestern passed on all of these names for…..drum roll please……
Gotta wonder what this means for Rovell's #brand. Will aligning himself so closely with the athletic side of sports and not the #business side remind the mass audience of his failure as an athlete: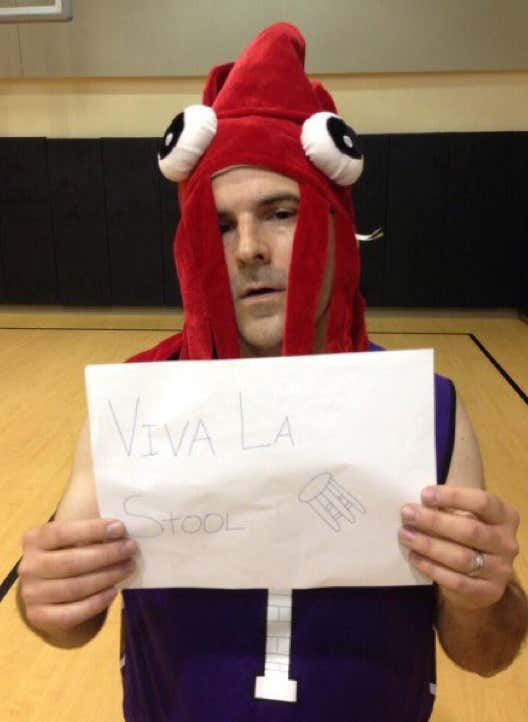 What will this reminder of losing to Big Cat 11-0 in 1v1 basketball do to everyone's perception of Rovell? What about the reminder that he wore Starbury's that looked like they were two sizes too big? More importantly: what if the nachos stand at Northwestern's stadium changes its prices from $8 to free for all students who obtained a 3.8+ GPA last year?? What will that do to the average GPA at Northwestern?? We won't know because Rovell was too busy being an "honorary captain" to tweet about it. In my humble opinion, this isn't a good move for Rovell. I know he won't like to hear that, but hey, I'm watching out for the mans #brand. It's 2017 and you need people like me.
He could save himself a bit if he does wear his custom made Northwestern tuxedo-jersey to midfield for the coin toss:
This would be awesome, but not as awesome as Rovell going to midfield in pads and a helmet. I can't think of a more awesome result than Lil Darren walking to midfield with three massive NW football players.
Here's to hoping Rovell's sports #buiness tweets inspire Northwestern to start their season off better this year than they did last which included a loss to Western Michigan and FCS opponent Illinois State, which resulted in the worst proposal omen ever:
No word on if these guys are still married or even had the marriage, but if they did I give them 3 years max. They are on The Bachelor marriage timeline for me. No way you propose before a game where Illinois State beats Northwestern and have a great marriage. Life doesn't work like that.
P.S. Still the greatest tweet ever: