BARSTOOL COLLEGE FOOTBALL ROUNDUP - WEEK 8
Tough night for Michigan Men everywhere.
Are you sure about that, PSU? I know you think you are sure now, but are you REALLY sure about that?
Lamar, Lamar, LAMAR!
How is everything going, Jimbo?
Accountability. GET SOME.
Jumpman, Jumpman, Jumpman!
Flex on em, young fellas. FLEX ON EM!
I thought everything is bigger in Texas?
Alright, maybe it is:
Texas was almost ba….we've got to retire from doing this thing. They may never come back.
Give me more Mike Gundy. I need more Mike Gundy.
Spelling is hard, Tennessee fans. Spelling is really damn hard.
You know what's harder? Being Butch Jones!
At least Tennessee scored a touchd….how did they even mess that up?
How fitting:
Light up those cigars, Tuscaloosa:
Notre Dame is fun to watch?
You almost did it, Bill Snyder. You almost did it again, young fella.
Is Boston College a juggernaut? MY COLUMN:
Iowa State doesn't like your takes, Herby!
#StopDeletingTweets2k17
Give Khalil Tate the Heisman….NOW!
Brett Bielema is officially on the FLAME seat.
Goldy The Gopher had a BIG day.
GET COACH O A CHICKEN ON A STICK!
Lane! FAU! BOCA RATON FOOTBALL!
Northwestern Football. Catch the fever, ya'll!
Who would you rather be, Kansas Football or Montana St.-Northern:
NERD!!!!!!!
Congratulations to the happy new couple!
TAKE FLIGHT!
Great night in Pullman….get it: Pull-man?
Wait, you thought the dab was dead? SMH!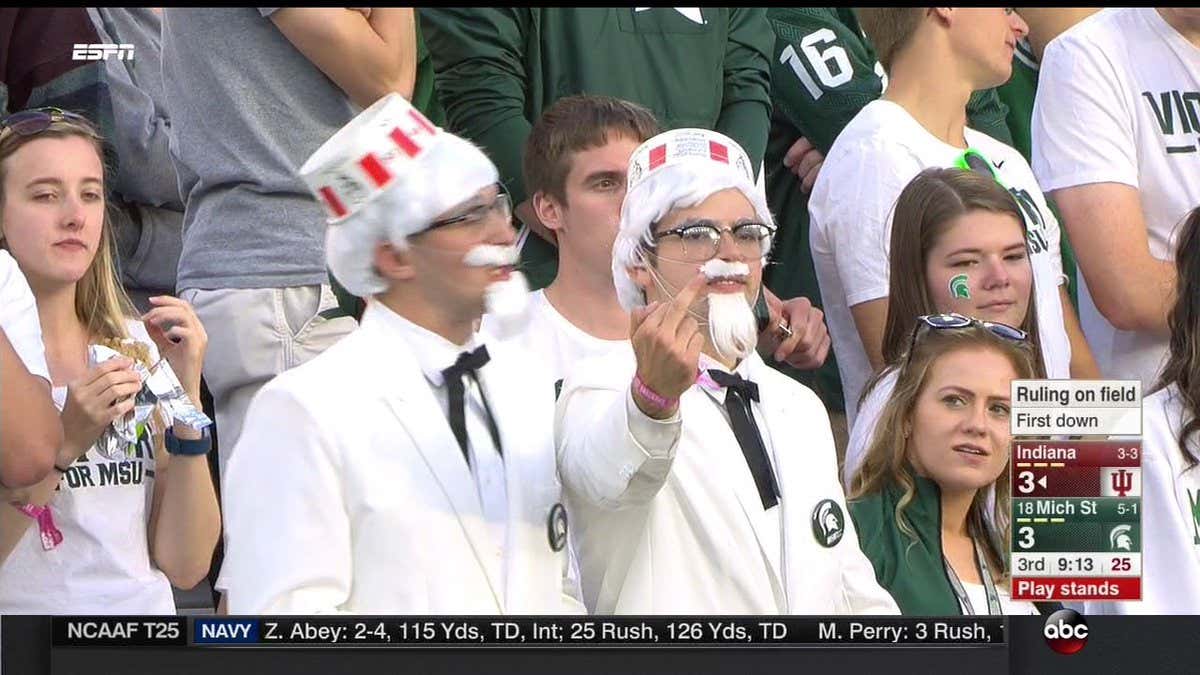 BYU allowed caffeine on campus and now everything has gone to shit. That is because God is mad. Period.
You simply don't just beat the Army, Temple. Next time ask the entire world about why.
Head on a swivel, young fella!
All about the brand, yo!
But…but…..NFL draft Twitter told me he is Cam Newton 2.0!!
Kentucky should've ran this play a bit more, huh?
Idaho football? More like IdaNO football!
The Mike Leach protest went about as well as you thought it was going to go!
UConn is #REstorred and you can't tell me otherwise.