BARSTOOL COLLEGE FOOTBALL ROUNDUP - WEEK 9
Well, that's one way to throw yourself back into the playoff picture.
Don't know how I feel about this, but Ohio State, who was favored by 6 points, stormed the field:
Do you hear that? Yeah, that's all of the fake Irish fans digging through their drawers for their Notre Dame stuff to board the bandwagon:
Florida is dead! DEAD!
Life comes at you fast! Real fast!
Well, at least he wasn't surprised?
Ivy League football: CATCH THE EXCITEMENT!
Mike Gundy and Dana Holgorsen should run for president one day.
Iowa State…actually good?
Don't be sad WVU fans! Make fun of Pitt instead!
CLEMSON GOT THEIR SWAGGER BACK!
Business decisions are a part of football, both on and off the field.
78-21=57 point improvement for New York Citys football team!
I NEED more fat guy touchdowns in my life. GIVE ME MORE FAT GUY TOUCHDOWNS!
Another Saturday, another amazing Baker Mayfield moment:
Baker The Cheater?
Whats better than this? Guys being dudes.
When most people thought about revenge this weekend Ohio State was the first team that popped into their mind. Those people were wrong, the biggest revenge was for WAKEY LEAKS!!
#Pac12AfterDark hit a level we haven't seen:
U.Mass.Football. Is. BACK!
Baylor….still bad!
You usually have 1 get out of jail free card every year in CFB. Miami has used 5 of them this year.
ESPN…where creativity prospers!
PJ Fleck's boat….still out of commission!
#FootballGuy
Not good for the brand, cuz!
RIP to Butch Jones for the 800th time!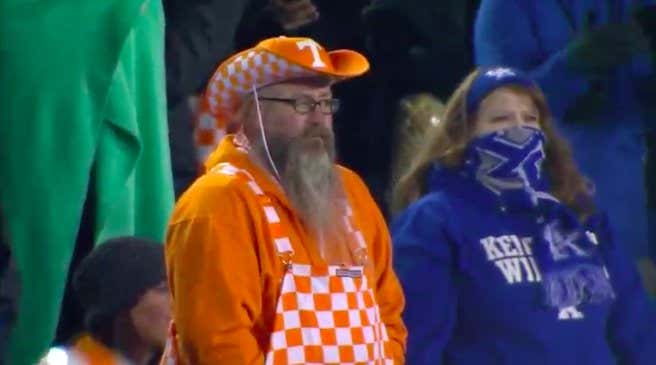 The BYU Cougar has got himself some competetionnnnn!
Just call him comeback BERT, baby!
Missouri-UConn played a "football" game:
Nebraska and Purdue also participated in the playing of the "football:"
Khalil Tate…again….and again…..and again!
Just a few more days until we slllliiiiiiiiddddddeeee into Bedlam & LSU-Alabama!