Mississippi State's Latest Coaching Hire Was First Broken On A Message Board Via A Stripper
Last night, word came out that Mississippi State was going to hire Penn State OC Joe Moorehead:
A great hire by MSU, but was Brett McMurphy's tweet at 9:35 PM the first confirmed mention on the interwebs of a Moorehead hire? Did someone else have moore information on the Moorehead hire than McMurphy? Turns out there might have been:
Dan Wolken did not photoshop this, folks:
Six Pack Speak-For those that don't know that's a great little establishment in Atlanta.
there is a nice lady that "works for tips" and she has a good friend that is uber driver / door man on the side.
Said driver in between airport trips not at the club was able to over hear a conversation between a coach and his agent.
that info got relayed by stripper to Miss Platinum just earlier.
bottom line Moorehead is the guy and he is working to keep Grantham. 
So from a Uber to a stripper to the pack. Hail State! Hail Morehead!
Best. Coaching. Search. Year. Ever.
To recap "IMissPlatinumPlus" (which is apparently a strip club that was shut down in South Carolina) heard this at Cheetah Lounge, where every CFB big J Journo has been going for their scoops for years apparently:
The information went from an Uber driver to a stripper, referred to as a "nice lady," who told a man at a strip club who then wound up to post it on a college football message board. All of this information, which was relayed smoother than the Tennessee coaching search has gone, resulted in the news being broke 5 hours before anybody else had the scoop. What a time to be alive.
Not that anybody was confused that "IMissPlatinumPlus" was living a not so great life, but it does seem that he received this information in a strip club on a Monday afternoon around 2:00 or 3:00 PM. Being in an Atlanta strip club on a Monday afternoon isn't the best of looks, but I'm sure "IMissPlatinumPlus" has been lost since Platinum Plus shut down after a stripper prostitution scandal (they have reopened since!).
I do respect the Mississippi State fanbase continuing to troll Ole Miss, even after a brutal loss on Thanksgiving. One question before we go, are we sure the Uber driver wasn't Hugh Freeze? He damn sure knows his fair of strippers.
P.S. HAIL STATE: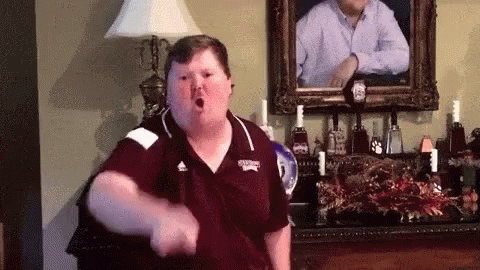 P.S.S. Fordham University….place of all great hires: